Leo Horoscope for June 2018
---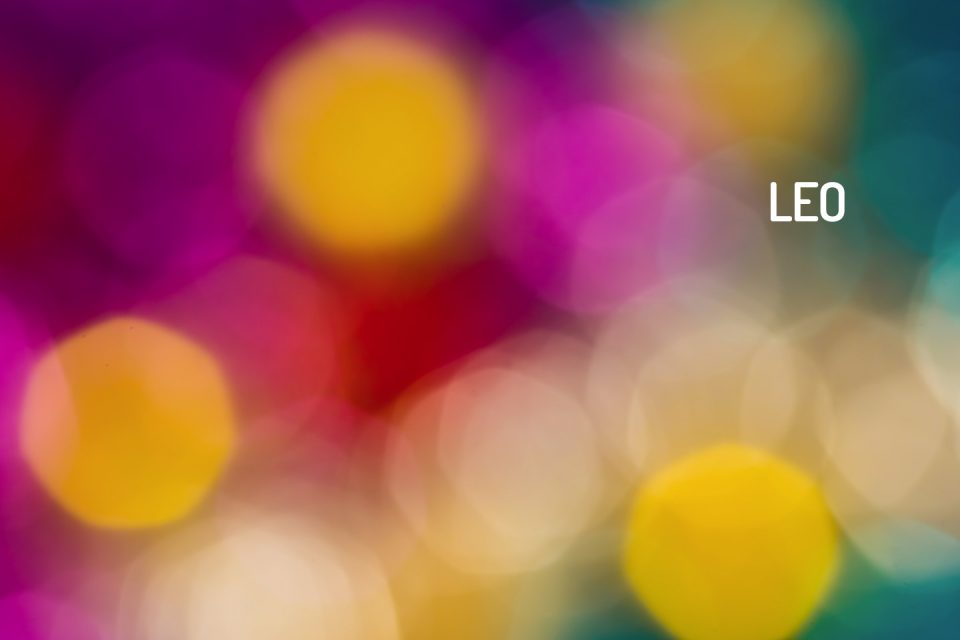 Here is your Leo Horoscope for June 2018. Every month, you will find at WeMystic the astrological forecasts for your zodiac sign.
Leo Horoscope for June: what to expect
---
Love and Relationships
June will be a complicated period on the sentimental level. Although Venus will be in Leo, starting on 06/13, which confers greater personal appeal to the natives of the sign. The entrance of the asteroid Vesta to the V House (06/13), during its phase of retrograde represents periods of solitude, which overlap with the need for romance.
These alignments emphasize the importance of working on personal confidence and self-love, instead of using love as an element of distraction or a way to escape from reality.
The entrance of the Sun into the XII House of Leo (06/21) offers the chance to delve into past events that generated negative emotions and work on resolving them, either individually or with the advice of a therapist or spiritual counselor.
On the other hand, Neptune will begin to retrograde in the VIII House of Leo, starting on June 18th, which will be an opportunity to observe situations that drive you to subservience within a relationship, or make you renounce the importance of previous commitments.
Also, Mars will begin its apparent retrograde process on June 26th in the VII House of Leo, an area that concerns formal relationships, declared enemies and justice.
Mars in retrograde indicates to you to think twice before acting, which means that if you are at a crossroads in a relationship (partner or business) you should think carefully about the implications of your decision, before following whichever path you are currently thinking about.
Money and Career
At the end of June, Ceres will enter the II House of Leo (06/28), facilitating the strategic management of material and intellectual resources in order to achieve previously proposed goals.
Regardless of the size of the funds available (small, medium, or large income), Ceres will help you optimize whatever you have, multiplying your opportunities.
However, it is important to keep in mind that on June 18th, Neptune will begin to retrograde in the VIII House of Leo, which can be interpreted as conflictive situations with your partner or relatives for financial reasons.
Neptune in retrograde in the VIII House of Leo alludes to the fact that the people around you do not have a clear vision about how to manage shared assets (inheritance, joint business, family assets).
At this point you should become diplomatic (avoid the drama that accompanies Venus in Leo, starting on 06/13), and present reality clearly and concretely, without allowing misunderstandings to develop.
In the workplace, Pluto and Saturn will continue in retrograde in the VI House of Leo, the location where the month's Full Moon (06/28) will also take place with the influence of Capricorn.
This transit should not be perceived as negative, although it will generate a noticeable tension in your environment and a sense of insecurity; on the contrary, it is an opportunity to reform habits, avoiding physical and mental wear, without losing efficiency.
Also, the lunar event (along with Saturn and Pluto in retrograde) can drive you to look for a professional environment more aligned with your expectations and objectives.
We can not forget that the New Moon on June 13th will affect the XI House of Leo, so projects with friends or which have a social impact will become more important and interesting.
Another aspect that you should not neglect, is the presence of Uranus in the X House, which indicates that you must reinvent your own professional image so that it matches your true career path and purpose.
For students of Leo, June is projected as a favorable time of year in which they will feel committed to their chosen path and have a desire to let loose their creativity (Juno and Eros in the IX House).
Remember that like Juno and Eros, Chiron will also be present in the IX House of Leo, highlighting the importance of finding your own truth, without letting it be overwhelmed by the opinions of others.
Chiron in the IX House of Leo is an excellent transit for traveling and exchange experiences with people from other cultures. You will grow in maturity and understanding of the world through these.
Health
Natives of Leo will enjoy good health during the month of June; however, this tendency may lead them to push their limits in terms of physical effort, tyrannizing their own body (and emotional system).
Compassion must start with you. Learn to empathize with your body and its true nature. This lesson will be easy to assimilate thanks to the entrance of Venus in Leo on June 13th.
Venus in Leo is also an excellent opportunity for those who want to make wardrobe changes or changes to their appearance (hair cuts and hair coloring, non-invasive aesthetic treatments).
It is important to keep in mind that Pluto and Saturn will stay in retrograde in the VI House of Leo, which also suggests a change of old routines related to your home, health and work.
The Full Moon in Capricorn, which will take place on June 28th and will affect the VI House of Leo, will encourage the process of review and leave behind the habits which no longer correspond to your current lifestyle.
The implementation of a new diet and complementary physical activities have a positive outlook during this period of the year, provided they are carried out with the help of specialists in the field.
It should be noted that Saturn is in retrograde in the VI House of Leo, which is a warning for the reappearance of old ailments; whereas Pluto in retrograde in the same location increases the possibility of infections in sexual organs.
---
You may also like:
---