Leo Horoscope for March 2019
---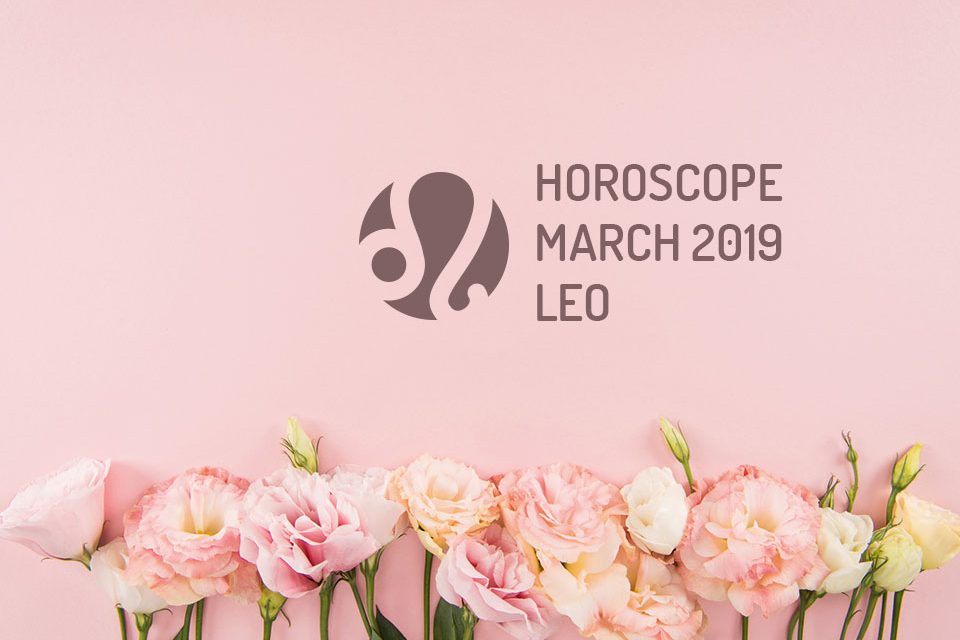 Here is your Leo Horoscope for March 2019. Every month, you will find at WeMystic the astrological forecasts for your zodiac sign.
Leo Horoscope for March: what to expect
---
Love and Relationships
The passage of Venus through House VII of Leo, from 01 to 25 March, places the accent on sentimental relationships. Couples will have the opportunity to make plans together.
The retrogradation of Mercury in Leo's House VIII (March 5-27) may lead to the discovery of secrets, but it also provides an excellent opportunity for reconciliation, based on respect and honesty.
Don't forget that the Full Moon in Libra on March 20 will touch the Third House of your sign, which indicates a greater clarity of thought, when making a decision and imposing the (healthy) limits that correspond.
Additionally, on March 16, asteroid Psyche will enter Leo's House VII, generating questions about what makes you feel vulnerable in a relationship, and the level of trust you place in your partner.
For Leo's singles, with Jupiter in House V, opportunities for romance and fun remain the order of the day; however, you may feel called to wait for something more.
Money and Career
March 2019 will not be a particularly positive period for the finances of Leo's sons and daughters, despite favorable astrological events such as the New Moon in Pisces on 06/03.
The lunar event will touch Leo's House VIII, which translates into investment opportunities that come from the hand of a partner, partner, or family with whom goods are shared (it may be a sale or purchase of goods, or other commercial transactions).
Although the chances of success seem certain (the Sun in House VIII of Leo, until 19/03), unplanned actions can have serious consequences on the common patrimony.
Keep in mind that Mercury will be retrogressing precisely on Leo's House VIII, from March 5 to 27, pointing out that it is not prudent to act on impulse, and without analyzing the details of the contract, relying only on the goodwill of others.
The retrograde phase of the communication planet offers the perfect opportunity to analyze in depth the options presented, and the action plans that involve the equitable benefit of the parties.
When Venus enters this same location (House VIII of Leo), on the 26th, other factors will come into play, such as the trust that one has in those in charge of the project, the deserving awareness of the participants, and the objectives that they want to achieve.
On the working plane, the presence of Pluto, Saturn and the South Node is maintained in Leo's House VI, aimed at significant changes in the management of professional relations, and the organization of work.
With this alignment, the individual approaches a more selective criterion when establishing alliances or associations; likewise, personal goals are considered before investing time in a new project, and adjustments are made in matters of planning, productivity and projection.
In this sense, the entry of Uranus into Leo's House X, on March 6, promotes the change of the individual concept of success, and opens the door to consider other professional aspects, or to follow an old vocation.
Remember that Uranus will remain in House X of Leo until April 2026, so we are talking about an extended period of time, during which you will be reflecting on the issues mentioned, and the value of your experience.
It is important to note that asteroid Juno is also found in Leo's House X, which translates into a commitment to personal and professional advancement (caution: avoid establishing alliances thinking only of petty interests).
Finally, on March 20, the Sun will enter House IX of the Lion Sign, where Chiron is also located. This alignment is useful for the promotion of an idea, and to heal emotional wounds and limiting beliefs. Academic Success.
Health
The presence of Saturn, Pluto and the South Node in Leo's House VI continues to drive the construction of a new lifestyle, more in line with the reality of the natives of the sign.
This may imply, for example, that a diet that worked for you like clockwork now has no effect, because your physical condition and requirements are not the same.
Similarly, similar situations may arise with rest schedules, exercise routines, and foods that you consumed regularly, but now cause unknown effects on your body.
In the area of nutrition and physical activity, it is advisable to seek the advice of experts in the field, before introducing by inspiration drastic changes, which could undermine your health.
Likewise, the support of a therapist or professional in psychology is a valuable tool to treat problems of sleep or anxiety, in addition to the practice of a spiritual routine, involving meditation or prayer.
Remember that it is not wrong to ask for help, that does not make you a weak, fearful or dependent individual, on the contrary, it takes a lot of courage to accept that external support is needed to overcome a situation, or move to the next level.
Another astrological aspect that you must take into account is the presence of Eros in the 12th House of Leo, until March 28th. The asteroid lust, in this stellar location, promotes the practice of sacred sexuality.
It is a favorable period to explore tantra, or alternative spiritual healing techniques (Radionic Table, TRE, Akashic Archives) that facilitate the release of karmas and negative beliefs, associated with the enjoyment of sexuality, and accumulated in this and previous incarnations.
Keep in mind that on March 29, Eros will enter Leo, a transit that increases predisposition to complacency and excess. While enjoyment is not negative, excesses can be. Act wisely.
Discover more about Leo's character and personality traits >>
---
You may also like:
---