Leo Horoscope for March 2021
---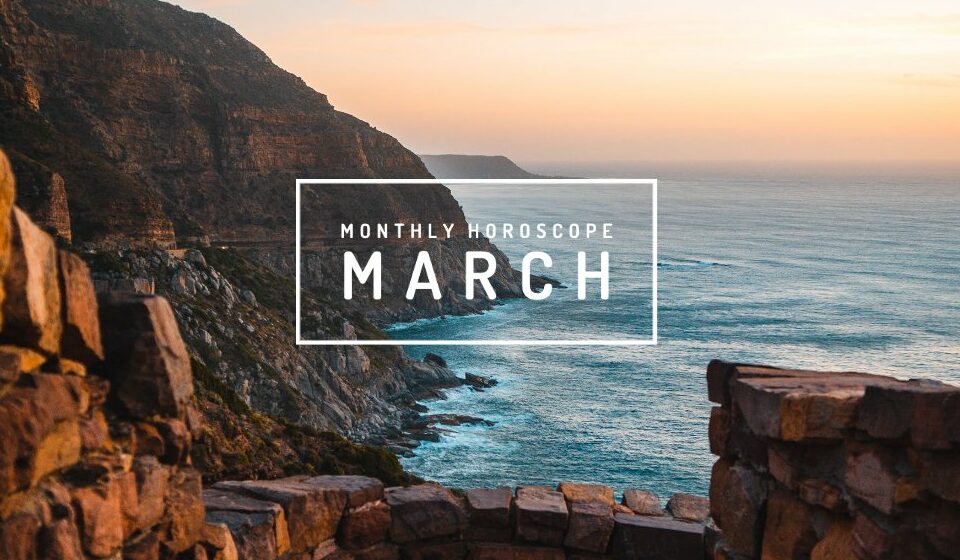 Here is your Leo Horoscope for March 2021. Every month, you will find at WeMystic the astrological forecasts for your zodiac sign.
Leo Horoscope for March: what to expect
---
Leo Horoscope for March: Love

---

The entry of the asteroid Pallas into House VIII of Leo (03/07), will facilitate the planning of family activities, or as a couple. This astrological position also favors the exchange of ideas, and the development of common strategies with people from your close environment.

However, it is convenient not to share unfavorable opinions about colleagues or friends, issued by members of your inner circle, since the square between Mercury in House VIII and Mars in House XI (03/23), warns of tensions between both groups.

On the other hand, the conjunction starring Mercury and Jupiter in House VII (03/04), suggests happy conversations as a couple about the future, and events such as engagements, marriages, and anniversaries.

In this sense, the trine between Saturn in House VII and Mars in House XI (03/21), speaks of resuming some aspects of social life, or participating in discreet meetings, without neglecting the sanitary measures.

For the singles of the sign, the arrival of Venus to House IX (03/21), refers to the possibility of establishing a romantic relationship at a distance, or with a person from another culture, or related to similar academic interests.

In the same way, the entry of the asteroid Eros in House VI (03/23) points to flirting with co-workers; but since Pluto is in this same location (Houses VI), you can receive more than you bargained for.

It is important to remember that, with Juno in the V House, the native will prefer relationships with future possibilities than fleeting adventures, however entertaining they may be.

Leo Horoscope for March: Money

---

The presence of retrograde Vesta in House II of Leo suggests some confusion in the management of available resources; so it is convenient to create a checklist (control list), to have an updated record of accounts payable, and payments made.

In this sense, the entry of the asteroid Pallas to House VIII of Leo (03/07), facilitates the organization of accounts, insurance, assets and investments shared with third parties (relatives, partners).

Keep in mind that the Sun will star in a conjunction with Neptune in House VIII of Leo (03/10), translating into a business opportunity, or a new financial strategy aimed at consolidating the common heritage.

As the Full Moon in Pisces on 03/13 will happen precisely in House VIII, we are talking about taking action to boost the family economy, through banking instruments (hiring or canceling them).

The fact that Mercury also makes its entry into House VIII of Leo (03/15), also indicates that one way to get closer to your goals is to participate in courses and workshops on personal finance; read about it (or listen to a podcast); and connect with advisors, counselors and brokers.

On a professional level, Pluto in House VI refers to high productivity and dedication at work; in addition to the need to transform existing systems and promote efficiency.

The entry of Mars into House XI of Leo (03/03), will reinforce this trend and the interest of the native in positioning himself as a leader in his sector (or team). However, excessive competition can generate disagreements and tensions.

The square between Mercury in House VIII and Mars in House XI (03/23), suggests disagreements with colleagues or friends, for reasons related to financial situations, or trust.

On the other hand, the entry of the Sun into House IX of Leo (03/20), indicates the launch of digital products (and web pages); academic successes; approach to new fields of study; publications; and international operations.

The Sun in House IX can also indicate an inspiring encounter for the native, with a character or teacher, through readings, videos, talk shows, or conferences, among other means.

Following the star king, Venus will enter House IX of Leo (03/21), inviting to connect with the desires of personal expansion, learning, and understanding of other forms of thought (note: understanding does not mean agreeing or accepting).

On March 26, the astrological event known as the Venus Star Point (Sun – Venus conjunction) will take place in House IX of Leo, which is a door to visualize the future you dream of, and the strategy to follow, before entering in action (time is your ally).

Note: the Full Moon in Libra on 03/28, will happen in House III of Leo, giving you the opportunity to clear up misunderstandings with people in your close environment; review the use of communications (is it constructive?); and verify advertising or promotional projects, before their launch.

Leo Horoscope for March: Health

---

The entry of the asteroid Eros in House VI of Leo (03/23) favors the practice of self-care; However, this tendency can be distorted, if you allow yourself to be guided by hedonism and self-indulgence (act with prudence and good sense).

Let's remember that Pluto remains in House VI of Leo, which you can take advantage of to study your routines and build a lifestyle, aligned with personal and professional goals.

These natives will reduce the imposed level of self-demand, allowing themselves to explore with greater tranquility the different options, in the fields of work and health. However, this does not imply irresponsibility.
---