Leo Horoscope for November 2018
---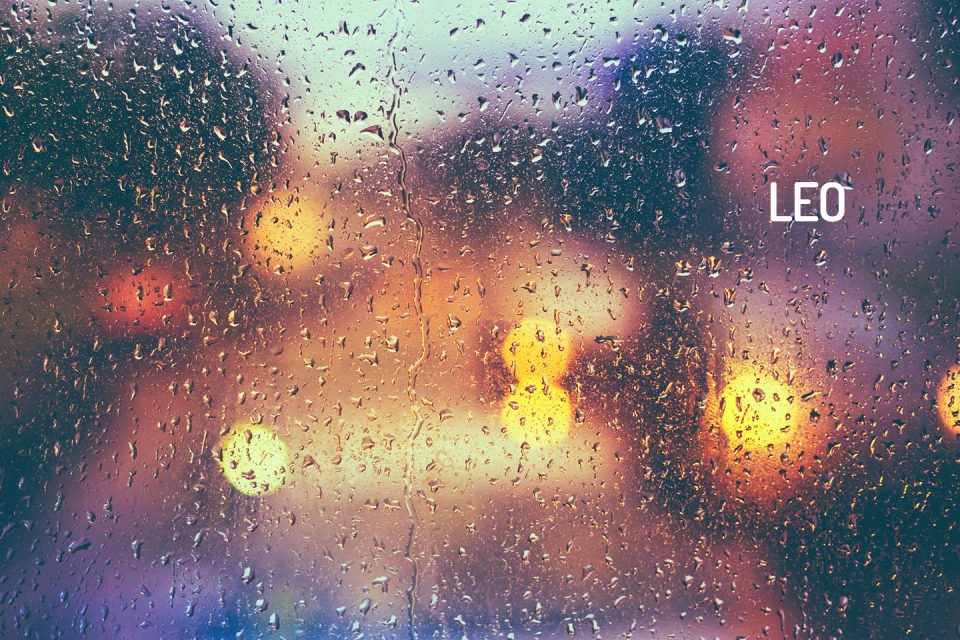 Here is your Leo Horoscope for November 2018. Every month, you will find at WeMystic the astrological forecasts for your zodiac sign.
Leo Horoscope for November: what to expect
---
Love and Relationships
November will be an interesting period for the natives of Leo, motivated mainly by the entry of Jupiter in House V of the sign (08/11), and the activation of the North Node in House XII.
Jupiter in House V of Leo alludes to possibilities of romance (trend reinforced by the entry of the Sun in the same sector, on 22/11), and the interest in creating new projects or forming a family (energy connecting with the New Moon in Scorpio, from 07/11 in House IV).
Keep in mind that in Leo's House V there will also be the retrogradation of Mercury (from 16/11), which means that hasty decisions (about children, romance, projects) will be going through a second filter, before giving the final answer.
On the other hand, the activation of the North Node in Leo's House XII, indicates that introspection is the key to evolution, and it is necessary to reconnect with one's own spirituality and the inner world instead of being carried away by the tide of the external.
This is not a reference restricted only to your intimate life, since the South Node will be activated in House VI of Leo (15/11), where it will meet with Pluto, Saturn and the asteroid Vesta, (eliminate harmful patterns in the work routine, to link to true personal power, consciously).
Money and Career
The entry of Mars into Leo's House VIII (15/11), along with the beginning of Neptune's direct phase on the same site (24/11), indicates that the period of conceptualization of financial projects, in association with a partner or family, has come to an end and it is time to take action.
If you don't have business perspectives in your sights, this transit also means that you must learn to delegate and stop carrying most of the responsibilities on your shoulders (you don't have to be everyone's hero every day).
In the workplace, the presence of Mercury in Leo's House V talks about an idea or initiative that is beginning to take shape; but calmly, before launching into the race, remember that the planet of communication will begin to retrograde in this location on 16/11.
Far from causing you alarm, the retrogradation of Mercury in House V of Leo, contains interesting aspects.
While this transit may cause a tendency to procrastinate, waste time in unproductive activities, or face creative blockages, it also invites you to review your professional proposals, and consider in depth issues such as having children, or raising them.
Let's not forget that asteroid Psique remains present in Leo's House V, alluding to the fears associated with offspring, the loss of romance, and the possible waste of your potential.
In this sense, the entry of Jupiter and the Sun into this sector of the astral map (the 8th and 22nd of November, respectively), translates into reconnection with the inner child, the enjoyment of forgotten pleasures, and being aware of the use you can make of your talents.
On the other hand, on November 15, the South Node will enter Leo's House VI, pointing to the beginning of a cycle, in which you will have to purify the situations that prevent you from progressing at work.
Specifically, this transit will emphasize the type of relationships you maintain with your colleagues or teammates (attention to the Full Moon in Gemini 23/11, which announces endings); the management of the work routine; and the satisfaction you get from your duties.
As Saturn and Pluto are also in House VI of Leo, these are slow processes, which require dedication and a conscious approach, so that changes are maintained over time and you can see the expected results (or better).
As for the promotion of the professional image, the departure of retrograde Uranus from House X of Leo (05/11), will facilitate the steps in this area, but beware because Juno will continue his apparent retreat in this location, and reminds you not to get involved in agreements that you do not know if you can fulfill, even if the benefits are tempting.
Finally, Leo students may feel a bit shaken by the entry of retrograde Uranus into the 9th House of the sign (06/11), which marks a period of increasing stress and social pressure.
Before succumbing to tension, it's a good idea to ask yourself what you do because you want to do it, and what you do to meet the expectations of others (family, partner, colleagues). The answer to this question can free you from self-imposed burdens, which do not correspond to you.
Health
On November 15, the South Node will move to House VI of Leo, which for the natives of the sign may mean the reappearance of old ailments, or relapse into unhealthy habits.
If we approach it in a positive way, this transit allows us to observe in detail the situations and patterns that threaten your well-being (excessive work, constant stress, vices, and compulsive behaviors, among others).
Keep in mind that Saturn and Pluto remain in House VI of Leo, in addition to the asteroid Vesta. In short, if you want to see changes, you must take responsibility for them (Saturn).
Vesta and Pluto in House VI of Leo, favor contact with personal power, through introspection (we base our strength on the inside, not on external elements).
These alignments facilitate the connection with spiritual guides, therapists and medical specialists, both to take care of illnesses and to receive accompaniment in the different processes you undertake.
Whether you are interested in changing your diet, making a physical evaluation, adopting a new exercise regime, taking part in a sporting or spiritual activity, changing your image or starting a project, don't hesitate to take advantage of the advice of the experts.
It is important to remember that Saturn in Leo's House VI means that implementing modifications in your lifestyle will not be an easy task (old habits are difficult to abandon); however, if you place your intention in the goal you will be able to achieve it, and the result will be even more satisfactory than expected.
Discover more about Leo character and personality traits >>
---
You may also like:
---