Leo Horoscope for October 2018
---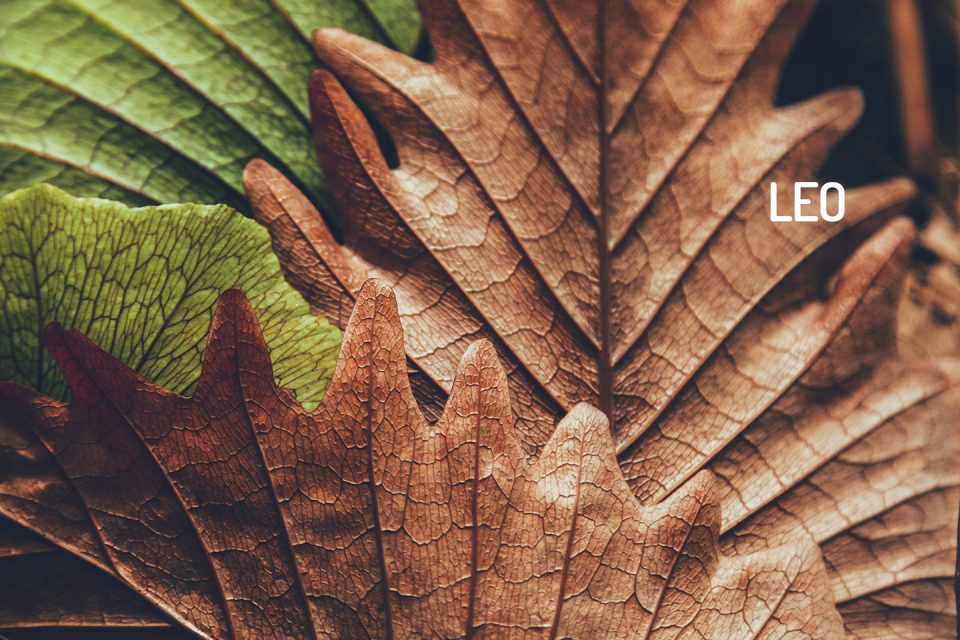 Here is your Leo Horoscope for October 2018. Every month, you will find at WeMystic the astrological forecasts for your zodiac sign.
Leo Horoscope for October: what to expect
---
Love and Relationships
The retrogradation of Venus in House IV of Leo, from October 5, is translated as an opportunity to review the values of life, and internal conflicts motivated by the balance between family and profession.
It is worth noting that the presence of the asteroid Vesta in House VI of the lion, directs the individual to retake the connection with the needs of his own body and the reunion with spirituality (not religion).
On the other hand, the entry of asteroid Psyche into House V (05/10) speaks of possibilities of romance with people from other cultures, or who are part of your academic environment (it is also possible to find love on a trip).
However, it is important that you beware of the call of passion, as Mars is currently in House VII of Leo, a planetary position characterized by unexpected marriages (commitments that are assumed by impulse).
Money and Career
The presence of Palas in Leo's House II will allow the efficient reorganization of personal finances and the optimization of available resources that, although they are not excessive, managed with skill will be able to cover the acquired commitments.
Keep in mind that you have Neptune and Chiron retrograde in your House VIII, so it will not be surprising that relatives or couples present you with a purchase or investment plan, a little crazy.
Before questioning the criterion of the other, it is advisable to take a more receptive attitude and explain the conditions of the operation from the practical point of view (risks, taxes, additional payments), remember that trust is something delicate.
It is not necessary to underestimate the initiatives of third parties in order to make the voice of reason heard. With respect and good will be possible, and also (as an added value) cement your position as a family counselor.
In the workplace, the seriousness with which you undertake your work will be recognized by your peers (Saturn and Pluto in House VI of Leo), and you will have an opportunity to gain positions, although not as quickly as you expected.
Uranus is regressing in Leo's House X, where the asteroid Juno is also in a regression phase, which translates into a feverish activity aimed at the professional field, which affects other aspects of your life (specifically the sentimental area).
With retrograde Uranus in this position of the birth chart, it is likely that you will attract the attention of your superiors or future associates, for inadequate reasons. It is preferable that you keep a low profile, and direct the energy towards the consolidation of concrete objectives, which will bring you greater value in the field of work.
For Leo students, October will be a quiet time in which they will spend time with their closest friends. Pay attention to the possibilities of romance, which will increase with Psyche's entry into your Casa V.
Health
After the conclusion of the apparent retreat phase of Saturn and Pluto in Leo's House VI, during the month of September, it is possible that you will experience episodes of sudden exhaustion or tiredness.
Although they will be stronger in October, it is advisable that you do not exceed the time of physical effort (lifting weights or running distances to which you are not accustomed).
Do not neglect rest periods, and respect especially the night periods of sleep. For Leo natives recovering from a recent illness, this recommendation is essential.
As far away from your bed as possible, keep electronic devices (televisions, cell phones, laptops), and minimize the sources of noise around you (if available).
The bedroom should be a space that induces relaxation and rest so that you can easily disconnect from the hustle and bustle of daily life (if you can put curtains or blinds that regulate the entry of light, it will also be favorable).
According to Feng Shui followers (and some minimalist currents), the disorder and accumulation of unnecessary objects in the room can cause discomfort at bedtime.
Therefore, and considering that Venus will retrograde in your House IV (from 05/10), October is a good time to get rid of what doesn't bring positive energy or warmth to your spaces.
If you have objects in your home that bring back negative memories, or that you know you don't use and only work as a dust collector, it is preferable to donate them (if they work and are in good condition) or sell them in a garage sale.
This advice applies to appliances, clothes, and furniture, (for some even in personal relationships). The idea is that your home is a harmonious space that brings you happiness and good memories, and not that it becomes a storehouse of forgotten or unfortunate elements.
Remember that you must open up space so that the new can enter your life. If the rooms in your house are overcrowded with objects that don't generate joy in the process, you send confusing signals to the Universe.
One of the exercises usually recommended by professionals of the organization (and some dedicated to Feng Shui), is associated with an old saying of Chinese culture "if you want to change your life, move 27 things in your home.
When we talk about "moving" 27 objects in the house, we are talking about changing their position (from one room to another), as well as identifying if they are useful to you, if so it can be kept, otherwise it is better to change it to another element or to do without it completely.
Take advantage of this period of the year, and in the company of family and friends (remember to avoid excessive efforts) reorganize your spaces, to attract peace, well-being, and joy.
Discover more about Leo character and personality traits >>
---
You may also like:
---