Libra Horoscope for April 2019
---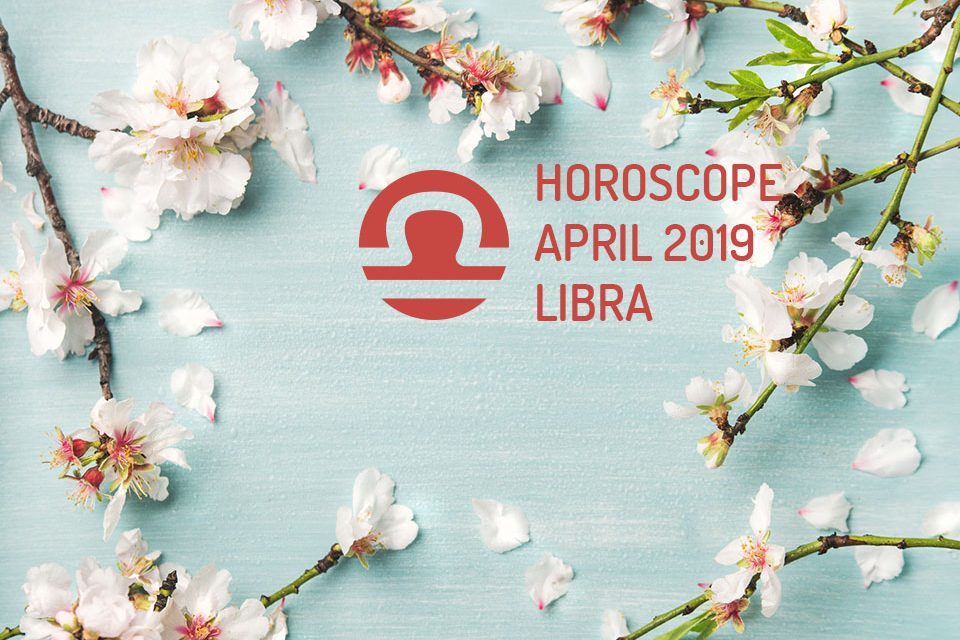 Here is your Libra Horoscope for April 2019. Every month, you will find at WeMystic the astrological forecasts for your zodiac sign.
Libra Horoscope for April: what to expect
---
Love and Relationships
On April 19th, the Double Full Moon will take place in Libra, an event that is remained hidden. The Double Full Moon in Libra, preceded by the retrogradation of Pallas in this sign, points out that once you are aware of the circumstances you will not be able to close your eyes, but to act accordingly.
It is time to connect with your true desires and aspirations, not those that the social or family framework imposes on you.
On the sentimental plane, Libra couples will go through a favorable period with the passage of Vesta, Mercury and Venus over the VII House of the sign (on 03, 17 and 20/04 respectively), and the entry of the Sun into the VIII House (20/04).
There is the willingness to surrender to the companion, share ideas, experiences, secrets, romantic adventures and plans, despite the fact that the climate in the home is a little tense.
The retrogradation Pluto and Saturn in House IV of Libra (days 24 and 29/04), alludes to structural inconveniences in the residence, which will take time to be resolved. Likewise, a space is proposed to resolve old family conflicts.
On the other hand, Libra singles must be careful about exposure to circumstances that make them feel particularly vulnerable, and manipulative people or with dubious intentions (Psyche and Lilith in House V of the scale sign).
Money and Career
In financial terms, April 2019 will be a positive period for Libra's sons and daughters. The entry of the Sun in the House VIII of the sign, on 20/04, suggests business and investment opportunities with family, partner or partner.
As this transit will occur under the influence of Taurus, it is possible that related activities include long-term plans, agricultural properties, shares or trusts, purchase, sale or rental of real or personal property, among others.
In the professional field, the presence of Neptune in House VI of Libra (through which Venus and Mercury will be transiting during the first fortnight of the month), refers to various creative projects that will capture your interest.
However, it is a good idea to take your time to select the initiative to which you want to devote your efforts, rather than trying to do everything at once or making a commitment, based on the idealization of the circumstances.
In this sense, bear in mind that the retrogradation of Jupiter in House III of Libra, as of 10/04, may interfere with communication between the parties, during the presentation of ideas or the negotiation of contracts (previously reached agreements will not be affected, although the results may take longer than expected).
Likewise, it is possible that this planetary movement affects the development of commercial initiatives, trips and transfers (nearby destinations), short courses, and the academic performance of children and young people, in the stages prior to university education.
From an evolutionary point of view, you can take advantage of Jupiter's retrogradation in House III of Libra to review your short and medium-term projects and reflect on your use of communication: how you interact with others, the quality of your internal dialogue (what you say to yourself), and the use of social networks, among other means.
Another aspect to consider is the continuation of the retrograde phase of Pallas in your sign, which makes it difficult to organize your own space and time management (particularly sharing with a partner).
Pallas' apparent retreat is an invitation to assume responsibilities, and not to blame fate or external factors. It will always be possible to take small steps towards the goal, even if the circumstances are temporarily against you, and you have to rethink your actions.
With Juno's entry into House X of Libra (20/04) and the presence of Mars in House IX, the subject feels committed to the future, professional growth and personal expansion, but remember that it is not about competing with others but about enjoying your own journey and experience.
Important: Lilith and asteroid Psyche (or Psyche) are in House V of Libra, attention to internal conflicts that hinder the expression of one's talents, and confrontations with people of the female sex.
Health
In general, the physical state of the natives of Libra will maintain a positive balance, during April 2019; however, they must be attentive to the retrogradation of Jupiter, which will occur on the House III of the sign, from 10/04.
This transit (retrograde Jupiter in House III of Libra) may reactivate symptoms of chronic ailments associated with the respiratory system, as well as diseases (of the same type), which were not timely addressed at the time.
It is advisable to extreme preventive care, especially in cases of environmental allergies, and not to leave for last minute medical consultations, analysis and corresponding treatments.
Another astrological aspect to take into account, during this time of the year, is the entry of Venus (regent of Libra and Taurus), in House VII of Libra, on April 20, and a planetary movement that favors the positive evolution of the relationship you maintain with yourself.
The trend will be strengthened with the Double Full Moon in Libra, on April 19. A double Full Moon (two full moons in the same sign, during a calendar year) is characterized by doing consciously what remained hidden.
As the lunar event will happen upon your solar sign (Libra), allude directly to your essence (what you really are), and invite to reveal your true dreams and aspirations, underestimating the pressures and social conventions.
Discover more about Libra's character and personality traits >>
---
You may also like:
---