Libra Horoscope for August 2018
---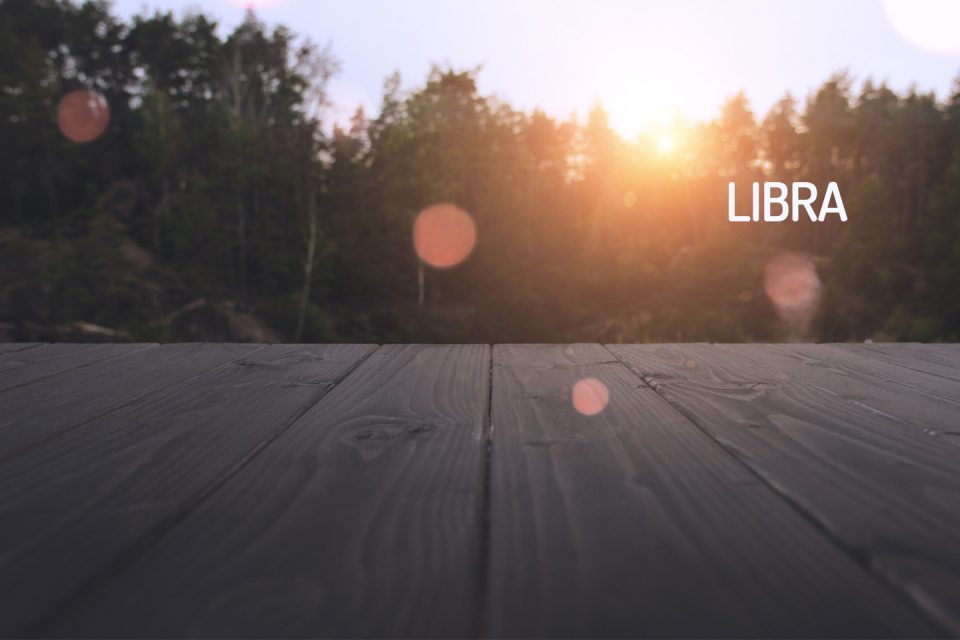 Here is your Libra Horoscope for August 2018. Every month, you will find at WeMystic the astrological forecasts for your zodiac sign.
Libra Horoscope for August: what to expect
---
Love and Relationships
August will be a complicated month for the children of Libra in sentimental matters. Chiron is in retrograde in the VII House of the sign, so emotional wounds related to relationships must be addressed.
Additionally, Lilith will enter the V House of Libra where the South Node of Karma is located (things that we must overcome), implying that this will not be a time for romance (for single or engaged people) but a time to explore your individual talents.
Similarly, Lilith in the V House of Libra can prooke discussions with children, especially those who are in their teenage years and want to test their limits.
On the other hand, the retrogradation of Uranus in the VIII House of Libra, starting on August 7th indicates discrepancies in your relationship with your partner either because of finances or because of the need for change. Although many will be paralyzed by the idea of making greater commitments.
Do not forget that Pluto and Saturn in retrograde will be present in the IV House of Libra, where Mars will also enter into apparent retrograde starting on August 12th (the warrior planet will enter its direct phase on the 27th).
Mars in retrograde in the IV House of Libra will lead to reflection about repressed anger towards parental figures (mother, father) and even further (grandparents, ancestors), leading you to question the reasons for your existence.
But Pluto and Saturn in retrograde in the same location suggest that you recognize how each branch in your family tree helped shape the person you are today.
It should be noted that these three planets in retrograde in your IV House encourage you to review your concept of home (whatever is familiar to you), and look at the past as a place of reference (and that it does not work as a habitat).
Money and Career
The financial bonanza that Jupiter in its direct phase in the II House of Libra provides you will allow you to financially support your partner and close relatives, without fear of being disadvantaged or with left with no money to fulfill any pending commitments.
Since Uranus will begin to retrograde in the VIII House of Libra on August 7th, unexpected events can threaten the economic stability of your relationship or family group.
However, the situation should not be perceived as negative. On the contrary, it constitutes an opportunity for financial growth, based on a deep knowledge of current circumstances.
There may be risky or out of the usual investment opportunities. With Juno in the VIII House of Libra, you will be able to judge the different options with prudence, safeguarding what really is important.
If you are still in doubt, you can share your concerns with former trusted mentors or friends or attend sessions with a professional (and impartial) consultant who can offer a detailed view of the matter.
On the other hand, the entry of Lilith into the V House of Libra (06/08) could possibly cause difficulties with teams and coworkers motivated by a clash of egos and your tendency to always want to be right.
However, Lilith in the V House of Libra is an interesting position for those who defend causes related to women's rights or denounce systems of oppression, as it will channel your talent to find new ways of expressing general discontent.
The partial solar eclipse in Leo will take place on August 11th. This will impact the XI House of Libra and indicates the beginning of a group project or it moving into its next phase.
With Lilith in the V House and Mercury in retrograde in the XI House of Libra (until August 18th), communication with coworkers will become more difficult, however it will not be an impediment to participating in any idea that captures the collective interest.
The partial solar eclipse of August 11th may also involve a change of position, team or workspace. In any circumstance, do not offer resistance and go with the flow for any new challenges that come up.
Important: Venus, the ruling planet of Libra, will enter your sign on August 6th, so it is a favorable period not only for changing your look, but also for projecting your professional image and talents.
For the students of Libra, August will be a quiet season in which they will be able to enjoy both group recreational activities and moments of introspection and solitude.
Taking into account that Neptune will be in retrograde in the VI House of Libra, August is a month that can be used to meditate on your authentic professional aspirations, present and future.
Health
With the presence of Neptune in retrograde in the VI House of Libra, alternative treatments (homeopathy, crystal therapy) have a positive outlook for treating any ailments of followers of the sign during this period of the year, as long as they are used alongside conventional medicine (do not substitute one for another).
Neptune in retrograde in the VI House of Libra is a warning about a high susceptibility to alcohol and certain substances, especially psychotropic and narcotic drugs. If you consume prescription drugs, do not alter the recommended doses, and inform your trusted specialist if unusual symptoms appear.
Venus, the ruling planet of Libra, will enter your sign on August 6th, which will make you feel full of energy and give you the desire to make changes to your lifestyle and personal image.
The Full Moon of August 26th, which will affect the VI House of Libra, will take this purpose to the next level. That is, you will go from conceptual to putting it into practice (it is not about thinking about what you want to achieve, it is doing it intentionally).
Discover more about Libra's character and personality traits >>
---
You may also like:
---