Libra Horoscope for January 2019
---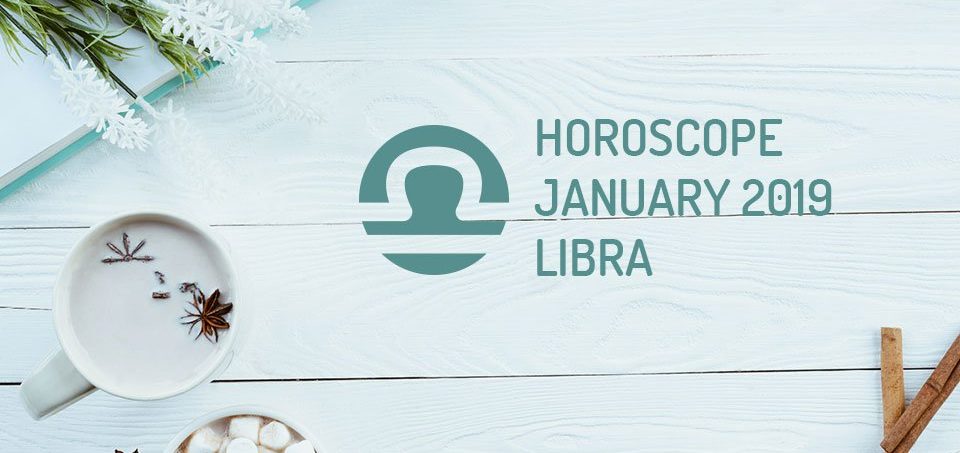 Here is your Libra Horoscope for January 2019. Every month, you will find at WeMystic the astrological forecasts for your zodiac sign.
Libra Horoscope for January: what to expect
---
Love and Relationships
On January 6, the Uranus phase begins at House VII of Libra, the location where the planet Mars is also located. This alignment can untimely alter the course of relationships, causing ruptures or marriages, among other unexpected situations.
However, Juno's presence in House VIII of Libra indicates that, despite the fact that impulse decisions seemed to have been taken, there was a long process of meditation behind them.
On the other hand, the entry of the Sun and Mercury into House V of Libra (the 20th and 24th of January, respectively), refers to the appearance of (multiple) romantic opportunities for the singles of the sign.
The planets passing over Libra's House V also allude to the need to channel creativity in collective events (concerts, publications, galleries), and the interest in starting one's own family.
Another aspect not to be neglected is Venus' entry into House III of Libra (07/01), the space where Jupiter is located. It is about expansion through courses or short trips (including spiritual retreats), linking with your true passions and the possibility of finding love.
Finally, it is worth noting that the Full Moon Eclipse in Leo on 21/01, will play the House XI of Libra, which may cause cooling in social relationships (friends, colleagues) that are no longer aligned with your present.
Money and Career
With the dwarf planet Ceres in House II of Libra until January 24, the natives of Libra will enjoy a certain economic slack, which will even allow them to provide support to loved ones who deserve it.
This planetary position (Ceres in House II of Libra) also increases productivity when it comes to working a greater flow of income; however, it avoids spending more than planned, until the resources are in hand.
Do not forget that Neptune is positioned in House VI of Libra (like Chiron), which can make you sin of optimism about the investment and the results you expect from it.
On the other hand, Neptune in House VI of Libra gives Libra natives a great deal of inspiration, applied to professional projects, butt they must be persevering if they really want to put them into practice, and overcome the conceptual phase.
Likewise, Chiron in House VI of Libra alludes to the negative charge that you sometimes place on your work obligations. It is time to be honest about what you really want to do, where and with whom.
In this sense, the entry of the Sun and Mercury into House V of Libra (on January 20 and 24, respectively) point to different creative proposals that will capture your interest.
Remember that the North Node is in the House X of Libra, which indicates that everything that happens in your environment drives you towards the encounter with the mission purpose of life.
For Libra students, January will be a time when they will be attracted to intellectual (especially philosophical) discussions; however, it is the culmination of pending assignments before getting lost in digressions.
Health
The presence of Palas in Libra, favors the sons and daughters of the scale when organizing their daily routine (sleep schedules, rest, food, exercise), however, it is advisable to design a flexible planning, since the rigidity or imposition of unrealistic objectives can dent their mood.
During January 2019, Neptune and Chiron continue in House VI of Libra. The planet of the depths (Neptune) is a great source of inspiration, but it also makes it difficult to move from the phase of conceptualization to action, within a plan, so the subject must use all his determination to make it happen.
Likewise, Chiron's return to House VI of Libra, although of short duration (Chiron will enter House VII of the scale on 18/02), is propitious for paying attention to personal care.
Chiron in House VI of Libra speaks of the occasions when you put the needs of others before your own needs, rather than supplying your own, as a mechanism to avoid internal work or to create relationships of dependence, and feel necessary.
Take advantage of the influence of Chiron in your House VI to consciously address these types of patterns and open yourself to the process of healing and liberation (from guilt, fear, inner oppression). Many of these blockades originated in the family home, and precisely on January 5, there will be a Sun Eclipse in Capricorn, which will touch House IV of Libra (family, roots, home).
In material terms, the solar event may refer you to a move or the undertaking of significant improvements in your residence, but if we approach the eclipse from the emotional and spiritual point of view, it proposes a new perspective on family matters.
A solar eclipse marks the beginning of a cycle, as in this case happens under the influence of Capricorn, is very present healing situations linked to power figures within the family, and that are inscribed in the ancestral lineage.
This tendency is reinforced by the presence of the South Node in the Fourth House of Libra (which must be overcome), together with the asteroid Psyche (the situations that reveal your vulnerability), Pluto and Saturn.
The presence of Pluto and Saturn, together with the South Node of Karma, turns the attention to the ancient events that must be overcome to achieve transformation and accept your personal power (Pluto), and thereby create the structures (Saturn), which will propel you into the future.
Discover more about Libra' character and personality traits >>
---
You may also like:
---