Libra Horoscope for June 2018
---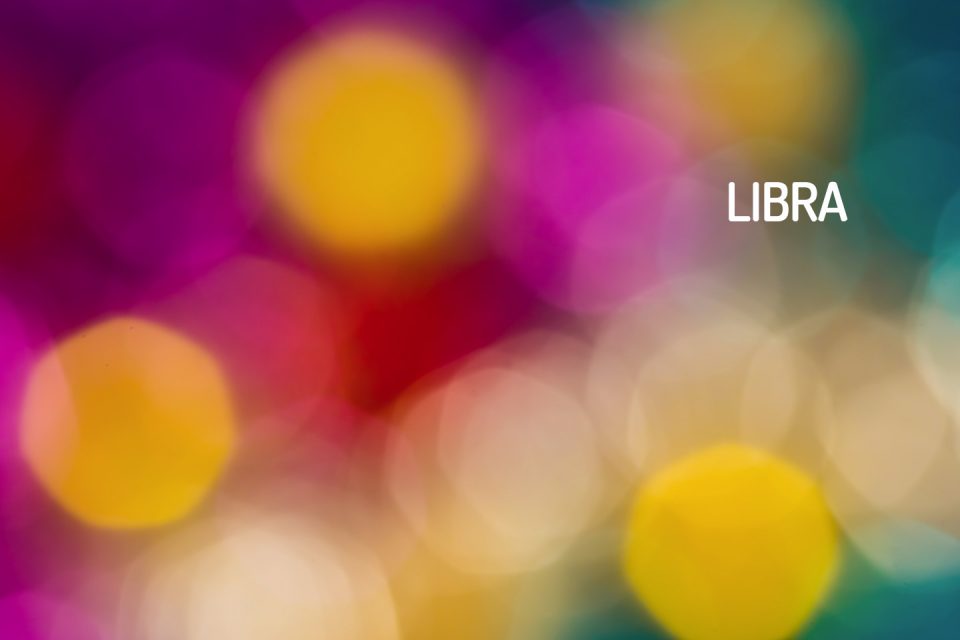 Here is your Libra Horoscope for June 2018. Every month, you will find at WeMystic the astrological forecasts for your zodiac sign.
Libra Horoscope for June: what to expect
---
Love and Relationships
The entrance of Venus into the XI House of Libra (06/13) brings opportunities to initiate a loving relationship with someone from your usual group of friends or someone that is close to it, in addition to promoting fun in groups and artistic and social projects that affect many people.
Despite this alignment, romance will not be served on a platter, since Mars will start its retrograde on June 26th in the V House of Libra, leading natives of Libra to doubt when making or responding to a sentimental proposal.
On the other hand, the presence of Chiron in the VII House indicates internal healing and self-discovery, which will be undertaken by both members of your relationship together and separately.
For single people it can be interpreted as getting in touch with a different person who will help them heal old wounds. In any case, Chiron represents a new dynamic in terms of relationships, but in order to achieve this, you will have to face your deepest fears.
Likewise, with Uranus in the VIII House, the sons and daughters of Libra can reach new levels of intimacy, and (literally) destroy old structures and patterns that prevented them from progressing (beliefs and negative experiences).
Money and Career
During the month of June, Jupiter will continue in retrograde in the II House of Libra, so it is not recommended to make large expenses, especially if they relate to purchases of external items which you want to use to fill emotional or
psychological holes.
However, investing in therapy sessions, professional coaching consultations, rest trips, and spiritual retreats have positive outlooks; since Jupiter in retrograde in the II House invites you to reconnect with your essence and true inner talents.
On the other hand, the presence of Uranus in the VIII House of Libra indicates that if personal finances are not at their best (but not declining either, careful) unexpected business or investment opportunities will arise with the help of close relatives or your partner.
In the workplace, the retrogradation of Neptune in the VI House of Libra, starting on June 18, can make you feel tired of your daily routine and want to switch to something more stimulating.
Beware of last-minute plans. With Neptune in retrograde in the VI House (which clouds everything) it is necessary to think critically and analyze the details of each situation, before setting forth on any radical changes which you might not be completely prepared for in the end.
If you have the chance to take vacations or a few additional days of rest, use that time to take a trip and reflect on what concerns you most in the work environment, what you need to learn from that situation, and if the time has really come to get past it or if you can handle the situation better by focusing on something else. You will be surprised by the results.
Note that Mercury will enter the X House of Libra on 06/12, followed by the Sun on 06/21. The asteroid Palas is also in this location which means there is a strategy that will allow you to project your professional image beyond the conflictive situations in your workplace.
Specifically, the entry of the Sun into the X House of Libra (06/21) represents an important moment in your profession, a moment when you will receive recognition for your dedication and effort. Take advantage of the momentum to meditate on your future.
Keep in mind that the alignments in the X House facilitate your connection with your ideal profession, so it is not about just projecting an empty professional image, but actually finding something related to your true purpose.
The students of Libra will enjoy a successful academic period during the month of June, especially in the first half of the month, when they will receive outstanding results for things in which they dedicated time and conscious effort.
You deserve each of the achievements you have obtained. Do not stop.
Health
On June 18th, the retrogradation of Neptune will begin in the VI House of Libra, an area of ​​the astral map which is associated with daily routines, work and health. The phase of apparent retrograde of the planet of the depths indicates that any ailments that occur during this time of the year will be emotionally based.
Neptune in retrograde is also a warning for the excessive consumption of substances (such as alcohol), over-the-counter drugs, processed, sugary or high-salt foods.
This transit can induce states of psychic imbalance, so it is a good idea to respect regular rest hours, avoid overloading your mental plane, and not change sleep schedules.
If you have the opportunity to take a trip outside of your usual area of ​​residence, take the opportunity and do it, since with the passage of Mercury and the Sun through the IX House of Libra, where the month's New Moon will also take place (06/13), long distance trips will have a positive effect on your mood and will help you to recover clarity.
Another thing to consider is the presence of Chiron in the VII House of your sign, which means that the presence of your life partner is fundamental for your internal healing process. For the Libra natives who are single, the indication is to cultivate the relationship with themselves and not hope to use a partner to try to escape their inner world.
It should be noted that on June 13th the asteroid Vesta will enter the III House of Libra, during its phase of apparent retrograde, constituting an excellent opportunity to examine how you speak to yourself inside, and make any relevant changes, if necessary.
With internal dialogue it is referring to the way you speak to yourself, how you motivate and stimulate yourself to achieve your goals, or you sabotage yourself by considering that you are not enough or deserving of prosperity (prosperity is understood as abundance in all areas of life: health, love, spirituality, safety, money).
---
You may also like:
---