Libra Horoscope for May 2019
---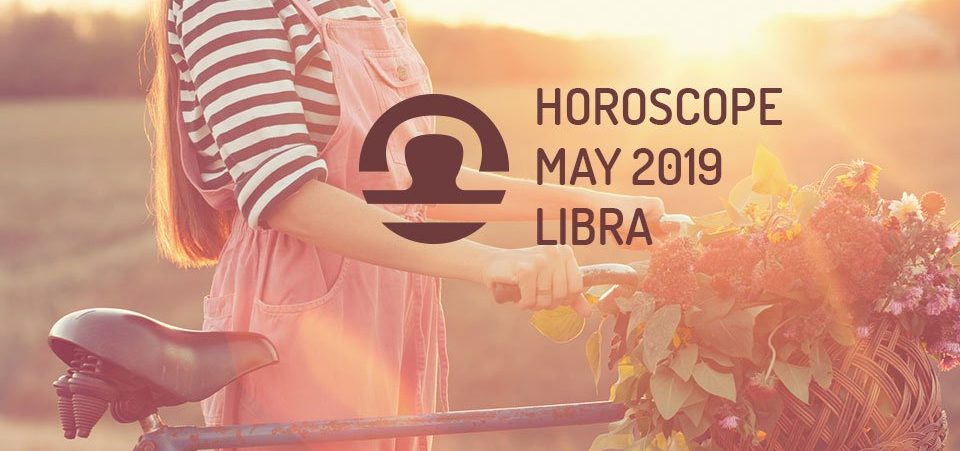 Here is your Libra Horoscope for May 2019. Every month, you will find at WeMystic the astrological forecasts for your zodiac sign.
Libra Horoscope for May: what to expect
---
Love and relationships
The season is of special interest to the natives of Libra, in sentimental matters. The Sun and Mercury will remain in House VIII of Libra until 20/05, which will bring to light everything that is uncomfortable, to express it to your loved ones.
The situation will not create unnecessary tensions because it is something that the subject has meditated on for a long time, as was pointed out with the Double Full Moon in Libra on April 19th.
As Psyche is in House V of Libra, and Chiron in House VII (where Venus will be until 14/05), the natives is fearful of their own vulnerability, but determined to heal emotional wounds, which hinder the development of positive relationships.
Another aspect to take into account, during this time of the year, is the entry of the asteroid Eros into the House XII of Libra, on 06/05. Rather than imposing a course of action on you, Eros in House XII of Libra is an invitation to observe the romantic experiences of the past, as part of your learning, and not a set of ancient situations that confirm a pessimistic view of love (limiting beliefs).
Money and career
May 2019 will be a positive financial period for the sons and daughters of Libra. The Full Moon in Scorpio on 18 May will touch House II of Libra, which implies the achievement of an economic objective, the payment of an important debt, or the identification of patterns that negatively affect the management of available resources.
It is a good time to outline your next financial goals (savings, investment, entrepreneurship), starting from a new scheme in the administration of funds, which meets your interests and the security you want to build.
On the other hand, the transits on House VIII of Libra will favour the financial initiatives with partner, family or couple. Let us remember that in this location (House VIII) is Uranus, promoting the creation of new systems and new ways of doing things.
This trend will be reinforced by the New Moon in Taurus on May 4, which will take place precisely on House VIII of Libra, pointing out opportunities in joint projects.
As the Sun and Mercury will be sailing through House VIII of Libra, until May 20, and Venus will enter the same location on May 15, the subject will have mental clarity to analyze the different financial options, exchange ideas with associates, consider their personal interests, and where best to take advantage of their talents.
On the professional level, Lilith's entry into House VI of Libra (03/05) may create tensions in the relationship with colleagues, due to the individual's interest in imposing his or her opinion, without considering other points of view.
Do not forget that Neptune is also in House VI of Libra, so it is essential to be careful not to confuse a (influenced) perception with what is actually happening in the environment.
In addition, Mars will enter House X of Libra on 15/05, which encourages ambition and professional competence. It is convenient to act with prudence, and to avoid the impulses that can harm your ascent. Do not underestimate the power of alliances and teamwork.
Finally, the entry of the Sun and Mercury into House IX of Libra, on May 21, suggests the possibility of unexpected foreign contacts, whether through personal contacts, pleasure or business trips, or academic studies (scholarships, exchanges).
If you are considering these or other options, linked to international expansion, the passage of the Sun and Mercury over your House IX, will be a key element in your favour.
It is worth noting that this transit is favourable for students of the sign, who may reap success in areas associated with science and research.
Health
The physical health of the Libra natives will not undergo major alterations during May 2019; however, Lilith's entry into House VI of Libra (03/05) may cause some difficulties for those natives who are in the process of treatment or recovery.
Let us remember that Jupiter is retrograding in House III of Libra, a transit that, in low vibration, can cause paranoia and a certain mental imbalance to the sons and daughters of Libra.
Retrograde Jupiter in House III of Libra is an invitation to think before acting, to respond instead of reacting, and to analyze in detail the short and medium step plans, under the perspective of personal expansion (what you need to go further, and how to get it).
However, as already mentioned, in low vibration this transit can cause imbalance, inducing a certain degree of paranoia and mental confusion.
Among the most favourable activities to counter this trend are outdoor walks (especially in natural spaces), and the practice of meditation (with or without religious context).
Keep in mind that Chiron remains in House VII of Libra, where it will remain for a long time, with the purpose of healing emotional wounds associated with couple interaction, and the most important relationship: that which you have with yourself.
Discover more about Libra's character and personality traits >>
---
You may also like:
---