Libra Horoscope for November 2019
---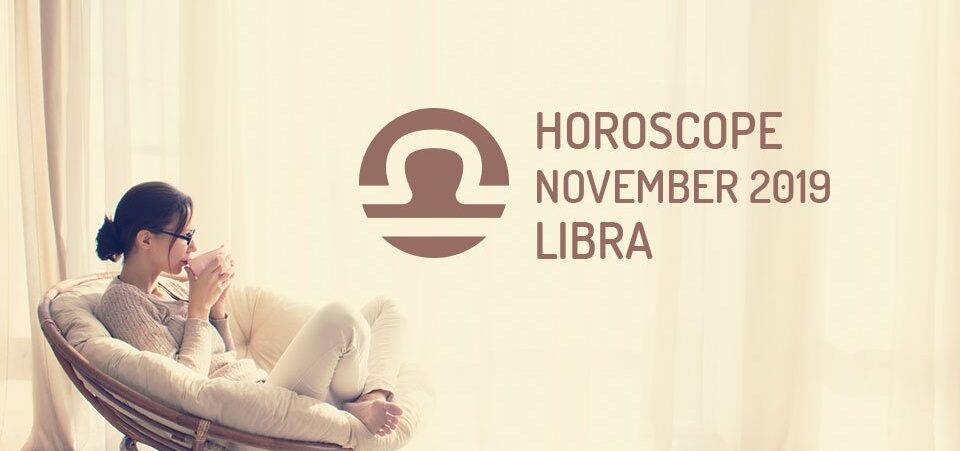 Here is your Libra Horoscope for November 2019. Every month, you will find at WeMystic the astrological forecasts for your zodiac sign.
Libra Horoscope for November: what to expect
---
Libra Horoscope for November: Love

---

On November 3, the asteroid Juno will enter Libra, stating that the main commitment you must assume is the one you maintain with yourself, and the consolidation of your personal goals.

For the natives of the sign, November 2019 may be a period of tensions, because Chiron and Uranus retrograde continue in House VII and VIII of Libra; however, the Full Moon in Taurus on 11/12 will happen over your House VIII, giving you greater insight to choose a course of action.

On the other hand, the passage of Venus through House III of Libra (from 01 to 11/24), where the Sun will also enter (11/22), and the New Moon will take place in Sagittarius (11/26) suggests the opportunity to strengthen ties with brothers or community members (neighbors), possibly through the impulse of a common project.

Finally, the dwarf planet Ceres and Venus will enter House IV of Libra, where Pluto, Saturn and the South Node are also located. Ceres in this location (as of 11/16) promotes domestic repairs, and the exchange of experiences between individuals of the same clan.

For its part, Venus in House IV of Libra, is an astrological position conducive to decorate the home, strengthen family ties, and create a harmonious environment, in which everyone can feel safe and loved.

Libra Horoscope for November: Money

---

Mercury was retrograde in House II of Libra, from October 1 to October 19, which for sign natives may mean late payments, salary increases, signing contracts, and receiving new customers.

Although Mercury retrograde in House II of Libra, it is an unfavorable transit for the purchase of real estate and land; It is especially beneficial to redefine your beliefs about money.

With Mercury retrograde in House II, you can devise strategies to generate new income, using your skills and talents; study the Law of Attraction, and develop your awareness of merit.

When the planet of communication begins direct trajectory (20/11), and Mars accompanies you in this location (House II) you will be prepared to take action, with a change of perspective.

On the other hand, the Full Moon in Taurus of 11/12, will take place on House VIII of Libra, where Uranus is located retrograde. This configuration refers to the need to set limits, in situations that involve the management of shared heritage with a partner or family (possibly you assume charges that do not correspond to you).

On the work level, the transit of Venus (from 01 to 11/24), the asteroid Pallas (08/11) and the Sun (11/22), on House III of Libra, points to the execution of short courses, or small trips.

The native will be attracted to stimulating conversations, and will be the main generator of intelligent proposals. The fact that the New Moon in Sagittarius occurs over your House III (11/26), points to learning a new skill, which will be beneficial in the future.

Keep in mind that on November 27, Neptune will begin its direct phase in House VI of Libra, an astrological position that will tip the native's attention towards work projects, which require the use of imagination and creativity.

November 2019 will be a quiet season for Libra students, so you can use the time available to define your personal goals (Juno in Libra, as of 11/03), and learn to organize yourself better (planets traveling over House III of Libra).

Libra Horoscope for November: Health

---

From November 01 to 19, Mercury will be retrograde in the House II of Libra, a transit that raises questions about how you work on your self-esteem, what your scale of values ​​is based on, and what is really important to you.

In this sense, receiving guidance through consultations with psychologists and life coaches, is well aspected for this period of the year, as well as the practice of disciplines that help to listen to the inner voice (meditation, yoga, prayer).

When exploring the inner world, you may find information that you refused to accept, so it will be time to be honest with you, and discover if you have links with people, objects or situations, even though they do not bring you happiness or knowledge .

Once, the planet of communication begins direct trajectory in House III of Libra (11/20), and Mars enters this location (11/19), the subject will be clearer about their situation, and willing to implement the changes necessary.

Another astrological aspect that you must take into account, during this time of the year, is the passage of different planets over the House III of Libra, encouraging the creativity of the sons and daughters of Libra.

Venus will be visiting this location, from 01 to 11/21; while the asteroid Pallas will follow on 11/08, and the Sun, on 11/22. Also, the New Moon in Sagittarius of November 26, will happen precisely over House III of Libra.

With this configuration, you are likely to feel that ideas do not stop coming, so it is suggested to take note of each occurrence, for a later analysis (avoid trying to do everything at once).

The alignments available to you, favor the attendance to courses of productivity and organization (of spaces and time), so, if you have interest in the subject or opportunity to do some, you should take advantage of it.

Last but not least, Neptune will begin direct trajectory in House VI of Libra, on 11/27, aiming to consider the integral well-being of being, with a more realistic perspective. The time has come for change.
---
---