Libra Horoscope for October 2019
---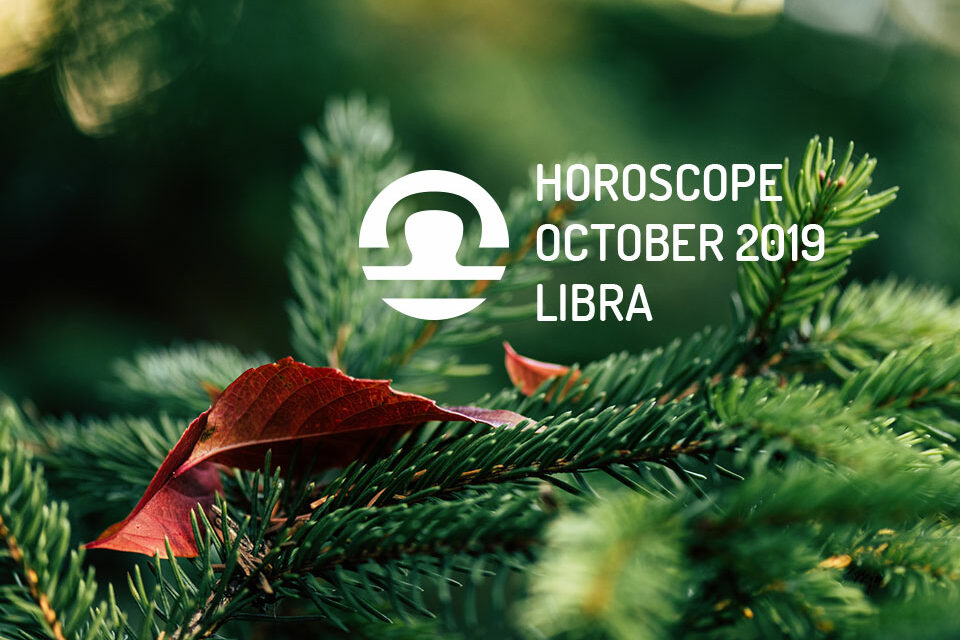 Here is your Libra Horoscope for October 2019. Every month, you will find at WeMystic the astrological forecasts for your zodiac sign.
Libra Horoscope for October: what to expect
---
Libra Horoscope for October: Love and Relationships
On October 4, Mars will enter Libra, where it will be accompanied by the Sun, until 10/22. This alignment will favor the enthusiasm and vitality of the natives of the sign, encouraging them to connect with true essence, and to fight for the achievement of their objectives.
For the singles of Libra, October 2019 aims to assess qualities such as warmth and generosity, among the possible suitors or persons of romantic interest (Psyche in House V of Libra).
Psyche in the V House of Libra is a beneficial planetary position, when you want to foster emotional ties with children, through an honest exchange of experiences (speaking from the heart).
However, the couples of the sign can go through a turbulent season. In the first instance, the presence of retrograde Chiron in House VII of Libra indicates that there are many pending issues to heal in relation to relationships.
This not only concerns the relationships, but the interaction you have with yourself, because what happens outside is nothing more than the reflection of your internal dynamics.
This trend is reinforced by retrograde Uranus in House VIII of Libra, which seeks to confront the patterns and blockages that, to date, have undermined the way you interact with third parties.
The fact that Pluto begins its direct phase in House IV of Libra, on 03/10, makes it clear that there are (and you should adopt) ways to establish healthy limits in the relationship with your loved ones, without implying giving up family responsibilities (Saturn in House IV), or fall into negative behaviors (South Node in House IV).
Libra Horoscope for October: Money and Career
October 2019 presents a mostly positive balance for the sons and daughters of Libra, in financial matters.
Mercury, Venus and the Sun will enter House II of Libra, on 03, 08 and 23/10 (respectively). In this same location, the New Moon will be produced in Scorpio from 10/27.
With this planetary configuration, the subject will consider the possibility of monetizing their talents, beyond the usual work environment, or acquiring new skills that allow them to improve their professional profile, and venture into other work areas.
Likewise, the transits on the House II favor the reception of economic resources, through payment of old debts, salary increases, awards, recognitions and return on investments.
However, it is important to keep in mind that Uranus is retrograde in House VIII of Libra, which implies that the systems used to manage finances are obsolete, and therefore must conform to the new reality of those involved.
This transit (retrograde Uranus in House VIII of Libra) also warns you of possible confrontations due to the necessary changes, or unreliable business opportunities.
On the work level, retrograde Neptune in House VI of Libra points out that the feelings you have towards your work environment (and colleagues), respond more to internal issues than to external ones.
It is convenient to observe the circumstances with the greatest degree of objectivity possible, and not to be infected by the ill will of people with a tendency to spread rumors and misunderstandings (Lilith in House VI).
Remember that the North Node is in the X House of Libra, so the actions you do, even if they don't seem worthy, are guiding you towards your life mission. Keep the faith and enthusiasm.
For Libra students, October 2019 will be a quiet season, in which they can organize their academic agenda. Participation in short courses, congresses and seminars is well aspected (Jupiter and Ceres in House III of the scale).
Libra Horoscope for October: Health
Neptune continues to retrograde in House VI of Libra, which implies that special attention should be given to the appearance of diseases associated with the lymphatic system; psychic and psychosomatic disorders; food poisoning, from medications or other substances; infections; psychosis; insomnia; autoimmune ailments; and foot injuries.
As Lilith is also present in House VI of Libra, it is convenient to avoid rebellion, and follow the instructions of medical specialists, based on the principle that it is the best for your integral well-being.
In this sense, October 2019 is a favorable period for Libra's sons and daughters to consciously work on their self-esteem, personal confidence, and self-care.
Mercury, Venus and the Sun will enter House II of Libra, on 03, 08 and 23/10 (respectively). In this same location the New Moon will be produced in Scorpio from 10/27.
With these alignments, Libras will be won out of the comfortable zone, persist in their goals and practice gratitude.
Discover more about Libra character and personality traits >>
---
You may also like:
---