Love predictions for August 2019
---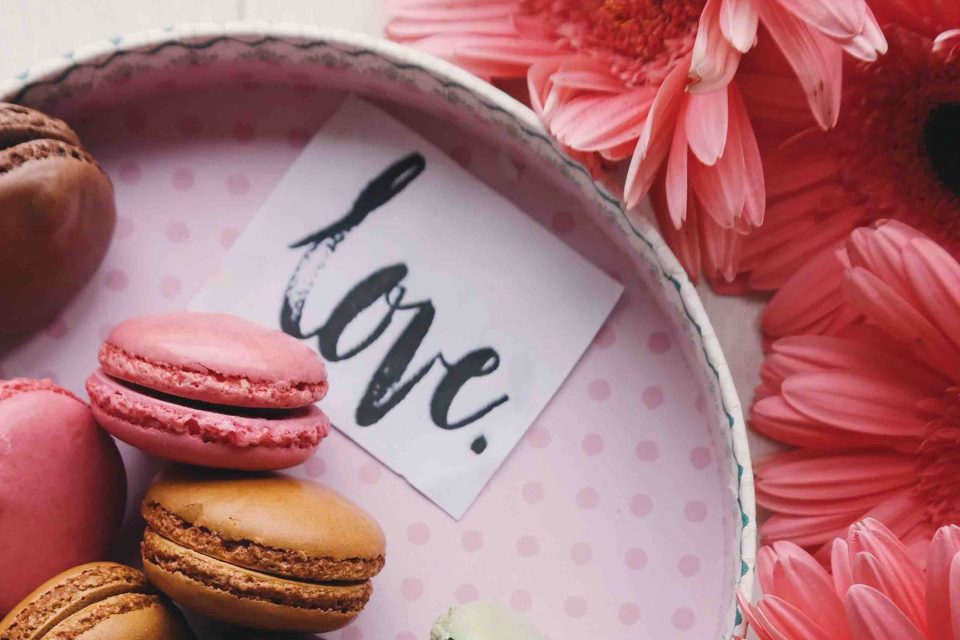 Check out your love predictions for August and learn everything you can to flirt or just make and maintain friendships. Do not miss this opportunity.
Receive all our tips by email!
Love Astrology? Subscribe Now and Receive Exclusive Content!
Love predictions for August for each zodiac sign
---
Aries
Aries natives must be doing well in their sentimental life in general. Much of this came from an emotional sector strengthened by the large planetary presence at the bottom of your map. But that is about to change, because by the 30th of this month a lot of planetary power will have already migrated to the upper half, the sector responsible for ambition and the most practical matters of life.
With up to 80% of your planets on the top half of the map by the 30th, it will be much harder to focus on home and heart issues. That is why those who have not met their goals and are still pending on these issues should try to be agile and take action as soon as possible.
Over the course of the month this will become increasingly difficult, but there is still time for some progress as long as you just don't let time pass. This is also part of your preparation for the time to come: the time to take care of your career and your external life.
Discover how to win an Aries' heart >>
Taurus
According to the love predictions for august, many July trends still apply this month. Expect a fourth Home and Family House stronger than the Career House. In addition, about 40% of your work-related planets will be retrograde, turning their attention to family and emotional well-being.
The motto for this month is: feel good. Feeling good now will be more important than actually doing the right thing. Spend more time with your family and make up for those lunches you haven't been showing up for. These moments will be more valuable than a closed deal.
The lunar eclipse, which will take place on the 16th, will bring dramatic events to the lives of brothers and perhaps neighbors – and may cause problems with parents or authority figures. The children will play an even more important role, and Taurus will find a way to handle them well – their level of understanding and their peer-to-peer relationship will be evident.
Discover how to win a Taurus' heart >>
Gemini
In August, two eclipses promise to shake Gemini's world. Your love predictions for august suggests a slowing down of your daily activities.
Throughout the month, family issues will be fundamental and events will be reasonably dramatic in this sector. Work on good communication to enhance family harmony by the 10th. After that date, it will require something more physical and personal.
Your love life, on the other hand, will be happy and romantic from day 5. Single Geminis will see their family playing cupid, as love can come at family reunions or through their contacts.
Basically, throughout the month of August your main focus will be career. However, after the 22nd, personal life gains strength due to the power of the fourth Home and Family House.
Discover how to win a Gemini's heart >>
Cancer
Love seems an area with no major problems and meets reasonable levels even for the less fortunate. There are, of course, issues to be noted that need some attention, but most should enjoy a happy and even peaceful romance this month.
It must all boil down to letting the Cancer handle the way they want their relationship to develop now. For your relationship to keep moving more smoothly, you also need to adopt this stance and emanate an aura of positivity and serenity.
Try to avoid critical situations and escape the pointless pursuit of perfectionism. This applies to both married and single people. Always looking for that idealized figure in your loved one will cause you to be in constant conflict with your partner – and will also make you never really satisfied and happy with them.
Discover how to win a Cancer's heart >>
Leo
According to the love predictions for august, Leo has a busy month ahead. You have recently experienced the eclipse turmoil and must go through it again. The two eclipses that occur in the Leo sky this month are significant and have diverse implications for your life.
However, if we focus only on the most important events, we can start by mentioning the first solar eclipse, which should have a strong impact on its sign, precisely because it occurs on the Leo.
It would be convenient to start the month with planning that has room for a little rest and a time where you can reduce your activities with your family and partner a little.
It is important that you know how to respect your own time. You must go through a series of makeovers as a redefinition of your self-image, for example.
Discover how to win a Leo's heart >>
Virgo
August promises to be a tumultuous month for Virgos. However, events will work in your favor. Until the 19th, Mars remains in your sign, causing you to continue acting in your own way, without listening to what others say.
The period is also very spiritual, and will remain so until the 22nd. Enjoy taking part in retreats and getting involved with more spiritual people. If you prefer, you can join charity projects and selfless activities.
Although Virgo is feeling stubborn and independent this month, it will be important to accept the influence of the Supreme Power before his own. It just wants to provide you with what you need. Let things go the way the universe planned.
Discover how to win a Virgo's heart >>
Libra
Even with 40% of its planets in retrograde motion, Libra will make great and rapid progress in personal life. Your ruling planet, Venus, will be moving fast, and must pass three House and signs in your horoscope.
This means that you will feel confident and be able to cover various aspects of life. The slow pace of events in the world should help you further with this.
Most planets still remain in the eastern sector and Mars moves to its sign on the 19th. This means that the time has come to take decisive action and change what is not going well in your life, according to the love predictions for august.
Discover how to win a Libras's heart >>
Scorpio
With two eclipses present this month, Scorpio will see drama and change along the way. Particularly about your sign, such events will have a strong effect, so it would be wise to slow down during August.
We begin with the solar eclipse of the 1st, which will even affect the lives of parents, chiefs and authority figures in the life of Scorpio. This will be a time when you cannot choose to stand on the fence – a decision must be made firmly.
From a more spiritual perspective, time will come when your sign will need to gain clarity about your life mission, and move the chopsticks to make the necessary changes.
Discover how to win a Scorpio's heart >>
Sagittarius
Two eclipses in August will impact the world over, but for Sagittarius the effects appear to be benign. It is worth mentioning that it is important to check the individual astral chart, as there may be specific planets impacted by eclipses.
As early as the 1st, a solar eclipse occurs in your ninth House. This eclipse will bring certain shaking to religious organizations to which you belong. Beliefs and philosophies of life will be tested, which will be very positive.
The season will also be conducive to travel abroad. However, plan to travel outside of eclipse periods.
Discover how to win a Sagittarius' heart >>
Capricorn
The eight House of Capricorn became very strong on July 22, and will remain so until the 22nd of this month. Now your focus is much more on sex and involvement with your personal transformation and reinvention.
The month is also conducive to cleaning up the house, getting rid of excess possessions, expenses and spare material on your mind and body.
With the presence of two eclipses this month, personal life will be hectic. On the very first day, a solar eclipse occurs in its eight House, eclipsing the ruler of that House. This setting calls for caution.
This eclipse can bring psychological encounters with death. Perhaps these encounters happen through recurring dreams, near-death experiences of acquaintances, or dramatic and catastrophic events in the world.
Discover how to win a Capricorn's heart >>
Aquarius
Last month, the planets were moving from the lower half to the upper half of the horoscope. Now, in August, this change will be even stronger.
Ambitions and external success are waiting for you. So take the dreams you nurtured at night and put them into practice.
With the presence of two major eclipses about your sign this month, it is important that you slow the pace of everyday life especially between the 1st and 22nd. Make your obligatory appointments and postpone as much as you can.
Discover how to win an Aquarius' heart >>
Pisces
By August and September, the planetary power of Pisces will be positioned farther west. This means that behaviors such as self-assertion and stubbornness will not work well. Just let the good things happen without forcing any situation. Cultivate the good deeds of others, for these people are instruments for your good.
From the 4th to the 13th, be more patient with your parents, father or mother figures and bosses. These people will be undergoing personal change, and are likely to show more temperamental behavior. Take care that they avoid risky situations and stay away from danger during this time.
All this caution is due to the lunar eclipse of the 16th, which will act almost as a repetition of the solar eclipse of the 6th of February – this is because the event will take place in the same sign and house, and will involve virtually the same number of planets. Whatever changes did not happen in the last eclipse will happen now.
Discover how to win a Pisces' heart >>
---
You may also like:

98.1% (1312)
---