The Moon Sign tells you more than you think. What is yours?
---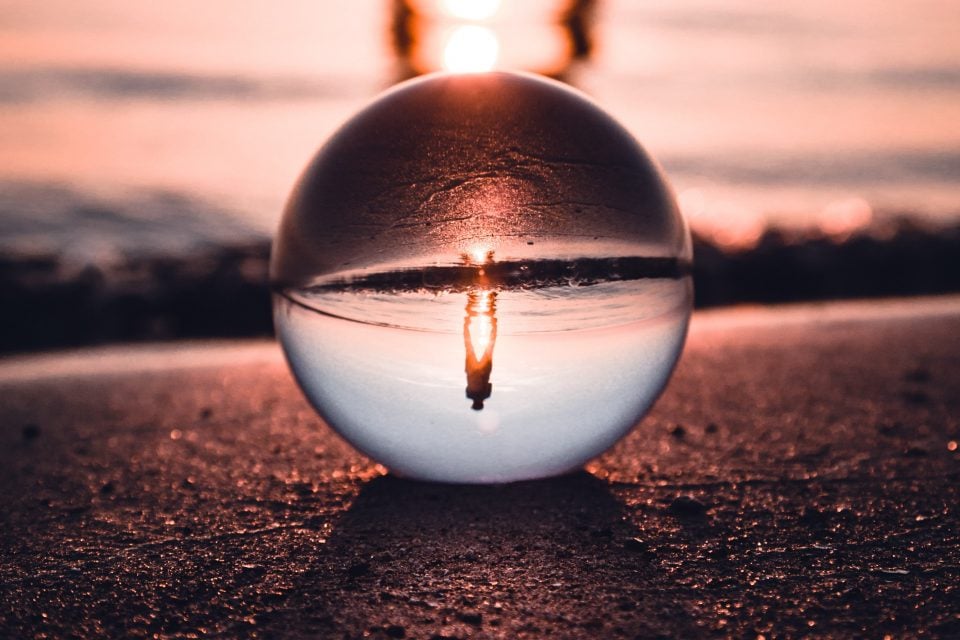 Washington TimeZone | USA (GMT -4)
Although most people who are interested in Astrology is familiar with their Sun sign, the Moon sign plays a key role in understanding who you really are. Read this article and get to know more about the characteristics the Moon gave you.
Receive all our tips by email!
Love Astrology? Subscribe Now and Receive Exclusive Content!
What is the Moon Sign?
---
The Sun sign is the major point of your astrological profile, defining your core and essence. It is very easy to know what it is. You just need to know the day and the month you were born and there you go. Usually, this is what people most seek when reading daily horoscopes. It is the basics.
On the other hand, the Moon Sign speaks exclusively about your emotional profile and how you express yourself to others. It is defined by the position of the Moon at the very moment you were born.
Are you more open or closed to people? Do you cry for nothing and anything or are you a tough one? How do you relate to your instincts and your family? Now you know that it is the Moon sign that directs you to one profile or another.

98.1% (1312)
What Moon Sign am I?
To find out what your Moon sign is, you need to know the exact time and place of your birth. Note that the Moon changes place every two and a half days, so if you are not sure about this data, check your birth certificate. Once you know what your Moon sign is, read about it below.

Moon in Aries
You do not like boredom and always try to put a little bit of dynamism in your relationships, be it loving or with friends. You have an Aries' characteristic: there is an almost uncontrollable impulse to act before thinking and that makes you a difficult person to relate to since you like extremes. However, people with Moon in Aries carry a lot of power and people seem to be delighted to follow you.
Moon in Taurus
You do not like short relationships because you do not believe in superficiality. This is the major characteristic of those who have the Moon in Taurus.
Although you are very practical and try to rationalize your emotions, deep down you are a romantic and can not wait to find the stability you have always sought. Once comfortable and safe, you tend to remain in the same place for many years.
Moon in Gemini
The way people who have the Moon in Gemini feel is very fast and that means their mood fluctuates a lot in a single day. They also do not like boredom and they seek to reinvent themselves whenever they can.
You love talking about your life and do not hold a grudge for too long. If something hurts you, you forget it quickly and move on.
Moon in Cancer
The Moon is the natural ruler of Cancer and this is why people with Moon in Cancer are highly sensitive and emotional. You are likely to be in touch with your inner self and your instincts all the time. You express yourself lovingly and attentively and expect others to be like that too.
Moon in Leo
Leo is a sign of extremely hot fire, drama and attention. The way you feel and express yourself is charged with tension as if you were on the verge of an explosion.
People with Moon in Leo do not mind bickering and making up countless times in a relationship. They like it and that is what keeps the flame burning for them.
Moon in Virgo
You do not like to expose much and prefer to observe others and yourself. You can lose yourself a little with such self-analysis and self-criticism, but deep down you are sensitive. It can be hidden but you have much love and care to give.
Yes, the way people who have the Moon in Virgo express themselves is thoughtful and you want everyone to feel comfortable near you.
Moon in Libra
Like all Moons in air signs, you are unstable. People with Moon in Libra are super indecisive and lost in your own feelings, you only feel good when you are close to other people.
For you, a feeling is stronger when it is felt together. So, you enjoy sharing your thoughts and feelings with friends, waiting for their approval.
Moon in Scorpio
Moon in Scorpio gives you a dark touch. It is as if you have your eyes on alert all the time just to control who enters or does not enter your intimate life. But once inside, you tend to express yourself deeply and viscerally. You are super sensitive and dedicated to your relationships.
Moon in Sagittarius
Your emotional personality flickers like the moonlight itself. You like laughs and jokes, not taking seriously what is heavy in the world. People with Moon in Sagittarius prefer light and uncomplicated relationships because you believe that this is how you live well.
In your dictionary, the word boredom does not exist.
Moon in Capricorn
Moon in Capricorn usually makes people difficult to relate to. You tend to be rigid and inflexible, and the worst of it all is that you probably do not even know your own emotions.
For you, being efficient and robust is what matters, and so you often leave your emotions aside. In the background, you can be sensitive, but you hardly make it come to the surface.
Moon in Aquarius
Rebel are the people with the Moon in Aquarius. This is your word. No one can tell you what to do or try to tame you. Your emotions have to do with Aquarius's inventive spirit. You want to shake and revolutionize the world with your crazy ideas. A true idealist, indeed.
Moon in Pisces
A highly sensitive and receptive Moon. When people talk to you, they probably feel at home because you strive to understand them – even if you can not understand your own emotions! Yes, people with Moon in Pisces may feel lost amidst so much feeling and become a bit sticky in their relationships.
---
You may also like:

98.1% (1312)
---