Pisces Horoscope for April 2018
---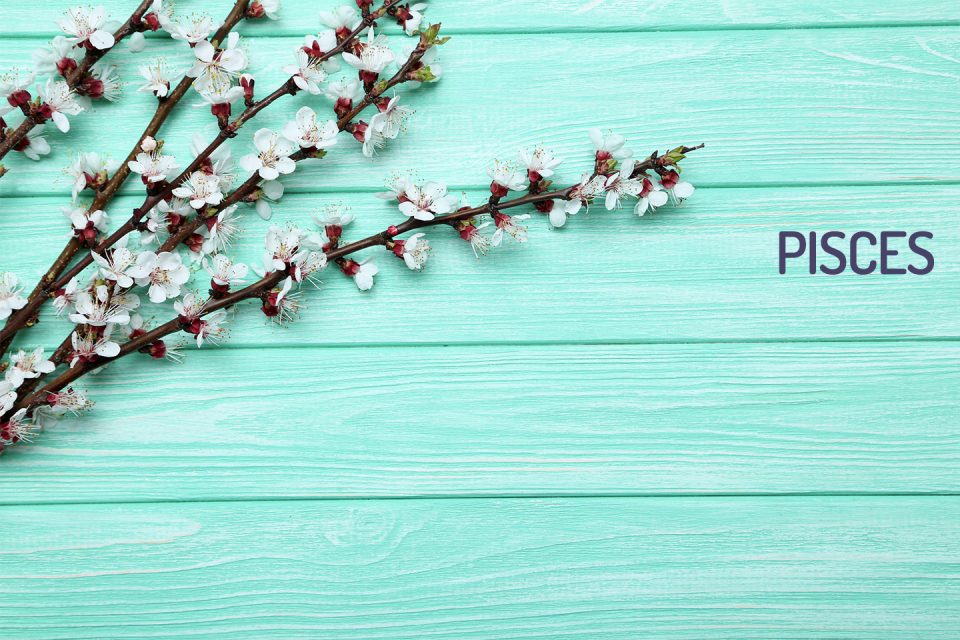 Here is your Pisces Horoscope for April 2018. Every month, you will find at WeMystic the astrological forecasts for your zodiac sign.
Pisces Horoscope: what to expect in April
---
Love and Relationships
Pisces will face interesting challenges during the month of April. On one hand, this sign will meet Jupiter retrograde in its House IX, provoking a revision of personal beliefs, while Chiron will enter the House II of Pisces (17/04), putting to the test everything related to the subject of personal assessment.
Remember that in House IX of Pisces Uranus (unexpected changes), Mercury (retrograde until April 14), and the Sun (which will leave this sector on the 18th) remain, so it is a cumulus of energy that drives the Piscean to transform and let go of everything that does not contribute to the present.
Saturn and Pluto will begin to retrograde on days 17 and 22, respectively, inviting to review the relationships that are maintained with friends and the community (environment).
Old resentments will come to light, provoking arguments and recriminations (Mars and Lilith are also in the House XI of Pisces), but it will be a necessary catharsis to strengthen one's personality and preserve the bonds that really bring light to your life (Vesta in the House XI, from 01/04).
On the sentimental level, Venus remains in the House III of Pisces (until 23/04), highlighting the importance of communication between couples, to keep alive the spark and the spirit of understanding.
For singles, this position (Venus in House III of Pisces) points out the possibility of finding someone special, linked to the immediate environment (community, friends of brothers). The trend will be reinforced with the entry of the Sun into the House III of Pisces, on April 19.
Money and Career
On April 17, Chiron will enter the House II of Pisces, a position in which are also Uranus, Mercury (retrograde until 14/04), and the Sun (which will leave the sector on 18/04).
These alignments drive personal valuation work and heal the relationship with money, from a perspective of consciousness, merit and prosperity, applied to all spheres of life.
In this sense, it is a matter of not disregarding the material as unworthy or empty, but of respecting the energy of money; without however idealizing it, idolizing it as the solution to all problems or casting it on a pedestal.
The basis of your relationship with money and prosperity is anchored in beliefs of the past, which you can break by taking advantage of the influence of Uranus in your House II (note: this does not mean going out to spend crazily or stop working).
You can work to be limited by yourself, identifying the patterns and counteracting them with positive affirmations, or through alternative therapies, such as family constellations.
In the labor field, having Ceres in the House VI of Pisces offers an excellent management of time and efficiency when undertaking professional assignments.
You will be recognized for your seriousness and responsibility in the workplace, and may be offered a new position within the company, with higher remuneration, or other employment opportunities arise.
But be careful, before assuming new obligations, analyze in depth if you can really fulfill them. Neptune in Pisces is capable of promoting an excess of optimism, which will later come into conflict with your reality.
This Neptune position in Pisces also offers great creativity, which must be channeled constructively or it will waste your time, in an endless analysis of possibilities.
Try to be as concrete as possible when it comes to presenting your ideas and projects, and try not to get involved in initiatives that require an immediate or career proposal.
April is an excellent period for the analysis of future projects, especially those that involve higher education, contacts abroad, and international moves (retrograde Jupiter in House IX of Pisces).
Trace your strategies with time; verify that they are adjusted to the market and reality. Leave the least to chance. Trust in the spiritual is fine, but you must reinforce your intention with concrete actions.
Health
April will be a positive season for Pisces in terms of health. You will feel full of energy and vitality, something that will also be enjoyed by those in the process of recovery.
Despite the positive balance, it is essential that you do not exaggerate in terms of physical efforts and minimize the intake of substances that contain caffeine within its composition.
Likewise, it is recommended to devote more time to rest, and to practice exercises such as Yoga (especially in its Nidra and restorative branches), Lu Jong (Tibetan yoga), or Tai Chi (Chinese martial art).
These types of activities will help relax your physical body, while you cultivate inner peace. Outdoor hikes, visits to the spa, and a greater consumption of fruits and vegetables are also advisable.
The presence of Ceres in the House VI of Pisces provides an excellent management of time and efficiency, which you can apply both at work and in personal care.
It is important to keep in mind that Jupiter keeps retrograde in the House IX of Pisces, which will impel the natives of the sign to undertake an exhaustive revision of its scale of values and beliefs.
It is possible that there is a change of religion, or the study of a new spiritual current, which you feel closer to the ideals that you currently accompany in your daily life.
Keep in mind that self-analysis can generate certain levels of discomfort, especially when we approach the deepest levels of the inner world, but knowing ourselves thoroughly is the pillar of conscious work.
Avoid the temptation to evade, through travel or a hectic social life that can bring more dislikes than goodness (Saturn and Pluto retrogrades in the House XI of Pisces, together Mars and Lilith). The inner world will demand your attention, wherever you are.
---
You may also like: 
---