Pisces Horoscope for October 2020
---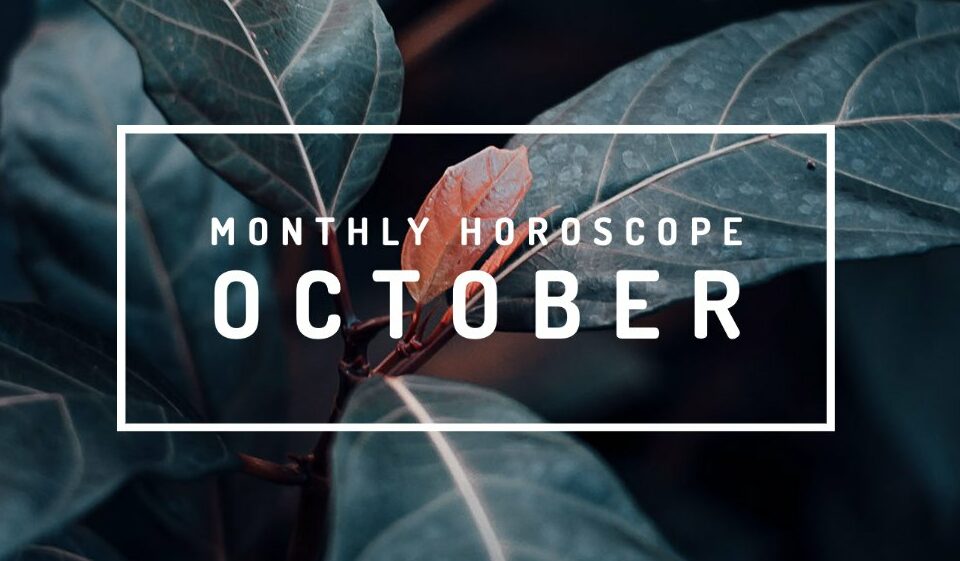 Here is your Pisces Horoscope for October 2020. Every month, you will find at WeMystic the astrological forecasts for your zodiac sign.
Pisces Horoscope for October: what to expect
---
Pisces Horoscope for October: Love

---

From October 02 to 27, Venus will be visiting House VII of Pisces, encouraging activities as a couple, companionship, reconciliations, and romance, within the dynamics of relationships.

The fact that the planet of desire (Venus) in House VII, holds an opposition with Neptune retrograde in the sign of Pisces (10/18), can raise questions about what the native expects from their interaction with their life partner, and with themselves.

In this sense, the entry of the asteroid Vesta in this location (House VII), on 10/22, supposes a dedicated attitude towards the couple's relationship, and common goals.

On the other hand, the retrogradation of Mercury in House VIII of Pisces, as of 10/27, refers to the opportunity to meditate on the teachings received, through sentimental ties.

As Venus will also be in the VIII House of Pisces (from 10/27), the recapitulation will be done from love and forgiveness (directed towards yourself), without guilt or prejudice.

October 2020 will be an especially beneficial season for those who are working on building a positive internal dialogue; conflict resolution with siblings/neighbors; and confidence in one's ability to communicate.

This trend responds to the presence of retrograde Uranus in House III of Pisces, the location where Lilith will enter (10/21), and the Blue Moon in Taurus on 10/31 will happen.

Pisces Horoscope for October: Money

---

The sons and daughters of Pisces could face financial ups and downs, during October 2020, due to the presence of retrograde Chiron and Mars in House II of the sign of Pisces; and the apparent retreat of Mercury in House VIII, where the full moon of the month will also happen.

Mars and Chiron retrograde in House II of Pisces, supposes risk attitudes associated with the management of available resources, or the tendency to try to fill emotional voids with material objects.

However, from an evolutionary point of view, this configuration can prompt the subject to recognize their patterns and beliefs regarding money.

Likewise, the New Moon in Libra on 10/16 will touch House VIII of Pisces, translating into investment opportunities that involve shared heritage with your family, or partner.

However, as Mercury will be retrograde in this location (House VIII), from 10/27 to 11/03, it is possible that the plans will not unfold with the expected speed, or that you will have to wait for more favorable conditions (beware of fraudulent documents).

The apparent setback in House VIII of Pisces can also be used for the review of insurance policies, wills, successions, and partnership contracts, among others.

It is important to note that before his visit to House VIII of Pisces, Mercury will visit House IX of the sign, from October 13 to 27. This transit can cause delays in trips, publications, launches, academic registrations, administrative procedures, and international operations.

With Mercury retrograde in House IX of Pisces, there is a tendency to antagonize others, or try to impose your ideas at all costs (regardless of whether you are right or not), which can generate serious conflicts.

Remember that one of the bases of respect is good communication between the parties, and losing the trust of your allies will not be beneficial for your long-term plans.

If you want to work with Mercury retrograde in House IX of Pisces, from an integrative perspective, you can delve into the base of your beliefs; plan a trip to unknown territories; or consider a new area of ​​study.

Note: the Sun will enter House IX, on 10/22, bringing with you interesting opportunities in these areas (studies, travel, publications, and transformation of beliefs).

Another astrological aspect to keep in mind, in October 2020, is the beginning of Pluto's direct trajectory in House XI of the sign of Pisces (10/04), a sector of the astral map where Saturn, Jupiter, and the asteroid are also found.

The configuration over the XI House of Pisces gives priority to collective projects, cultivating a network of contacts (personal and professional); and form work teams.

It is worth noting that Pluto in House XI will star in a square with Mars retrograde in House II (10/09), signaling the possibility of a confrontation with colleagues or friends, due to an unequal distribution of common expenses.

Pisces Horoscope for October: Health

---

On October 18, the dwarf planet Ceres will begin its direct trajectory in House XII of Pisces, aiming to maintain internal balance, which will allow you to meet the needs of third parties, without neglecting your own.

Ceres (direct) in the XII House of Pisces, also fosters a closer link with the Divinity / Universe, through devotional practices, or exercises of meditation, prayer and service.

It is important to remember that Neptune, the ruling planet of Pisces, is retrograde in the sign of Pisces, which represents a deep process of self-reflection, in which the native recapitulates their life from humility, sincerity and love, without evading the present reality.
---