Pisces Horoscope for October 2018
---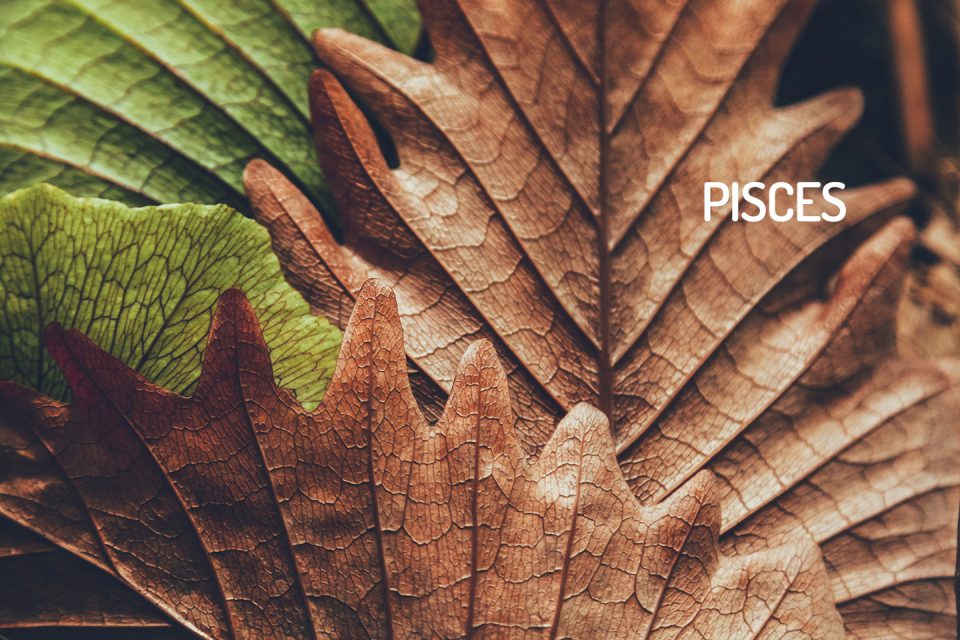 Here is your Pisces Horoscope for October 2018. Every month, you will find at WeMystic the astrological forecasts for your zodiac sign.
Pisces Horoscope for October: what to expect
---
Love and Relationships
The retrogradation of Venus in House IX of Pisces, October 5-30, marks the perfect time to question the value of your personal beliefs, and how far you are led by the need to receive approval from others.
While sign singles will not feel won for romance, couples will be willing to devote time to plans for the future and develop new common goals, which will fill them with joy and enthusiasm (New Moon in House VIII of Pisces, 08/10).
Money and Career
The income, obtained by own account, will remain stable during the month of October, for the sons and daughters of Pisces. However, the available alignments point to interesting financial opportunities, through the relationship with the couple or relatives with whom they share economic ties.
As you may remember, the dwarf planet Ceres is located in your House VIII, where the Sun will remain until 22/10, and the New Moon in Libra will take place on 8 October.
With these transits, we talk about transactions that may involve buying, selling, renting, joint investments, ventures, and expansion of markets, beyond whether you maintain formal family businesses or small initiatives.
In the professional field, the entry of asteroid Psyche to House X of Pisces (05/10) refers to studying the blockages (conscious and unconscious) that have prevented you from advancing in your career.
Perhaps you don't recognize the value of your work, or it seems to you that you are not sufficiently prepared, or even that your contributions are not as meritorious as those of third parties.
In any case, it is convenient that you affirm yourself, and be aware of your own value as an individual and as a professional. You have many talents, and much to give to the world if you learn to believe in yourself.
With the entry of Mercury in the House X of Pisces (31/10), you will begin to develop an idea that will give greater projection to your image as a professional. Don't be afraid to advance, you are prepared and on the right path.
Although doubts are normal, when such opportunities arise, Saturn and Pluto in your House XI remind you that you have friends and colleagues with practical thinking and experience, who can offer advice or advice on the subject that concerns you.
This resource will be especially valuable to you during the Venus retrogradation, which will take place October 5-30 in your House IX, where Jupiter is also located.
Jupiter is known as the planet of expansion, and during its last weeks in your House IX, it points toward contact with other cultures, international travel, and academic improvement, as part of your added professional value (whether as a student or instructor).
Now with the retrogradation of Venus in this position on the astral map (House IX), you will be questioning your fears about these issues (whether or not you feel enough to achieve success), and what you really want to achieve.
It is worth noting that on October 26th there will be the Venus Star Point (conjunction Sun-Venus), an astrological phenomenon that is characterized by revealing the true desires of the soul.
As this time the event will take place on your House IX, with Venus retrograde and under the influence of Scorpio, you are told that the answer is within you, but you must seek it as it will not show itself.
For Pisces students, who face a difficult decision about the direction of their academic and professional careers, the alignments at House IX and the Venus Star Point will allow them to obtain clarity in the midst of confusion.
Health
Despite the retrogradation of Neptune and Chiron in Pisces, there will be no major health complications for the natives of the sign, although this does not mean that they should be completely neglected.
Although both celestial bodies (Neptune and Chiron) point towards the psychological-spiritual profile of the individual, the planet of the deep (Neptune) is known for its influence on the nervous and lymphatic systems (nodes).
Neptune retrograde also warns about psychic disorders (which may be accentuated by the presence of Chiron retrograde), episodes of sleepwalking or drowsiness, substance abuse, and obsessions.
Similarly, Neptune's apparent regression is often associated with clinical symptoms that hide other ailments, sensitivity to certain medications, and misdiagnoses.
In this sense, if in the first instance you did not consult with your trusted specialist, or you have doubts about the results of some exams, do not hesitate to ask for a second opinion or a new revision of the information.
On the other hand, the presence of Mars in the XII House of Pisces indicates that the subject will be won to face his internal demons, abandoning the pessimistic visualizations, and opting for practical actions.
If you decide to ask for psychological or spiritual help, it is convenient that you accompany the process in its totality, and do not abandon it because at some moment it causes you boredom or seems to you to be meaningless.
You may experience some dissatisfaction in some areas of your life. You can study this tendency, referring to its true cause and not to the visible effects (what you want to do, what would make you happy).
At this point, the native of Pisces should think about what he is really passionate about or attracted to, and not what produces satisfaction to third parties or the acceptance of certain circles (family, work colleagues).
The participation in humanitarian activities that call your interest, will also be favorable at this time of year, especially if you are willing to extract learning through the experiences of others, rather than living in denial (or evasion).
Discover more about Pisces character and personality traits >>
---
You may also like:
---