Planets and their meaning: discover what they say about you
---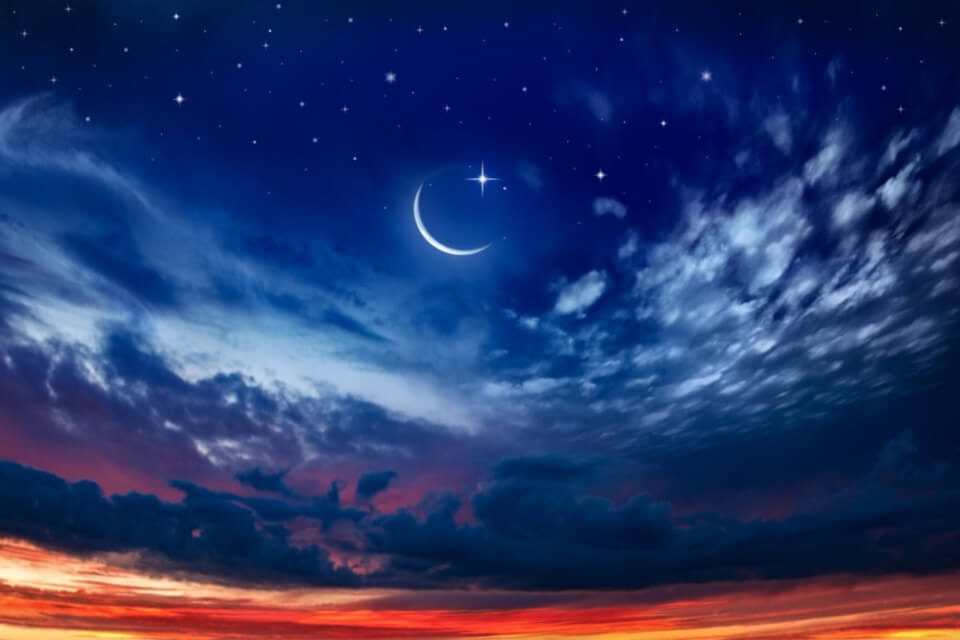 Planets are a part of astrology less known than signs. Astrology looks at the movements of the planets to understand the dynamism of the universe and its influence in each person's life. Getting to know more about planets and their meaning helps us understand ourselves a little bit better.
Astrology helps to understand the energies that come into your life and how to manage the events and lessons from every challenge.
Receive all our tips by email!
Love Astrology? Subscribe Now and Receive Exclusive Content!
Planets in Astrology: what are their meanings? 
---
Planets are fundamental to understand life. Each planet symbolizes an aspect of people's lives, a piece of the puzzle of our existence. Different planets rule different parts of people's emotions, experiences, desires and needs, which all together create who we are.
Therefore, every person has a unique combination of signs, planets and houses, which draw an exclusive and singular life.
Personal or inner planets
Personal planets rule aspects related to personality and emotions.
The Sun
Time to Transit Between signs: 1 month.
Rules: Leo.
Keywords: Basic Personality, Ego, Consciousness, Vitality.
The sun is your "me", your ego, your "I want". Where you develop and shine. The sun is the symbol of creativity, power and energy; it represents life itself.
The house where the sun lies in your natal chart reveals an aspect of your life of great importance and shows the dominant traces of the personality, strengths and weaknesses. 
The Moon
Time to Transit Between Signs: 2-3 days.
Rules: Cancer.
Keywords: Emotions, Subconscious, Mood, Habits.
The moon is tremendously related to your emotions and the way you feel, your roots, where you come from. The moon represents the mother, the house, the food, dreams and imagination.
Mercury
Time to Transit Between Signs: 3-4 weeks.
Keywords: Way of Thinking, Communication, Siblings, Rationality, Language, Intelligence.
This planet symbols communication, which is a mirror of the way you think. The house where it lies is also somehow connected to the third house that represents brothers and sisters, and even cousins.
Mercury is also related to any forms of communication, including technology and vehicles.
Venus
Time to Transit Between Signs: 4-5 weeks.
Keywords: Attraction, Love, Material Possessions, Art, Beauty.
Venus is the planet that represents possessions and love, it is related to what a person loves and cares for, but also to what they see as valuable in life. It's also connected to the way you love and live relationships.
Mars
Time to Transit Between Signs: 6-7 weeks.
Rules: Aries.
Keywords: Impulse, Sex, Action, Desire, Competition, Courage, Passion.
Mars can be related to aggression and impulse, but it's also where you have the passion and plant your seeds, so if you learn how to manage the energies of this planet and the sign related to it, you can take a lot of advantage from it.
Social or outer planets
These planets are related to the other, to other places and expansion.
Jupiter
Time to Transit Between Signs: 12-13 months.
Rules: Sagittarius.
Keywords: Luck, Growth, Expansion, Optimism, Abundance, Understanding.
Jupiter is related to where you grow, where you expand yourself. It's connected to travelling, ideas, superior studies and wealth.
Saturn
Time to Transit Between Signs: 2-3 years.
Rules: Capricorn.
Keywords: Structure, Focus, Discipline, Responsibility, Ambition.
Saturn represents where you focus. It's where you can build a structure in your life, where you search for discipline, but it asks for perseverance and patience. It's usually a challenge that, once you face and get through, results in many positive outcomes.
If you want to truly understand your natal chart and the energies and path of your life, you also need to understand planets and their meaning, and how they are connected to the different aspects of your life.
---
You may also like:
---