Sagittarius Horoscope for June 2018
---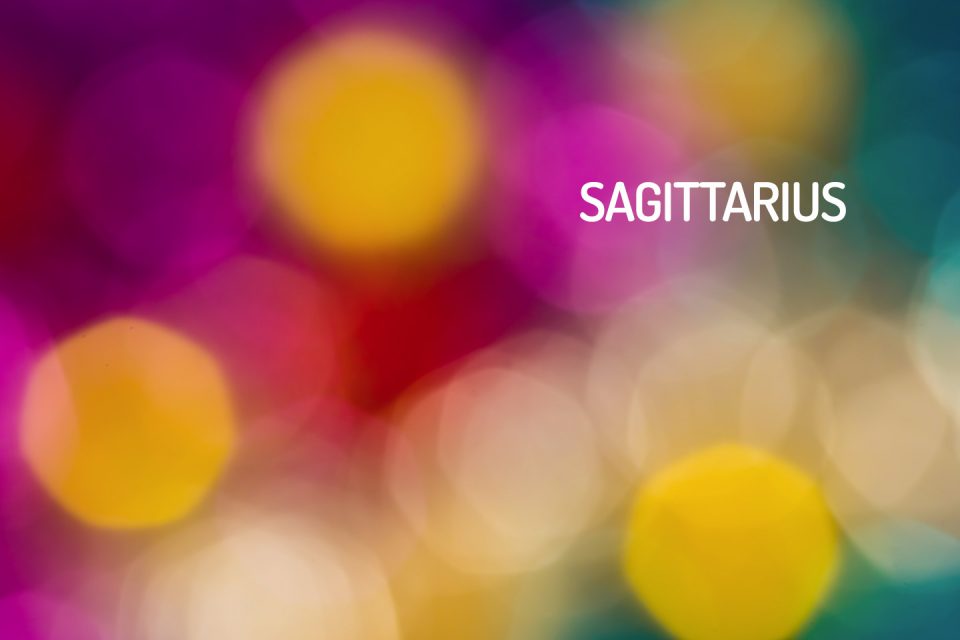 Here is your Sagittarius Horoscope for June 2018. Every month, you will find at WeMystic the astrological forecasts for your zodiac sign.
Sagittarius Horoscope for June: what to expect
---
Love and Relationships
The stars will smile at the sons and daughters of the centaur during the month of June in the love plane. Neptune in retrograde in the IV House of Sagittarius (starting on 06/18), will lead to the need to resolve old family issues.
Neptune in retrograde in the IV House of Sagittarius indicates a certain sense of loneliness or abandonment which stems from childhood (parents who worked endlessly, orphanages, going to class in a boarding school). Likewise, it warns about the need to have current domestic affairs in order, although this may come with some difficulties.
For single people of the sign, the presence of Chiron, Juno and Eros in the V House indicates the beginning of a meaningful relationship with the potential to help heal wounds of the past, so long as you know how to take advantage of it.
Also, the star alignments benefit the use of your talents and creativity when connected with your true essence and personal power as part of the internal healing process.
On the other hand, the New Moon will take place on June 13th and will affect the VII House of Sagittarius, which will guide your actions towards creating a much more conscious relationship with your partner and searching for harmony on a holistic (global) level.
Similarly, the passage of Mercury and the Sun over the VIII House of the centaur (on June 12th and 21st, respectively), refers to a clear opportunity to become more trusting within relationships, and improve communication with respect to common tasks.
Money and Career
Saturn and Pluto continue in retrograde in the II House of Sagittarius, the location where June's Full Moon will also take place on the 28th under the influence of the Capricorn sign.
These planetary alignments invite you to rethink the way you manage both your material and intellectual resources, in addition to personal valuation. Do you really buy what you need or is it just to make up for other problems?
This does not mean living in austerity and denying yourself some of your favorite things, but rather understanding your spending habits and the root of them. The challenge is learning how to be a conscious consumer.
You will have the unconditional support of close relatives or your partner, who will not only help you overcome any financial bumps you may face this month, but will also show you that you can trust them.
In the workplace, the influence of Uranus in the VI House of Sagittarius continues to assert itself. As long as you have freedom of action, your productivity will rise and you will want to share ideas and knowledge.
Avoid obsessing over deadlines and due dates since they will not be delivered within their expected timeframe; however, these will be temporary situations which you can overcome successfully if you avoid becoming too desperate.
The entry of Ceres in the X House of Sagittarius, on June 28th, will present the opportunity to participate in new initiatives (workshops, seminars, projects) which will contribute to improving your professional image.
At this point, it is a good idea to stay well-organized, which will allow you to arrange a detailed follow-up of all the different ideas you have in mind as well as their track their evolution over time; if you do not, you may be overwhelmed by the number of potential issues that require your immediate attention.
For students of Sagittarius, June will be an especially productive and inspirational period, thanks to the entrance of Venus into the IX House of the sign (06/13), a transit that is especially beneficial for the sons and daughters of the centaur who study the arts.
Venus in the IX House of Sagittarius is a good sign for artistic presentations, foreign exchange or recreational trips, visits to museums, and contact with people from other cultures, and do not forget the chance for romance.
Health
The presence of Uranus in the VI House of Sagittarius can cause psychic imbalances, due to the excess of mental activity, which also causes disturbances in sleep patterns.
The dreamlike activity of natives of the sign of the centaur will be intense and come with frequent interruptions during the night, so there is a chance of suffering episodes of chronic exhaustion during the day.
It is important at this time of the year for followers of Sagittarius to spend time on relaxation, recreation, and rest. In fact, with Chiron in the V House of the sign, fun moments will have a cathartic effect on you.
It is important to remember that Jupiter, the ruling planet of Sagittarius, will stay in retrograde under the influence of Scorpio, which regards improving emotional management so that you do not hinder your own well-being.
It should be noted that when it says management, it does not mean repressing or hiding feelings, but recognizing the reactions that different stimuli generate in your individual self, and thus using them to help you.
Your emotions are a part of you, not the other way around. In this sense, the presence of the asteroid Psyche in the XII House of Sagittarius, where Jupiter is also in retrograde, is a beneficial sign.
Psyche represents vulnerabilities, learning to trust, connecting with your inner world and using emotions constructively (not being used by your own emotions).
Located in the XII House of Sagittarius, under the influence of Scorpio and in company of Jupiter in retrograde, Psyche represents that moment when you drop heavy weights that you have been carrying in the past.
Suffering deceit and betrayal in one or several relationships is not an indication that you will always have relationships like that, what matters is that you can not live with fear and that whatever you focus your attention on will come to you.
By working on your confidence and self-worth, you will learn how to establish your own healthy limits and develop true understanding based on successes and failures, without these representing a total collapse.
---
You may also like:
---