Sagittarius Horoscope for March 2019
---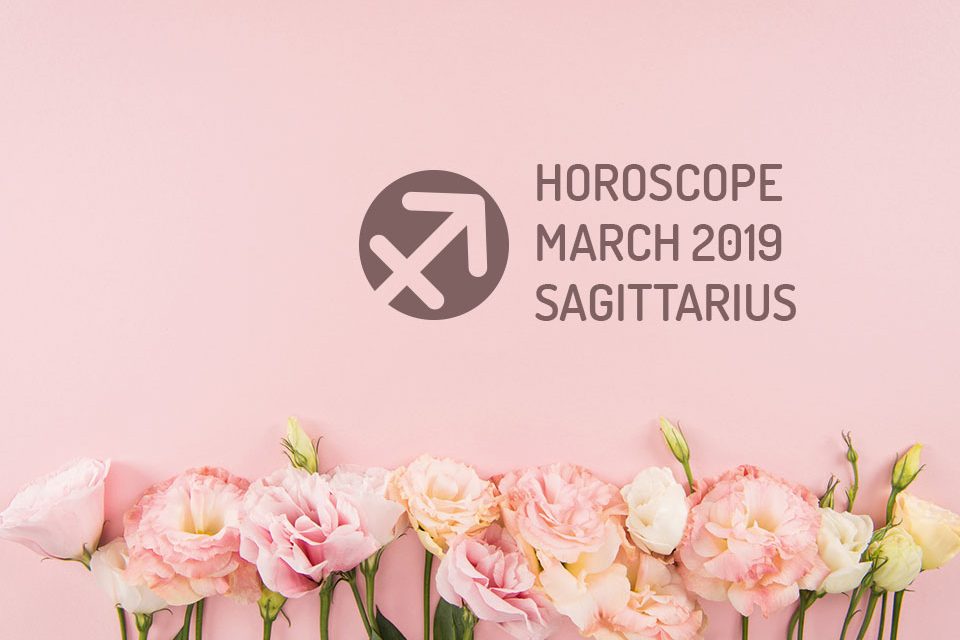 Here is your Sagittarius Horoscope for March 2019. Every month, you will find at WeMystic the astrological forecasts for your zodiac sign.
Sagittarius Horoscope for March: what to expect
---
Love and Relationships
The New Moon in Pisces of March 6 will touch the IV House of Sagittarius, signaling the beginning of a process of moving to another house, the reconnection with the roots and the recovery of the family ties.
Favorable conditions will not present themselves immediately, as indicated by the presence of Mercury retrograde in the same sector of the astral map, from 05 to 27 March; you will have to be patient and reflect on events before identifying the right direction.
The passage of Venus on House III of Sagittarius, from 01 to 25 March, will contribute in this sense, and will aim to promote balance in what is thought and what is felt, in addition to turning the focus towards what you consider important for you.
On the other hand, the entrance of the Sun in the House V of Sagittarius, on March 20, alludes to possibilities of romance, with someone of captivating personality. This planetary position also suggests the enjoyment of seduction in couples, and pride in the achievements of children.
However, remember that Chiron is also in House V of Sagittarius, so you will have to evaluate whether you are not using these situations to evade reality, or projecting past deficiencies on your loved ones.
Money and Career
Finances will remain stable for Sagittarius' sons and daughters during March 2019. As Pluto, Saturn and the South Node remain above House II of the Centaur; the work of consciousness continues to focus on cultivating personal value, and better financial management.
Since Pluto and Saturn are involved, it is assumed that this is not a quick process, since it is fundamental to dismantle the old structures, debts and beliefs in order to propitiate an efficient management of resources.
In the labor plane, the entry of Uranus in House VI of Sagittarius, on March 6, indicates significant changes in the professional plane, which may manifest as a new position or opportunity, transfer to another department, a promotion or acceptance of greater responsibility.
It is worth noting that Uranus will remain in House VI of Sagittarius until April 2026, so there is talk of an extended period devoted to these issues.
However, the presence of Mars in House VI of Sagittarius (until 30/03) may cause stress or anxiety in the face of change, or the desire for modifications to take place in the blink of an eye.
Everything has its time, and you must learn to respect it. While repetition of the routine can cause frustration, this is not the time to act impulsively. Consider devoting attention to hobbies or complementary activities that move your thoughts away from the work dynamic.
With the entry of the Sun in Sagittarius House V (20/03), March is an excellent season for developing personal projects, creatively using your talents or enjoying romance. However, given that Chiron is also in this location (House V), it is likely that before moving forward, you will need to reinforce your self-confidence.
Finally, the Full Moon in Libra on March 20, will affect the House XI of Sagittarius, which suggests changes in work teams, and distance from the usual social circle.
Let us not forget that Pallas is retrograding in the House XI of Sagittarius, so there may arise debates for organizational issues or differences of perception.
If you do not feel clear about it, do not worry because on April 19 the Double Full Moon will take place in Libra, an astrological event that is characterized to make conscious what is not evident.
Health
While Jupiter, regent planet of Sagittarius, remains in the sign of Sagittarius, conferring vitality and expansion to the natives, the entry of Uranus into House VI (06/03) will drive drastic lifestyle changes.
It is important to note that Uranus will remain in House VI of Sagittarius until April 2026, so we are talking about an extensive period dedicated to discovering what truly contributes to your well-being and balance.
Uranus in House VI of Sagittarius refers to the adoption of new food and exercise plans, but it is prudent that you seek the advice of professionals in the field, rather than trying to make adjustments on your own.
Let us remember that Mars continues in House VI of Sagittarius (until 30 March), and its presence, added to the Uranian influence, can provoke excesses in physical training or the implementation of restrictive or eccentric diets, in the interest of obtaining immediate results.
Keep in mind that it is a question of achieving integral wellbeing through a lifestyle that is sustainable over time, and it is therefore recommended to bet on progressive changes that do not make you feel pressured or restricted, since Uranus in House VI, favors the accumulation of stress and nervous tension.
This period is especially positive for the practice of meditation, prayer, relaxation techniques, outdoor walks and short surprise trips, to counteract the frustration that can be present if you feel trapped by routine.
One astrological transit that you must take into account is the entry of asteroid Psyche into House III of Sagittarius, an event that will take place on March 16, and alludes to the work of connecting what you feel with what you think, and assessing the vulnerability caused by critical or negative ideas.
Discover more about Sagittarius's character and personality traits >>
---
You may also like:
---