Sagittarius Horoscope for May 2021
---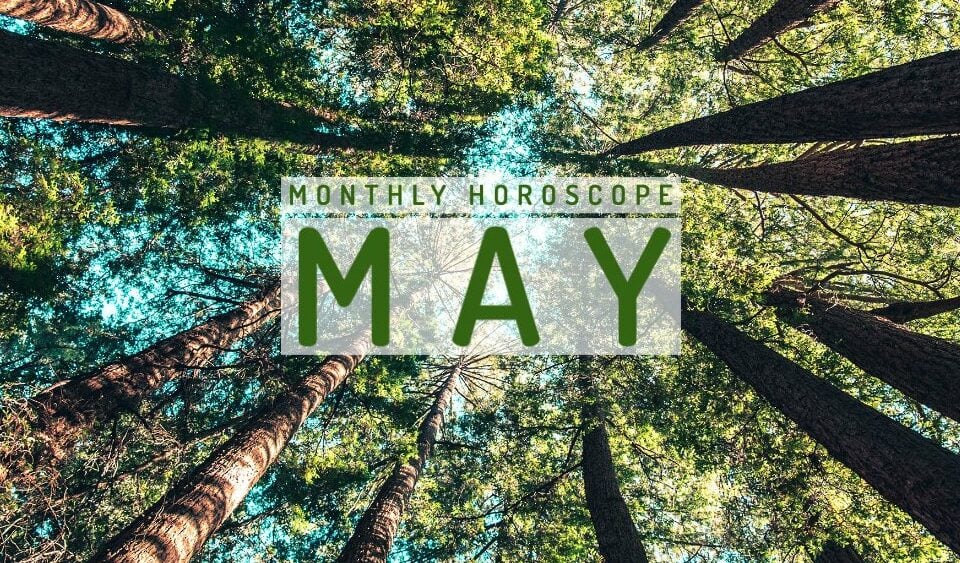 Here is your Sagittarius Horoscope for May 2021. Every month, you will find at WeMystic the astrological forecasts for your zodiac sign.
Sagittarius Horoscope for May: what to expect
---
Sagittarius Horoscope for May: Love

---

The entry of Mercury into House VII of Sagittarius (05/03), will promote the exchange of confidences with a partner or best friend; in addition to the visualization of common projects, in the future.

However, keep in mind that the planet of communication will retrograde in this location (House VII), from 05/29 to 06/22, so it will be necessary to analyze the plans in depth, and not make hasty decisions.

Mercury retrograde in House VII of Sagittarius can also result in disagreements, and inconveniences of a legal nature.

But as Venus and the Sun will also enter House VII of Sagittarius (on 05/08 and 05/20 respectively), it is possible to take advantage of this transit to redefine couple goals; terminate or restart a relationship; and talk about old grievances, out of respect (not resentment).

An astrological aspect that will reinforce this trend is the trine between Venus in House VII and Saturn in House III (05/19), which involves talking about new responsibilities and the future of the relationship.

Attention: Saturn will retrograde in House III of Sagittarius, on 05/23, so the topics discussed will be placed on the table again, repeatedly, before a final resolution. Saturn retrograde in House III encourages reconciliations with older siblings.

Likewise, the entry of Jupiter into House IV of Sagittarius (05/13), will highlight the importance of the family group of origin, by promoting celebrations and reunions with relatives, as well as removals, and real estate purchases.

The planet of expansion in your House IV will hold a square with the Sun in House VII (05/21), pointing to tensions between the spouse and the family group. If you decide to intervene, be honest with your observations and be prepared to listen with the same willingness.

Finally, the Great Trine of Water that will star in the Moon in House XII, Mars in House VIII, and Neptune in House IV (05/25), will be the perfect ally to leave old family grudges behind, and open up to new ones, with greater confidence.

Sagittarius Horoscope for May: Money

---

On May 2, Pluto retrograde in House II of Sagittarius will hold a trine with Venus in House VI, signaling a certain delay in receiving additional resources (bonuses, raises), received through your usual source of income.

However, the presence of Mars in House VIII of Sagittarius, alludes to the support of family and partner, in the face of conflicts or delicate (and temporary) economic situations.

In the workplace, the entry of the dwarf planet Ceres into House VI of the sign (05/08), speaks of a complete dedication to pending assignments, and fostering healthy interaction with colleagues and team leaders.

As the New Moon in Taurus on 05/11, will take place precisely in House VI of Sagittarius, it is possible that new colleagues will join the work group, and you will receive job offers in other areas.

Do not forget that the asteroid Vesta remains in your House X, so productive time must be balanced with recreational activities, and respect for hours of rest.

Finally, on May 23, Saturn will begin to retrograde in House III of Sagittarius, this transit favors the analysis of internal dialogue; but it can shake confidence in expressing one's ideas.

Sagittarius Horoscope for May: Health

---

The dwarf planet Ceres will enter House VI of Sagittarius, on 05/08, encouraging the practice of self-care, and supporting those loved ones who decide to transform their lifestyle.

This tendency will be reinforced with the New Moon in Taurus on 05/11, in the same VI House of Sagittarius, which points to the reinvention of routines, and the implementation of new habits (meditation, and others).

Keep in mind that the Sun will be passing through your House VI, until 05/20, favoring the processes of physical recovery, and the start of sports activities, individual or in groups.

On the other hand, the total eclipse of the Full Moon in Sagittarius on 05/26, invites us to be aware of the necessary risks; the transformation of limiting beliefs into a source of self-knowledge; and the value of self-pity.

Remember that the asteroid Juno is retrograding in the sign of Sagittarius, presenting an opportunity to commit to your true goals, ideals, and the state of well-being.
---