Sagittarius Horoscope for October 2018
---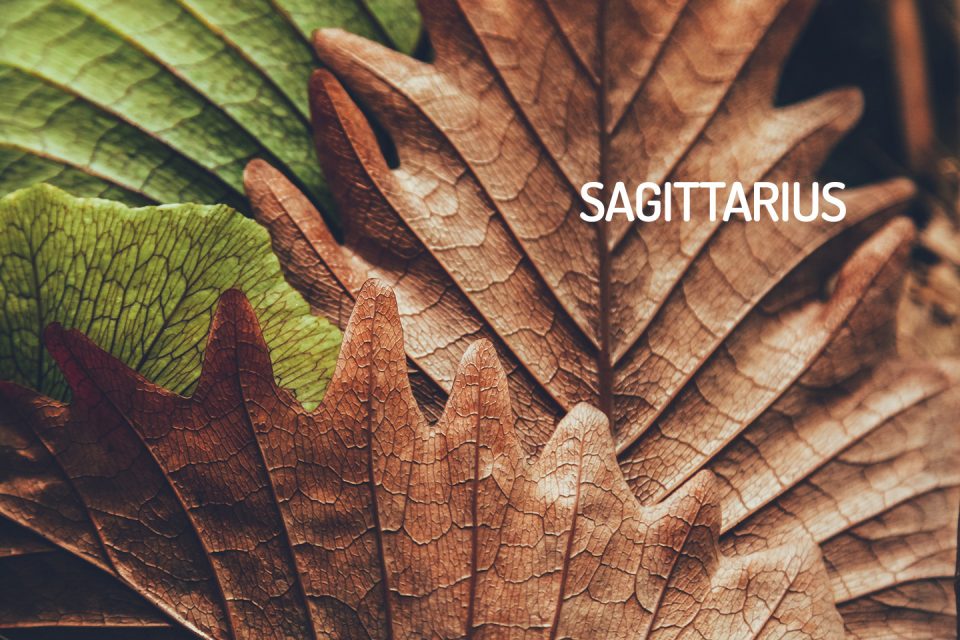 Here is your Sagittarius Horoscope for October 2018. Every month, you will find at WeMystic the astrological forecasts for your zodiac sign.
Sagittarius Horoscope for October: what to expect
---
Love and Relationships
In October, the entry of asteroid Psyche in Sagittarius (05/10) indicates that the natives of the centaur will be more interested in exploring their own vulnerability than getting involved in romantic flings.
It should be noted that the retrogradation of Venus in House XII of Sagittarius (also from 05/10), will bring up the management of self-esteem, the value given to the opinions of others, and the encounter with loves of the past.
In the same way, Juno will begin its phase of apparent retreat, directly in House VII of Sagittarius, from 11 to 23 October, which refers to the revision of the commitments assumed with the current couple.
Perhaps you feel that the loving connection has diminished, or that you do not receive all the help you were hoping for, in one way or another are topics to talk about in couple, and not to ruminate them in private (although that is the main trend, of this period).
I reiterate that, although there is a predisposition to move away from others and dedicate time to the exhaustive reflection of the present, the past and the future (which is not bad), it is convenient that you avoid the excesses and isolate yourself completely from your partner and your social circle.
Conversations with third parties (specifically your partner and close friends) will allow you to truly understand the facts (mercury in Sagittarius, from 31/10), removing any kind of bias that may cloud your judgment.
Money and Career
Finances will remain stable for the sons and daughters of Sagittarius. The presence of Saturn, Pluto, and Vesta in House II of the Centaur alludes to efficient resource management.
At this time of year, Sagittarians will be interested in setting economic goals for 2019.
Although it may seem premature to some, develop plans at this time of year, keep in mind that in November 2019, Jupiter will enter Sagittarius (sign of which is regent), so a stage of great evolutionary work is approaching for these natives.
The more prepared you are, the better you will be able to face the different situations (positive and contrasting) that will arise in the coming year. Nevertheless, it is convenient that you design a flexible planning, and not limited to specific deadlines or amounts, that restrict your freedom of movement.
In the workplace, Uranus continues to retrograde in House VI of Sagittarius, a particularly conflictive transit for those who are dissatisfied with the work they do or the colleagues around them.
t is important that you recognize that more than external factors (colleagues, boss, the profession itself), the reasons for your dissatisfaction are more a problem of substance than of form (Juno retrograde in House VI of Sagittarius, from 24/10, propitiates these reflections).
If you feel dissatisfied with what is happening around you, then you must define what you want to do and where you want to be, what would make you feel better. The people around you are not responsible for your happiness, only you are.
On the other hand, the presence of the Sun in the XI House of Sagittarius (until 22/10), where the dwarf planet Ceres is also located, and the New Moon will take place in Libra on October 8th, points to the positive influence of friends and teammates in decision-making, the development of creative projects, and the arrival of job opportunities.
n the same way, the presence of Palas in your Casa X, reminds you that if you really want to advance in your professional path, on your own or within an organization, you must organize your goals and objectives (if you do not know where you are going, you can end up anywhere).
For Sagittarius students, October is a good time to develop team activities, both academic and recreational. Likewise, planetary transits encourage participation in humanitarian causes or days.
Health
October will be a complicated month for the natives of Sagittarius, in terms of health. The presence of retrograde Uranus in House VI of the Centaur refers to episodes of stress, ailments associated with joints, allergies, and muscular injuries in the back area.
If the subject feels uncomfortable or dissatisfied with the work environment, he or she may become ill as a result of nervous imbalance, pretend to be ill or resign, so as not to have to return to his or her normal functions.
The influence of the planet of change will be reinforced by Juno's entry into the same site (House VI) of Sagittarius on October 24 as part of his apparent regression process.
Juno retrograde in House VI of Sagittarius points out (by contrast) the level of attention you pay to your body's needs (food, exercise, relaxation, medical care).
For example, an emotional crisis that warns of the great workload you have on your shoulders (learn to say no), a dental pain that ends in extraction, for not taking care of the symptoms in time, and so on.
It is worth mentioning that on the same 24th of October, the Full Moon will take place in Taurus, which will affect House VI of Sagittarius. As you will remember, the full moon alludes to the closing of cycles, or change of status.
October's Full Moon provides the opportunity to recognize patterns that threaten the integral well-being of the individual and to take the necessary actions to restore balance.
This line of conduct can involve everything from changes in diet to modifications in the home or work routine, starting an exercise plan, resuming old hobbies or finding new ones.
If you are considering a change of job, it is convenient that you wait for the entry of Mercury to Sagittarius (31/10), to evaluate the situation with a broader and organized criterion, minimizing the effects produced by retrograde Uranus.
Discover more about Sagittarius character and personality traits >>
---
You may also like:
---