Sagittarius Horoscope for September 2021
---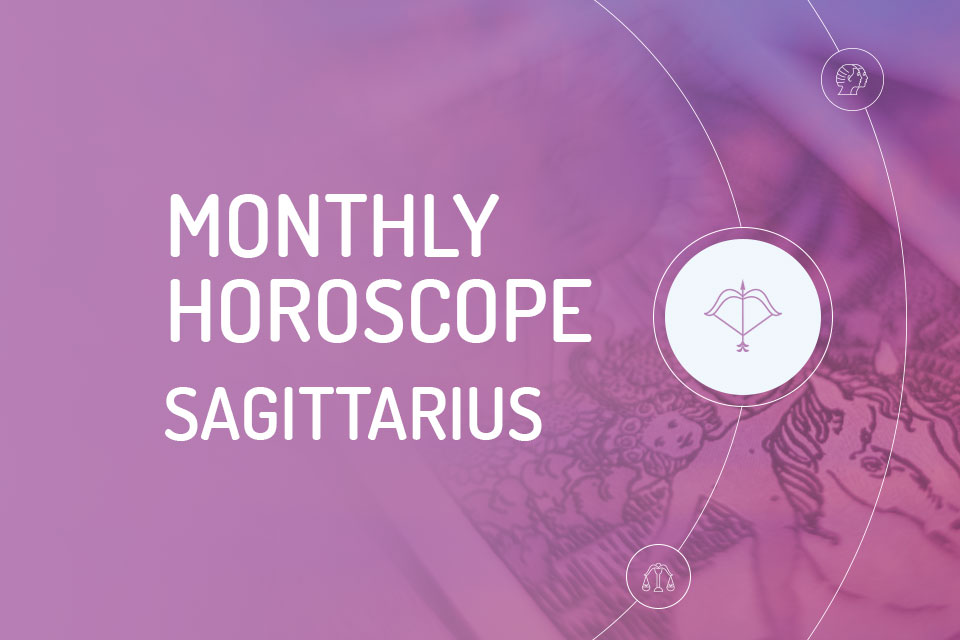 ---
Here is your Sagittarius Horoscope for September 2021. Every month, you will find at WeMystic the astrological forecasts for your zodiac sign.
Sagittarius Horoscope: what to expect
---

Sagittarius Horoscope: Love
You will most likely reunite with loved ones and dear ones from the past and can share life's outstanding memories. And the time will be right to celebrate achievements together!
The week begins full of vitality with the strength of Mars and Pluto renewing your energy and self-care. Communication is a bit cloudy due to Mercury's tension; dispersion and anxiety could get in the way. Avoid overeating. The ups and downs of emotional extremes can contribute to this. Some disappointments and frustrated expectations, may want to hold you hostage, but always use your optimism to see opportunities to be free of these bad feelings.
Your humanitarian and social character, in which altruism and generosity toward the underprivileged predominate, will be in evidence. Your ability to communicate will be on the rise in some phases of the month, especially in the second and third weeks.
Family moments should be cultivated during this phase, take the opportunity to take short trips and visit relatives.
When you can, in the last week, when you slow down, practice activities like meditation, in order to encourage introspection promoting well-being, rest, and good reading.

Sagittarius Horoscope: Money
An auspicious time for your career. Embrace change with conviction and confidence. Possible gains with risky investments. Mars and Pluto potentiate this phase.
Beginning of the month with vigor and vitality to start leveraging business with Venus and Jupiter in your favor. Great time for investments and unexpected gains (Mars and Pluto in harmony).
Get a little green cloth bag and put inside it cumaru seeds, three coins, a magnetite or magnet, three nutmegs, and a mixture of the following herbs: cedar leaves, money-in-pence, basil leaf. Tie the mouth of the bag with a green ribbon, mentalizing prosperity flooding your life.
On a Crescent Moon night, light a green candle and invoke the goddesses of abundance: Bona Dea, Fortuna, Lakshimi, or another of your devotion.
Expose the bag in the light of the Moon, asking her to increase your income as she rises in the sky. Repeat this ritual for three nights, until the Full Moon. Then keep the bag in your purse, never failing to thank the Moon and the goddess to whom you made the request.
The secret to a prosperous life: avoid waste, always use what is necessary. Take advantage of your confident phase, count on the help of expert people to make new investments, but make an assertive choice and be carefree. Saturn and Mars favorable for long-term investments.

Sagittarius Horoscope: Health
In the second week of September, many talents could come to the surface, and this will bring you a lot of self-confidence. Many who wanted to be where you are will make mean comments, pay no attention to that!
Empathy toward those who need it most. Your psychic faculties will be sharpened, ready to pick up anyone who needs help.
At the beginning of spring, slow down. Too much information will make you irritable and anxious. The scattered mood can contribute to this. This is not a good time to conduct business. Don't buy, sell, or close any kind of deal. The timing is unfavorable.
---