Scorpio Horoscope for June 2019
---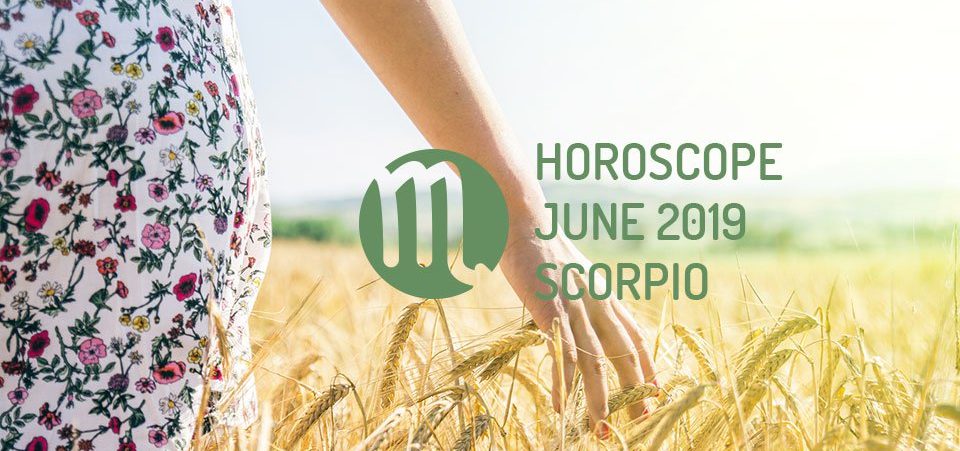 Here is your Scorpio Horoscope for June 2019. Every month, you will find at WeMystic the astrological forecasts for your zodiac sign.
Scorpio Horoscope for June: what to expect
---
Love and Relationships
Overall, June 2019 will be a positive period for Scorpio. The entry of the asteroid Vesta into House VII of the sign (09/06) refers to devotion to the companion.
Remember that Uranus is also in House VII of Scorpio, so the native may feel passionate about the other, but intending to implement changes in the dynamic of relationships, in order to receive the same as given.
As Venus will enter House VIII of the Scorpio on June 8, working on trust in a couple and overcoming old grudges will be an incentive for intimacy and shared enjoyment of sexuality.
For Scorpio singles, perhaps June 2019 will not be the best season for romance, due to the beginning of Neptune's retrogradation into House V of the sign, a planetary movement characterized by the idealization of the other, and the tendency to evade reality.
It should be noted that you can take advantage of this transit (Neptune retrograde in House V of Scorpio) to define what you really want from a relationship, and meditate on your ideas and creative projects (in conceptualization phase).
Finally, the entry of the asteroid Eros into the XII House of Scorpion (18/06) is translated as the reencounter with an old passion. It avoids confusing nostalgia with desire, love or need.
Money and Career
During June 2019, Jupiter remains retrograde in House II of Scorpio, which for the natives of the sign may imply some sense of restriction in terms of income level.
Keep in mind that this transit is about reflecting on how you manage your finances, finding new business alternatives, becoming aware of outstanding debts, and what your real needs are (to avoid superfluous expenses).
The New Moon in Gemini, which will take place on June 3 on House VIII of Scorpio, signals new investment opportunities, which come from the hand of family or partner.
The fact that Venus makes its entrance into this location (House VIII of Scorpio) on 08/06 suggests that you have the support of your loved ones to solve any economic crisis, and you can even ask them for advice on how to clean up your finances.
Important: the Full Moon in Sagittarius on 17/06 will happen on House II of Scorpio, so we talk about accepting that correctives should be applied in the management of available resources.
In the professional field, Chiron remains in House VI of Scorpio indicating an internal process to free oneself from the need for control, and limiting beliefs that restrict one's work expansion.
In this sense, the entry of asteroid Juno into House X of the stinger sign, places the focus on the creation of new professional objectives, such as the possibility of ascending within the corporate hierarchy, or boosting one's own entrepreneurship.
It is worth pointing out that Mercury will be traveling on the Scorpio's House IX, from June 4 to 25, indicating both the possibility of undertaking trips, as well as the possibility of entering into academic studies or updating, or participating in courses and congresses.
This tendency will be reinforced with the entrance of the Sun in the IX House of Scorpio (21/06), where the North Node is also located. This alignment speaks to us of an encounter or experience, which will produce a shift in your personal beliefs, motivating you to leave the comfort zone.
Later, when the planet of communication (Mercury) enters the House X of Scorpio (26/06), you will have before you a range of options, towards which you can direct your efforts, with the intention of expanding as a professional.
Note: transits over House IX of Scorpion will favor the academic performance of students, especially those who are pursuing a university degree, or postgraduate.
Health
With Chiron in House VI of Scorpio (until 2027), the natives of the sign go through a process of redefining their priorities in matters of health and work. There is a tendency to shed the need for control, and improve the relationship with one's own body (overcome complexes and traumas).
Chiron in House VI of Scorpio proposes the adoption of new habits of life (diet, exercises, routines), and to align the professional occupation with the true vocation of the individual.
It is possible that the approach to these issues constitutes a reason for crisis for the Scorpios, who may feel dissatisfied or frustrated. It is necessary to accept that, on many occasions, the best thing to do is to let go and not to sustain a situation that hurts.
Let's remember that Pluto, main regent of Scorpio, is retrograde in House III of the sign, suggesting a confrontation with old ideas, opinions, and limiting beliefs.
The desire to evolve is confronted with resistance to change, which can generate a feeling of oppression or boredom.
Although it is not the time to implement the new scheme (the retrogradation of a planet alludes to a period of reflection), it is positive that the native understands these obstacles (self-imposed) and designs a strategy that allows him to overcome them, thereby reaffirming his personal safety (retrograde Jupiter in House II of Scorpio).
It is worth noting that Pluto retrograde in House III of Scorpio may affect the reappearance of ailments that were thought to be overcome, particularly those related to the respiratory system, bones and genital organs.
As in June 2019, several planets will be transiting over the Scorpio's House IX; the possibility of making long-duration trips (personal or professional) will be opened.
If you leave your region of residence, don't forget to take the necessary sanitary and preventive measures (vaccination; preparation of first aid kit; replacement of prescribed medication doses; and protection against the possibility of sexual encounters).
Discover more about Scorpio's character and personality traits >>
---
You may also like:
---