Scorpio Horoscope for June 2020
---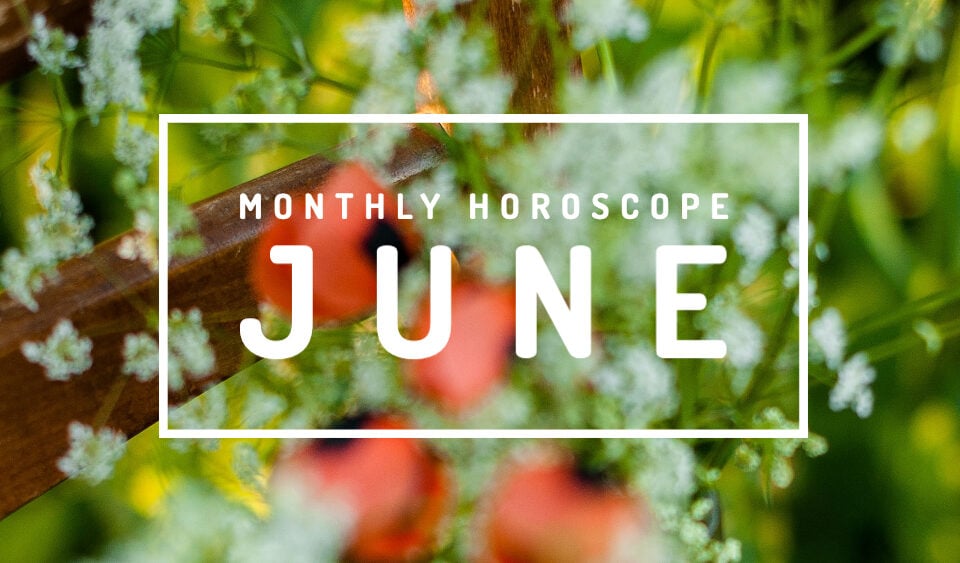 Here is your Scorpio Horoscope for June 2020. Every month, you will find at WeMystic the astrological forecasts for your zodiac sign.
Scorpio Horoscope for June: what to expect
---
Scorpio Horoscope for June: Love

---

The entry of Pallas retrograde into Scorpio's House III (06/02) can increase tension in relationships with siblings and people in the immediate environment (neighbors), motivated by misunderstandings or lack of organization.

Recall that both Pluto and Jupiter are in apparent backward movement in House III of this sign, so the native is facing an intense process of reviewing their communication systems, and the way they interact with the subjects around them.

On the other hand, the activation of the North Node in House VIII (06/04), speaks of placing personal power at the service of group initiatives, and developing relationships of trust.

The fact that the Venus Star Point in Gemini occurs precisely in the VIII House of Scorpio (06/03), will raise questions about how you restrict your personal expansion, shielding yourself from past situations and family (or partner) demands.

Keep in mind that Uranus is in House VII of Scorpio, so there is a strong tendency to reinvent closer relationships, in order to establish a new dynamic, giving greater weight to equity and independence of the parts.

The activation of the North Node in House VIII indicates that the South Node will move towards House II of Scorpio (06/04), which, from a psychological point of view, speaks of the search for true security, as a essential factor for your development.

As the penumbral eclipse of the Full Moon in Sagittarius on 06/06 will also take place over House II of Scorpio, it becomes imperative to recognize personal value, even in the face of obstacles and experiences of contrast (you are much more than what is at hand).

Another astrological aspect to consider, during June 2020, is the beginning of Neptune's retrogradation in House V of the sign of Scorpio, starting on 06/22.

On a professional level, this transit invites you to review your creative ideas and projects from a practical perspective; while, personally, it can lead to idealizing people and relationships that are just beginning, with the subsequent setbacks.

In your relationship with your children, Neptune retrograde in House V warns that it is necessary to see reality, and not fear it; since the first, the first alternative, will open the doors to conflict resolution.

Note: do not forget that Saturn is retrograde in your IV House, so the analysis of the elements of family discipline, and the evolution of them, is essential (do not tie yourself to the past).

Scorpio Horoscope for June: Money

---

The penumbral eclipse of the Full Moon in Sagittarius on 06/05 will touch House II of Scorpio, translating into possible delays in the delivery of resources, from loans, credits, financial aid, liquidations and salary adjustments.

The fact that, prior to the lunar eclipse, the South Node is moved to House II of the Scorpio (06/04), suggests that June 2020 is an auspicious period to study finances in depth, honor old debts, and implement a new management system.
 
Keep in mind that, if you want to make your dreams come true, it will be necessary to create the necessary structures for it, cultivate personal confidence, and let go of old beliefs.

When the South Node moves to a new sector of the astral map, the North Node also changes its position, being located at the opposite end of the axis, in this case House VIII of Scorpio.

With the North Node in House VIII of the sign (06/04), we talk about self-control, participation in family economic projects, and not filling emotional gaps with objects (material detachment).

In the workplace, the entry of Mars into the VI House of Scorpio (06/27) promotes a leadership position in the work environment, and the courage to expose plans and new initiatives.

However, the warrior planet in House VI of Scorpio can feed an aggressive and competitive attitude towards coworkers, which can lead to serious conflicts.

Remember that, on 06/02, Pallas retrograde will enter your House III, location where Pluto and Jupiter are, also in apparent backwardness, which will require an extra effort when organizing events, or that the others understand your point of view, without distorting.

On the other hand, the retrogradation of Mercury in the IX House of Scorpio, from 06/18 to 07/12, will pose some difficulties in international travel and removals processes, leaving the family home, publishing publications, launching web pages, inscriptions and document management.
 
This transit can be used to meditate on changes in academic life; boost personal growth; avoid arrogance or trying to impose your own ideas, at all costs.

Scorpio Horoscope for June: Health

---

On June 27, Mars will enter House VI of Scorpio, giving the natives of the sign greater physical vitality. The subject will feel won to participate in sports or recreational group activities, where they can channel their competitive spirit.

Although it is an especially favorable transit for those facing a recovery/therapy process, after surgery or prolonged convalescence; it is advisable to avoid excessive physical effort.

Pluto is retrograde under the influence of Capricorn, influencing the possibility of suffering wounds or bone injuries.

On the other hand, the presence of Juno in the XII House of Scorpio, motivates a renewed commitment to the spiritual/mystical, and humanitarian works, which capture the interest of the subject.
---