Scorpio Horoscope for May 2021
---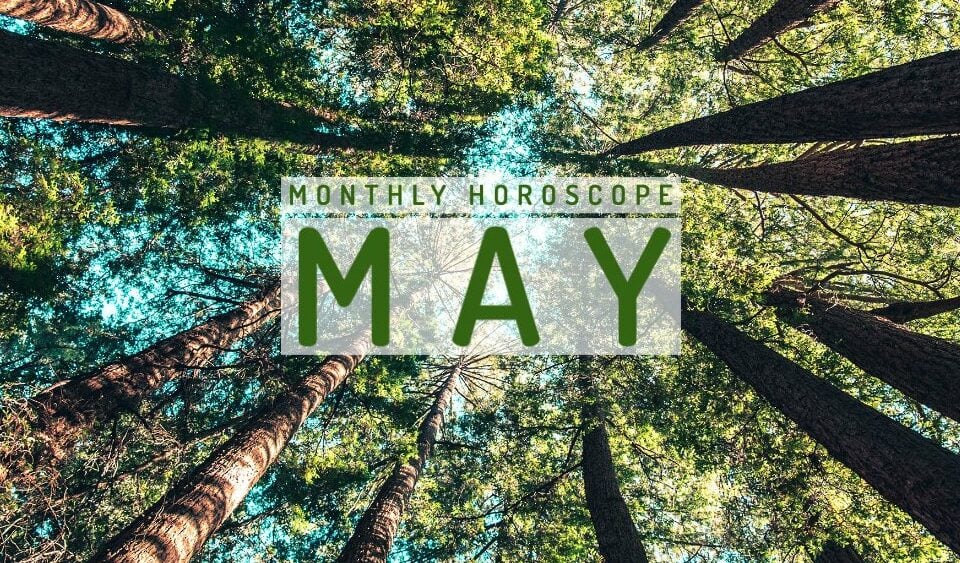 Here is your Scorpio Horoscope for May 2021. Every month, you will find at WeMystic the astrological forecasts for your zodiac sign.
Scorpio Horoscope for May: what to expect
---
Scorpio Horoscope for May: Love

---

On May 2, Pluto retrograde in House III of Scorpio will have a trine with Mercury in House VII, an astrological aspect that favors conversations as a couple (or with a best friend), about situations that deserve a response.

In the same way, the arrival of the dwarf planet Ceres to House VII of the sign of Scorpio (05/08), aims to acquire a greater awareness of what a relationship implies, shared responsibilities, and mutual support.

It is worth noting that on 05/03 Mercury will enter House VIII of Scorpio, encouraging the most intimate conversations (confidences, secrets, sexual taboos).

However, the planet of communication will retrograde in this location (House VIII), from 05/29 to 06/22, which can cause altercations and discussions, due to jealousy or mistrust.

As Venus and the Sun will make their entry into House VIII of Scorpio (on 05/08 and 20), if you want to overcome this obstacle, it is convenient to open up to an honest dialogue with the other, leaving aside cynicism and hurtful phrases.

On the other hand, the planet of desire (Venus) in House VIII will hold a trine with Saturn in House IV (05/19), inviting family resentments and other repressed feelings to work.

Do not forget that Saturn will retrograde in House IV of Scorpio, on 05/23, a transit that alludes to a certain coldness in the interaction with relatives, emotional deficiencies on the surface, and severe generational confrontations.

For the singles of the sign, the arrival of Jupiter to House V (05/13), where Neptune is also found, opens the door to a deep romantic attraction, for someone new.

Note: The New Moon in Taurus on 05/11 will happen in House VII of Scorpio, so new relationships could be formalized faster than expected.

Scorpio Horoscope for May: Money

---

The total eclipse of the Full Moon in Sagittarius on 05/26 will happen on House II of Scorpio, pointing to delays in the delivery of loans, credits, salary increases, and financial aid.

Take advantage of the lunar event to study your finances in depth, taking into account individual goals and those of the family group, especially if you share assets or hold shares in a common business.

Shared assets and finances will gain special interest, during May 2021, thanks to the arrival of Mercury to House VIII of the sign of Scorpio, on 05/03.

Mercury in House VIII talks about analyzing joint investment opportunities (with the goal of diversifying sources of income); placing insurance policies up to date, and the administration of banking instruments; and verify testamentary clauses.

However, keep in mind that these activities may take longer than expected, since the planet of communication will be retrograde in your House VIII, from 05/29 to 06/22.

Mercury retrograde in House VIII of Scorpio can feed suspicions in the interaction with family or partners, especially if there are previous (unresolved) problems, related to finances or mistrust.

It is possible to take advantage of this transit to openly talk about what makes you uncomfortable (with respect and tact), and take time to design a payment strategy that allows you to pay off old debts in the short term.

As Venus and the Sun will also arrive at House VIII of the sign of Scorpio (on 05/08 and 20 respectively), the association or family group will be in a position to receive unexpected resources (use them wisely).

In the workplace, the arrival of Jupiter to the V House of Scorpio (05/13), refers to a powerful creative impulse, which you can channel both in professional projects, and in promoting your skills and talents.

Remember that Neptune is also in your V House, which implies a higher vision of your initiatives and personal goals, as well as great inspiration, (a good time to develop works of an artistic nature).

The square between Jupiter in House V of Scorpio and the Sun in House VIII (05/21), indicates that your new ideas may not be well received by partners or relatives; however, it will be the decisive moment to focus on what you really want for yourself.

An astrological aspect of relevance, during May 2021, will be the Great Trine of Water that will star the Moon in House I of Scorpio, Mars in House IX, and Neptune in House V (05/25).

This planetary configuration reinforces the trend initiated by the square Jupiter – Sun on 05/21, prompting the native to overcome limiting beliefs, and trust in their own potential to grow.

Scorpio Horoscope for May: Health

---

The total eclipse of the Full Moon in Sagittarius, which will take place on 05/26, will touch House II of Scorpio, placing the focus on those factors that generate insecurity in the native, and threaten his self-esteem.

Do not forget that the asteroid Juno is retrograde in this sector of the astral map (House II), so it is advisable to reflect on the level of commitment you have with yourself, and your personal goals.

In this sense, the presence of Chiron in House VI, reminds the sons and daughters of the sign of Scorpio that, just as you take care of others, you must take care of yourself and your needs.
---