Scorpio Horoscope for May 2018
---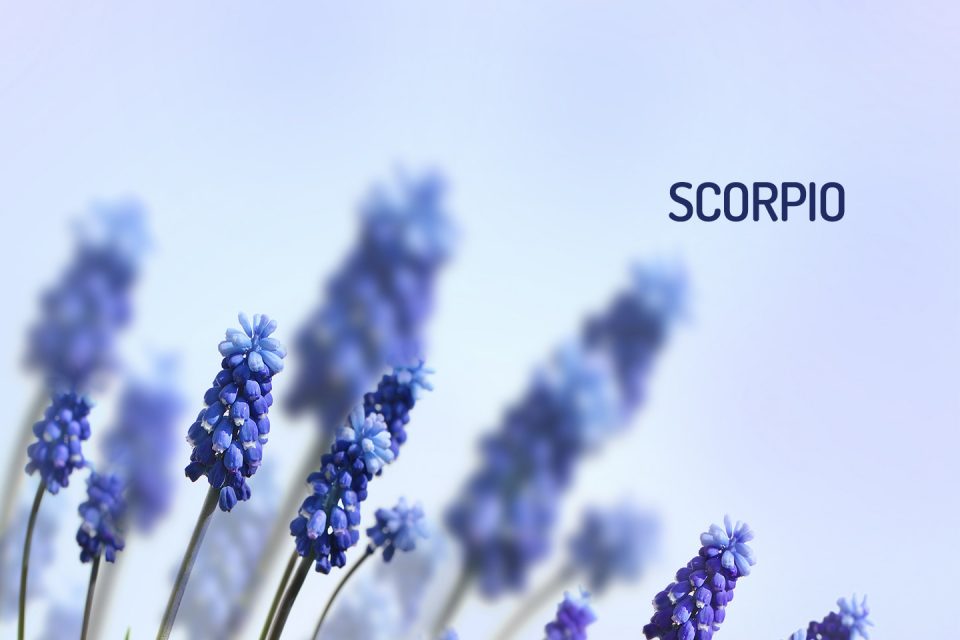 Here is your Scorpio Horoscope for May 2018. Every month, you will find at WeMystic the astrological forecasts for your zodiac sign.
Scorpio Horoscope for May: what to expect
---
Love and relationships
In the month of May, the sons and daughters of Scorpio will experience certain difficulties in communicating with people in their immediate surroundings (relatives, neighbors), due to the retrogradation of Pluto and Saturn in the III House of the sign, which will be added to the asteroid Vesta also in apparent retrograde starting on 05/08.
Before being reactive with the answers you provide to third parties, it is recommended that you take advantage of the presence of the retrograde to analyze your internal dialogue (what you say to yourself) and the influence it has on your relationship with others.
Likewise, it is necessary to review the mental plane to discard negative thoughts, such as believing that others only expect the worst from you or that everyone is counting on your failure.
There are people who will support you in any circumstance (friends, family, colleagues), and you should be aware that this is worth much more than the few individuals who may (or may not) be against you.
At home, relationships with your family may be charged with a certain aggressiveness, since Mars will enter the IV House of the scorpion, starting on May 16th.
However, it is important to keep in mind that Scorpios know perfectly well how to handle the Martian energies, so, instead of starting to retaliate, they will take charge of placing everything in its place.
The warrior planet will be a great source of vitality and enthusiasm for those Scorpios who wish to organize their house (general and specific cleanings) and undertake remodeling (on their own or with third parties).
With respect to love, May is projected as a positive month for relationships, as long as singles overcome their fear of losing independence in the face of commitment.
There is a possibility of intense romances in the workplace (Eros in the VI House of Scorpio, beginning 05/24), which you must handle with exceptional tact, if you do not want them to influence your performance.
For the couples of the sign and those who are engaged, the entry of Uranus into the VII House of Scorpion (05/15), will redefine the dynamics of your relationship and any concepts associated with it. Do not neglect your personal power in managing your emotions.
Money and career
According to the available alignments, finances will not be an issue of concern for Scorpio natives, who will receive considerable financial support from their life partner and close relatives during the month of May.
However, many Scorpios will consider the idea of changing their occupation or professional environment, in search of a better source of income, which will allow them to regain control of their financial situation.
Before taking this decisive step it is advisable that you analyze the possibility of carrying out complementary activities such as monetizing a hobby, offering advice or getting involved in teaching.
In fact, Venus and the asteroid Palas will enter the IX House of Scorpion on May 19th and 21st, benefiting actions related to teaching, mentoring, learning and contacts abroad.
On the other hand, Juno and Quirón will remain in the VI House of the sign, which indicates that there are lessons to be learned in your current work environment, and that you must commit to that process.
The entrance of the asteroid Eros in this location (VI House of Scorpio), starting on May 24th, will help to separate what you are passionate about from what you dislike within the professional routine. Significant changes are coming.
For those who work with a partner (with a friend or significant other), it is convenient to keep in mind that Uranus will enter the VII House of Scorpion on May 15th.
On this date (05/15) the New Moon will also appear, at the same location (VII House of Scorpio), which indicates the reinvention of work dynamics and common initiatives.
While the passage of several planets in this area of the astral map, during the period of April – May, brought positive results; what is important now is creating a true commitment, one that drives the search for new goals.
Ceres remains in the X House of Scorpio, for which you should continue working hard to project a reliable professional image, and one with a good disposition for team work.
In May, it is essential to cultivate your network of contacts, through participation in conventions and exhibitions related to your professional field. If you feel stuck, it is a good time to contact a mentor, advisor or business coach.
For those students with a Scorpio sign, May is projected as a season of academic achievement and intense social life. Try not to neglect your goals for the charms of love.
Health
Pluto, the ruling planet of Scorpio, will remain in retrograde in the III House of the sign, so it is important to be alert for the appearance of skin rashes, wounds or anomalous moles, as well as ailments linked to the respiratory system (asthma, allergies, colds).
Any unusual symptom should be consulted with a trusted medical specialist. Do not wait until the last minute to communicate your concerns to a health professional, as minor conditions can evolve into something more serious in a short time.
It is essential that, during the month of May, you respect the rest times (especially the nights), otherwise you may suffer episodes of stress, nervousness and chronic exhaustion.
Receiving relaxing massages or practicing meditation exercises will positively impact your mood. Likewise, consultations with sex therapists and sexologists are a good idea, thanks to the entry of Eros (asteroid of desire and eroticism) in the VI House of Scorpion (05/24).
In general terms, the health of the Scorpion natives will remain stable, but they should remain alert to the aforementioned signs and symptoms. Do not neglect hydration levels.
---
You may also like:
---