Scorpio Horoscope for November 2018
---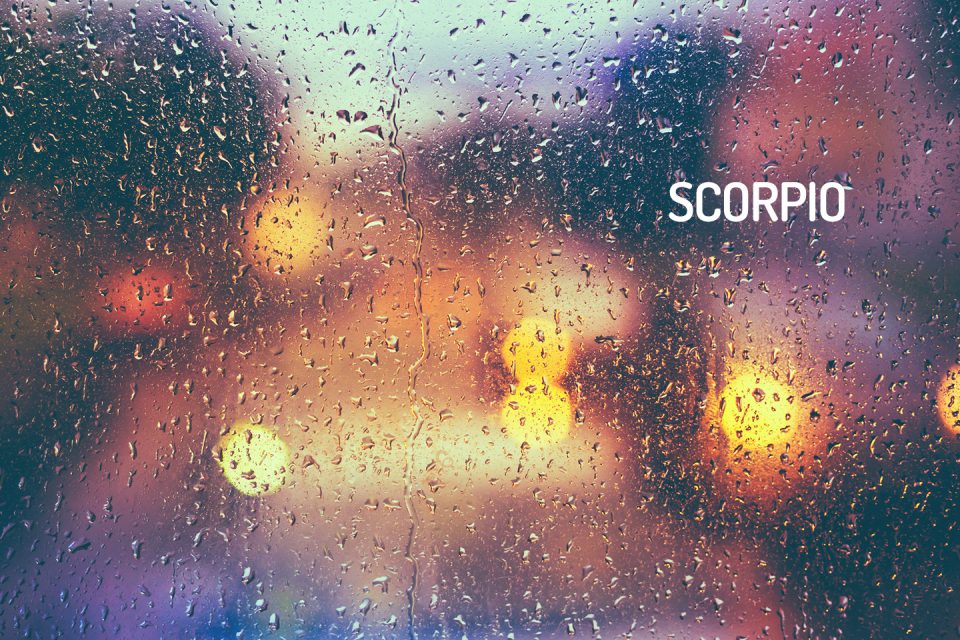 Here is your Scorpio Horoscope for November 2018. Every month, you will find at WeMystic the astrological forecasts for your zodiac sign.
Scorpio Horoscope for November: what to expect
---
Love and Relationships
Retrograde Venus in House XII of Libra, during the first fortnight of November, is an unequivocal sign of the appearance of old loves, or the repetition of situations that you thought you had overcome.
This stellar transit is aligned with Juno, which is also in its apparent retreat phase, but in House VII of Scorpio, raising questions about the reasons that drive you to maintain relationships, or why you attract a certain type of person.
It is worth noting that on November 7, the New Moon will be produced in Scorpio, marking an excellent opportunity to reinvent yourself, practice introspection and self-knowledge.
The lunar event will precede the entry of Jupiter and the Sun into House II of Scorpio (November 8th and 22nd, respectively), which represents an important change in your scale of values, and the way you show love.
The Sun and Jupiter in House II can lead you to unthinking expenses as a mechanism for not paying attention to what happens inside you, so it is crucial that you keep in mind that your personal value resides in the inner, and not in material objects (the outer).
Money and Career
During November 2018, the finances of the natives of Scorpio will receive a great positive boost, thanks to the entry of Jupiter and the Sun in the House II of the sign (on the 8th and 22nd of November, respectively).
Jupiter in House II of Scorpio provides a high volume of revenue, and good vision for business, especially those involving transactions of purchase and sale, acquisition of real estate and international customers.
For its part, the Sun on the same site (House II of Scorpio) points to an individual able to manage their resources efficiently and obtain the greatest possible benefit from them.
Both Jupiter and the Sun in House II of Scorpio speak of new sources of income (salary increases, new employment, business or entrepreneurship), but they also allude to unrestrained generosity, which in low vibrations acquire squandering characteristics.
In this sense, if you decide to make unscheduled purchases or that require a large investment, it is recommended to avoid the superfluous and opt for goods or products that have a long useful life.
Let us not forget that Mercury will retrograde, from 16 November, in the same sector of the astral map (House II of Scorpio), so it is possible that you will regret impulse purchases.
Another effect that we can attribute to Mercury retrograde in House II of Scorpio is the tendency to rely on money that you don't yet have, and to get involved in commitments that are difficult to honor.
Beyond having consciousness of deserving and positive thinking, you must have consciousness of your financial state, and attend first to the unavoidable (house, insurance, vehicle, services, food, savings), before the superfluous.
On the other hand, the Full Moon in Gemini on November 23 will touch House VIII of Scorpio, referring to family businesses or associations that must move to the next level, or could stagnate.
In the professional realm, the entry of retrograde Uranus into Scorpio House VI can generate tensions in the work area, ups and downs in the interaction with partner, and the need to break with the established routine.
Attend to your feeling of discomfort and analyze its true causes. Driving change is worthwhile, as long as you are sure of your motives, and it is not simply a matter of whim or boredom.
The activation of the North Node in House IX of Scorpio on 15/11 invites you to share your ideas and experiences, not only with the people around you, but with wider circles.
You can feel the call to give classes, participate in workshops or congresses, and even travel to collect new experiences. For Scorpio students, this stellar event will shake them up to see if they are really following their true purpose.
As the North Node is located in House IX of Scorpio, the South Node will move on to House III (15/11), inviting you to leave behind obsolete mental programming, and the fear of exposing your initiatives (watch out, it is also a warning against gossip, and toxic internal dialogue).
Health
On November 6, retrograde Uranus will enter House VI of Scorpio, a planetary position that can cause nervous disorders or injuries to the feet, ankles and head.
However, this transit can take a positive turn if we use it to observe what causes us resistance (at work and at home), and the situations that are triggers of psychosomatic ailments.
Uranus is known as the planet of change, and in its apparent regression phase it shows how much we cling to established structures, and the fears that hinder any transformation.
Likewise, retrograde Uranus in Scorpio House VI can cause drastic and unforeseen changes at home or at work.
Let us remember that, on this occasion, the celestial body is under the influence of Aries during his passage through House VI of Scorpio, so there is a tendency to put personal desires before obligations or responsibilities.
Another aspect to bear in mind during this period of the year is the presence of retrograde Venus in the 12th House of Scorpio (until 15/11).
This stellar transit is favorable for receiving psychological therapy, and working on issues such as self-esteem, old emotional wounds, and negative patterns associated with relationships.
Avoid aesthetic interventions or image changes. You may be tempted to "go back to the way you were," but remember that times are passing and you are a completely different person now, always seeking to be the best version of yourself.
Discover more about Scorpio character and personality traits >>
---
You may also like:
---