Scorpio Horoscope for October 2018
---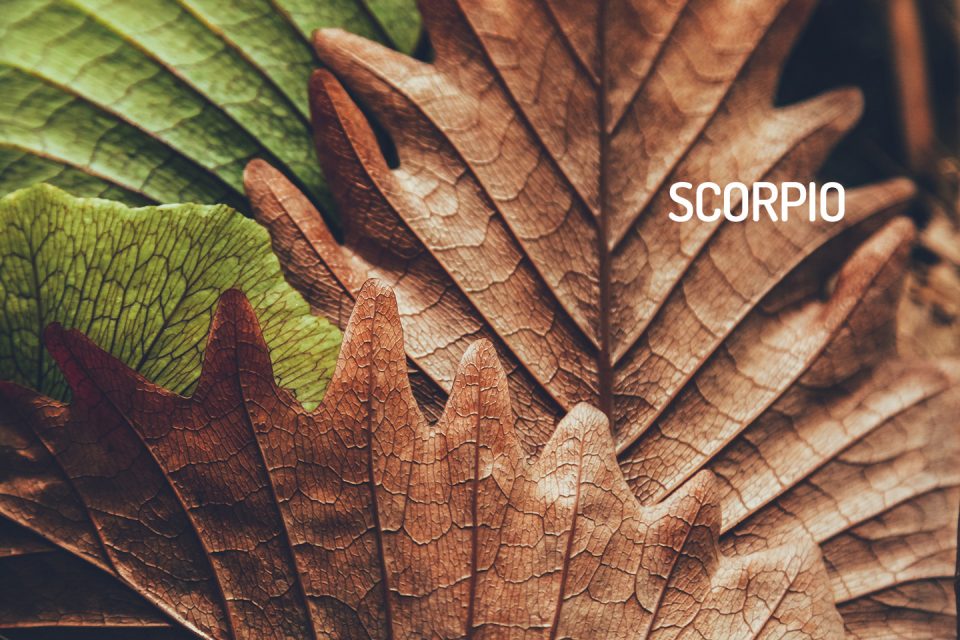 Here is your Scorpio Horoscope for October 2018. Every month, you will find at WeMystic the astrological forecasts for your zodiac sign.
Scorpio Horoscope for October: what to expect
---
Love and Relationships
October will be a hectic month for Scorpion natives, on the sentimental plane. With the retrogradation of Venus in your sign, from October 5th to October 30th, the focus will be on managing emotions, self-esteem, and managing personal power.
When the planet of desire enters your House XII (31/10), still in the phase of apparent retreat, it will bring with it issues to be resolved such as old loves and repetitive situations.
It is worth mentioning that Uranus is retreating in House VII of Scorpion, where Juno will enter also retrograde, on the 24th, and in addition to producing the Full Moon, also on the 24th/10.
We speak of the possibility of ruptures in couples, but more profoundly of the revision of the commitments assumed by both parties, which can lead to the reinvention of the common dynamic (or a separation).
The singles of the sign will have to be especially careful before the opportunities of romance because, with Neptune and Chiron retrograde in the House V, one tends to idealize excessively the other or to use it to compensate certain emotional vacuums.
It is recommended to use this period of the year to work on the relationship you have with yourself because you cannot give what you lack, or what you are not able to provide for yourself.
Money and Career
Asteroid Psyche will enter House II of Scorpio on October 5, talks about studying what makes you feel vulnerable and insecure in financial terms (income level, work or residence status, pending accounts, family obligations).
It is worth noting that Psyche not only promotes the analysis of the economic side (and its different aspects) but also proposes new and interesting lines of action, such as: finding new sources of income, preparing academically to climb positions or open your own business and consider international markets (expansion).
This trend will be reinforced by the entry of Mercury into House II of Scorpio (31/10), and the beginning of Juno's retrogradation into House VIII of the sign, from 11 to 23 October.
Mercury in House II of Scorpion points to increased commercial activities (buy- sell), transactions associated with the real estate market, and diversification of sources of income (including what was previously considered a mere hobby).
On the other hand, Juno's retrogradation in House VIII refers to responsibilities linked to assets, businesses or family pantries, which are making a dent in your
state of mind. Perhaps you are burdened with more obligations than you are entitled to, or you allow third parties to impose situations that you do not like or block your plans.
It is not a question of starting a general strike, but of learning to establish healthy limits, because it is these that indicate to others (and to yourself) how much you value yourself (one of the main lessons that will bring you the retrogradation of Venus in Scorpio, from day 05).
In the work plan, October is projected as a quiet period, which will be appreciated, since the retrogradation of Neptune and Chiron in House V of Scorpion may cause creative blockages or proliferation of ideas that do not correspond to the reality of ongoing projects.
In this sense, the presence of asteroid Palas in the Scorpion's House XI marks the success of group work or work with massive impact. It also encourages you to take into account the strategic opinions of your closest collaborators and friends when making professional decisions.
For Scorpio students, October is seen as a good time for research, requiring attention and analysis, especially those developed in groups.
Health
On October 5, the retrogradation of Venus in Scorpio will begin, which for the natives of the sign can translate into ailments associated with the urinary system and genital organs.
In general, the physical condition of the sons and daughters of the Scorpion will remain stable during this period of the year. However, it is advisable to pay attention to the possible appearance of anomalous symptoms.
It is also recommended to take precautions when having sexual intercourse (use of contraceptive and protective methods). Do not forget the correct hydration of the body and hygiene of the intimate area.
In case of any sign or symptom that generates concern, do not hesitate to consult a trusted medical specialist. Actions taken on time will have satisfactory results.
The central axis of the retrogradation of Venus in Scorpio points more to the psychological-emotional plane than to the physical one. It is a propitious time to work on inner healing.
Issues such as building self-esteem and healthy (and positive) life beliefs will be on the agenda, as will the study and imposition of healthy limits (a must if you want to strengthen your personal worth).
Keep in mind that, particularly for Scorpio, healthy limits involve not only work colleagues, people from your community or environment, but also the couple and relatives (especially parents and children).
The fact that Venus abandons your sign and enters House XII of the Scorpion on October 31 does not mean that the pressure on these matters will diminish; on the contrary, it may intensify.
Let's remember that on October 26 there will be the Venus Star Point (conjunction Sun-Venus), an astrological event that drives to reveal the true desires of the soul.
As on this occasion, the event will occur with Venus in your sign, and in the process of apparent retreat, it emphasizes introspection, in recognizing what you truly want for yourself (not what is best for others).
On the other hand, the entry of retrograde Venus into House XII of Scorpio (31/10) speaks of the recapitulation of old emotional wounds: you will be presented with the opportunity to free yourself from the past or continue to keep grief in your heart.
October is a good time to attend psychological therapy sessions (group or individual), especially with the entry of asteroid Psyche into your House II (05/10), which will lead you to explore new ways of nurturing self-love.
Discover more about Scorpio character and personality traits >>
---
You may also like:
---