Scorpio Horoscope for September 2021
---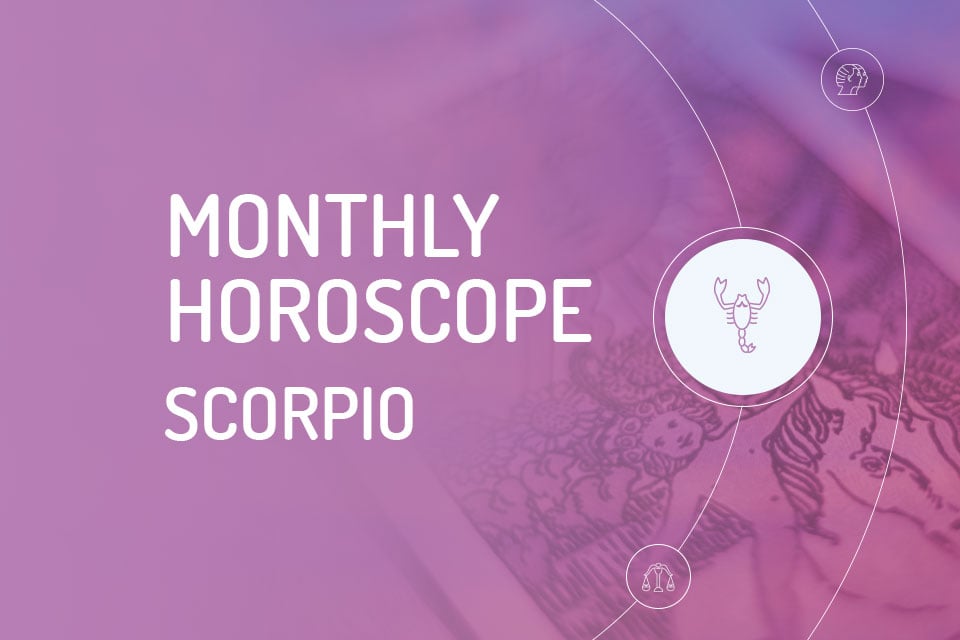 ---
Here is your Scorpio Horoscope for September 2021. Every month, you will find at WeMystic the astrological forecasts for your zodiac sign.
Scorpio Horoscope: what to expect
---

Scorpio Horoscope: Love
It is important to be patient in relationships. Patience is also a virtue that will come in handy now. Mercury will be in tension in the sky in the first week, messing up your priorities. Don't let your sense of urgency fade. Decide what is a priority, pay attention to details.
Take the opportunity to accept pampering, to have fun, to accept an unexpected coffee, without too much to expect. Live the light moments that the week will provide. Don't think about the serious attitudes you will need to take while you are relieving your tension.
Explore your senses. Little by little your mind will adjust to your body, which is relaxed and ready to dedicate itself to your career, work, and other tasks. Even in the first week you may be surprised at your ability to overcome everyday challenges and inspire others to achieve their goals.
Take a day to take care of your family, go out, have fun, and provide moments together.
In the middle of the month, life together will be enjoyable as the atmosphere of complicity is favored. Listening to music, dancing, dinner, intimate moments, and activities together will be warm and involving.
Accept criticism at times. Be light-hearted, consider opinions and accept what comes from reliable people if you feel you need to tone things down.

Scorpio Horoscope: Money
The beginning of the month will already be marked with great aspects in the planetary sky, like Mars and Pluto, causing full harmony, bringing vital and renewed energy to all kinds of undertakings. A great moment for financial investments or unexpected gains.
Your efficiency and practicality will be on the rise in this first week of September, which is very good for you, because it increases pleasure and productivity in your work. New paths will open up for you, but you need to listen to your intuition. Proceed with confidence!
It will be very good to listen to feedbacks and receive support in the work environment. It will reflect on your performance and efficiency. By taking on more responsibility, you can see your full potential unfold. This cycle favors communication, an agile spirit to make quick decisions that are important for you or your family. Flexibility and being more assertive will make all the difference now.

Scorpio Horoscope: Health
The channel of learning and communication will be activated, ready to be irrigated with new ideas and incredible opportunities. Keep your radar up. It will be a great time to spread your work, write, attend lectures or seminars, research, sing, dance, and take care of your image. Inspiring ideas will be pumping through your mind, ready to be used!
Content is important, but life wisdom is just as valuable. When you use it at the right time, based on the experiences you have already had, it becomes a personal and non-transferable wealth!
Your psychic and emotional sensitivity will be sharper. You may be requested by someone who needs your help or empathy.
At the end of the month Saturn and Mars are in harmony in the planetary sky. This can indicate success in real estate deals that are long-term investments.
Remember to slow down for introspection, promoting well-being and cultivating productive conversations with trusted friends.
---