Taurus Horoscope for July 2019
---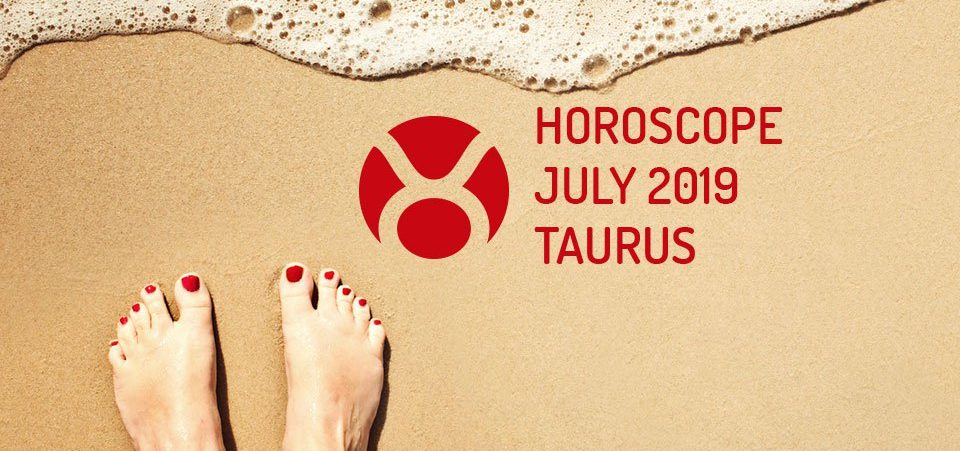 Here is your Taurus Horoscope for July 2019. Every month, you will find at WeMystic the astrological forecasts for your zodiac sign.
Taurus Horoscope for July: what to expect
---
Love and Relationships
July 2019 will be a peaceful season for the natives of Taurus, in sentimental matters. While the presence of Eros in the House VI may encourage some attraction for a co-worker (in the case of singles), the subject will be more interested in practicing self-care than in initiating a romance during this stage of their life.
On the other hand, although Jupiter continues to retrograde in House VIII of Taurus, the beginning of the direct phase of the dwarf planet Ceres in this location (House VIII), on 17/07, recalls the importance of nurturing emotional ties with people close to your heart (couple, family).
It is worth noting that the entry of Mars in House IV of Taurus (01/07) will encourage the native's need for reforms (or moving) in the home, both structural and metaphorical (dealing with family relationships).
However, this process will be contained by the retrogradation of Mercury in House IV of Taurus, from 07th to 18th of July. Before falling into frustration, because your plans do not follow the outlined timetable, keep in mind that this is a temporary pause, which you should take advantage of to review your objectives.
Once the planet of communication leaves House IV of the Bull (18/07), the Sun and Venus will enter this location (on 22 and 27 July, respectively), favoring the development of your vision.
Additionally, on July 31st will take place the Purple Moon in Leo, which will touch precisely the House IV of Taurus, marking a new perspective in family relations, and the possibility of a profitable business in real estate.
Money and Career
Finances will remain stable for Taurus' sons and daughters during July 2019. Although Jupiter continues to retrograde in House VIII of the sign (until 11/08), the dwarf planet Ceres will begin its direct phase in the same location (House VIII) on the 17th.
Ceres will emphasize the agreements reached (with partner, couple or family) on the common objectives of economic expansion that, although not yet ready to be implemented, have structure and a defined direction.
On the working level, the presence of asteroids Eros and Pallas in House VI of Taurus, aim to adjust schedules in order to free time for rest, and the development of personal projects (professional or not).
The Total Sun on Cancer Eclipse of July 2nd will impact the House III of Taurus, translating into recognition for presentation or publication, interest in training opportunities (short courses), and trips to nearby sites that stimulate creativity.
The passage of Venus over House III of Taurus, from July 3 to 26, will reinforce this trend and will benefit the activities aimed at expanding your online network of contacts (internet) and offline (community, friends, colleagues).
However, let us remember that Mercury will retrograde on this location (House III of Taurus), from 19 to 30 July (the 31/07 will begin its direct phase), so it is advisable to avoid revealing too much of your plans in casual conversations.
It is also advisable to prepare for possible minor contingencies in travel or transfers (have the insurance up to date, and attention numbers noted in more than one place), review the details of material to publish (or present) and, if possible, have more than one copy of papers and reports.
Another astrological aspect to consider during July 2019 will be the partial Eclipse of Full Moon in Capricorn of 16/07, which will play in House IX of Taurus, sector where the South Node, retrograde Pluto and Saturn are located.
Retrograde Pluto and Saturn in House IX of Taurus are carrying out a work of introspection and revision of beliefs, which will be reinforced by the eclipse. With this alignment, academic procedures and courses will come to an end, as will the procedures for the renewal of permits (visas, residency, licenses).
You may receive recognition for old published work, but keep in mind that you cannot advance (grow) if you do not recognize your responsibilities, set healthy limits (to others and to yourself), and recognize the source of your personal power.
Health
The presence of Eros in House VI of Taurus indicates a predilection for those routines of self-care that provoke pleasure and propitiate rest, such as relaxing massages.
The native will feel the need to experience facial and body treatments, which bring a feeling of pampering and attention, either from the hand of specialists (aesthetics, spa), or provided by themselves.
The fact that asteroid Pallas is also kept in House VI of Taurus indicates that, despite the tendency towards hedonism, the native is aware of their responsibilities.
The planning of work schedules takes on a new importance, because the subject is interested in devoting time to rest and disconnection, as well as a good number of personal projects, which await for their launch.
Another astrological aspect to consider during July 2019 is the beginning of the retrograde phase of Chiron in House XII of Taurus, an event that will be in force from July 8 to December 11 (2019).
Retrograde Chiron in Taurus House XII talks about settling accounts with the past, identifying ego traps that have become repetitive patterns of action, and working consciousness through therapy, psychological or spiritual sessions.
Important: The partial Full Moon Eclipse in Capricorn on July 16 will touch House IX of Taurus, suggesting a spiritual awakening, motivated to meet with guide or guru, or assimilation of their ancient teachings.
Let us remember that Chiron's retrogradation will take place under the influence of Aries, which constitutes a clear reference to the rediscovery of one's own identity (releasing the masks with which you have identified or hidden up to now).
This astrological configuration is reinforced by Uranus in Taurus, which drives changes in the native's way of being and acting. Although it is a slow process, with a high level of resistance, being aware of the need for it will push you to go beyond what you imagined.
Discover more about Taurus' character and personality traits >>
---
You may also like:
---