Taurus Horoscope for June 2019
---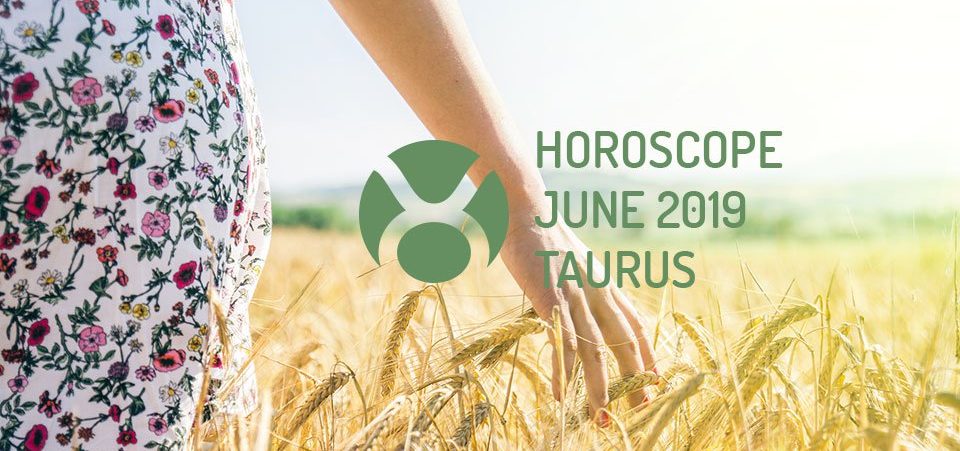 Here is your Taurus Horoscope for June 2019. Every month, you will find at WeMystic the astrological forecasts for your zodiac sign.
Taurus Horoscope for June: what to expect
---
Love and Relationships
Sentimentally, June 2019 will be a quiet season for the Taurus natives. The asteroid Eros will be positioned in House V of the bull, until 17/06, which translates into the enjoyment of romantic pleasure with the life companion, or a new interest in love.
However, keep in mind that Jupiter continues to retrograde in the House VIII of Taurus, so there are outstanding issues that must be addressed as soon as possible, as they can interfere with the dynamics of the relationship.
On the other hand, the entry of Juno and Mercury into House IV of Taurus (on June 20 and 26, respectively), alludes to the commitment to cultivate family relationships, and a lifestyle that truly represents your current interests.
Let us not forget that Uranus is found in Taurus, which for the natives of the sign, represents a prolonged process of detachment from the old, to embrace the future.
Money and Career
For the sons and daughters of Taurus, June 2019 will be a month of financial opening. After the rain of economic opportunities received in May, it is time to carefully choose the projects to which you will devote energy and attention.
Let us remember that the Sun will remain in this location (House II of Taurus), until June 20, which translates into significant income from wage increases, entrepreneurship, debt repayment, investment returns, rents and others.
In this sense, the New Moon in Gemini on June 3 will affect House II of Taurus, giving the subject greater mental clarity on what their true financial objectives are, and the means to achieve them.
If in spite of it, you feel some confusion on the best options to invest your funds, the entry of Venus in the House II of Taurus (08/06) aims to link your goals with the desires of the soul.
Keep in mind that Jupiter and Ceres continue to retrograde in House VIII of Taurus, so it is suggested to pay more attention to individual initiatives than those involving a second element (family, couple or partner).
It is advisable that these types of proposals (which require cooperation between two or more parties involved) go through a process of analysis, conceptualization, and definition (of objectives), before being put into practice (avoid letting yourself be won over by stubbornness, or urgency).
The Full Moon in Sagittarius on June 17, will happen precisely in House VIII of Taurus, which indicates a conclusion of pending (shared) issues, to move to the next level. However, as already mentioned, it is essential to have prior planning before moving forward,
On a professional level, the presence of Pallas in House VI in Taurus (in direct phase) favors the organization of timetables and the working environment (optimizes your working systems).
As Eros will be entering this site (House VI of Taurus) on 18 June, you may feel like you have been won over to change the decoration of the workspace, improve your professional image, or devote more attention to tasks that you find pleasant.
It should be noted that Eros in House VI in Taurus could arouse passions and encourage romantic adventures in the place of work, facts for which caution is recommended.
Don't forget that the asteroid Psyche continues in the House remains in the House X of Taurus, indicating that emotional events can interfere with your professional performance.
However, in high vibration, Psyche in the House X of Taurus can become a powerful element to connect with the mission of life (purpose), through the talents and natural abilities of the individual.
Finally, the influence of Pluto and Saturn retrograde in House IX of Taurus persists, so it is recommended to avoid discussions with authority figures, related to academic matters or international procedures, that you must execute (attention, students).
Health
June 2019 will be a positive period for the natives of Taurus, in terms of health. The presence of asteroid Pallas in House VI of the sign (now in direct phase), is a formidable ally to organize schedules, or follow plans for exercise or food.
It's the perfect time to adjust your work routines, study, home activities, rest and entertainment. Additionally, with the entry of Eros in this site (House VI of Taurus) on 18/06, the possibility of a change of image (wardrobe, appearance) can be considered.
It is important to point out that if you consider making any type of modification in your clothing or physical appearance (temporary or permanent), it must be motivated by your internal transformation process, not by the opinions of others or by appearing something that is not true.
Another aspect to consider, during June 2019, is the entry of the asteroid Vesta to the sign Taurus, on 09/06, a transit that encourages introspection, and questions about the impact of their own actions on the environment.
Vesta in Taurus is a positive stellar position to retake the link with spirituality (regardless of the spiritual current you accompany), explore the emotional world of the subject, and discover your true goals and motivations.
Let us remember that Uranus is in Taurus demolishing the old structures of being, to create new ones (a slow but sure process); while Chiron remains in the XII House of the bull, indicating that it is necessary to heal the past, to advance towards the future.
At this point, it is worth pointing out that forgiveness does not mean bringing into your life people who have given you a chance to do harm. The goal is to turn the page and free yourself from the burdens. Stop clinging to resentment, and negative experiences, there is still much to see and do.
Discover more about Taurus' character and personality traits >>
---
You may also like:
---