Taurus Horoscope for May 2021
---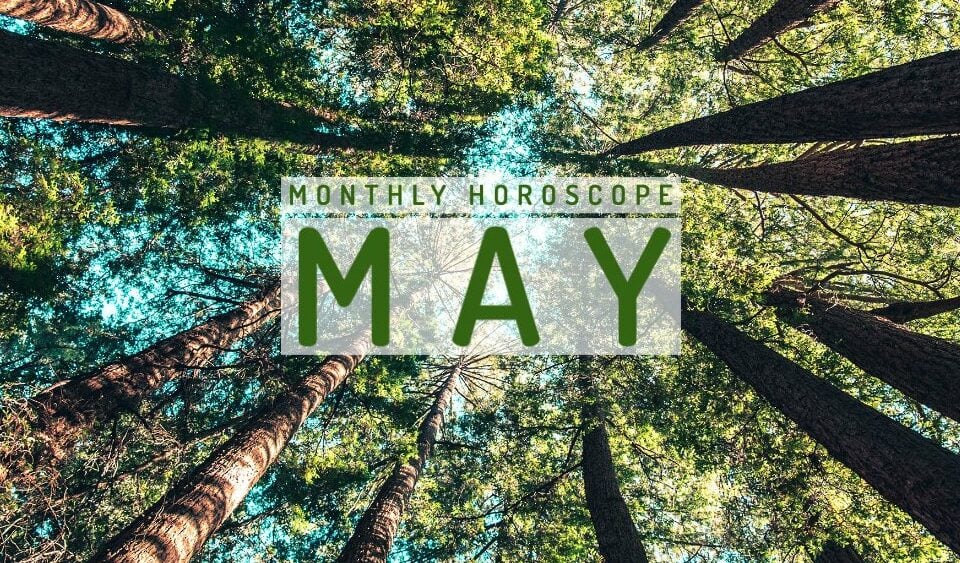 Here is your Taurus Horoscope for May 2021. Every month, you will find at WeMystic the astrological forecasts for your zodiac sign.
Taurus Horoscope for May: what to expect
---
Taurus Horoscope for May: Love

---

Eros, the asteroid of lust, will begin to retrograde in House IX of Taurus, on 05/04, which for singles of the sign points to old beliefs, which make it difficult to interact with new people.

As the asteroid Vesta remains in House V of Taurus, it is advisable that before starting any new relationship, you take time for yourself and to define what type of alliance you are looking for (just fun or something more serious?).

An astrological aspect of special interest, during May 2021, will be the Great Trine of Water that will star in the Moon in House VII of Taurus, Mars in House III, and Neptune in House XI.

For the couples of the sign, this configuration can signal a conversation that opens the way to a new type of commitment (engagement, marriage); or the reactivation of social life as a whole.

Do not forget that on 05/26, the total eclipse of the Full Moon in Sagittarius will take place, over House VIII of Taurus, which suggests a decisive change in the dynamics of relationships that, in some cases, can lead to a long break.

The fact that the asteroid Juno is retrograde in House VIII of the sign of Taurus, is an indication that the native is reflecting on the level of commitment existing in the relationship, on the part of those involved, and if it is feasible to continue advancing together.

Taurus Horoscope for May: Money

---

The entry of Mercury into House II of Taurus (05/03), is an interesting period to gather ideas about advertising campaigns, entrepreneurship, financial management, and income diversification.

Keep in mind that the planet of communication will retrograde in House II of the sign of Taurus, from 05/29 to 06/22, so the previous period is not the most favorable for last minute launches.

During the apparent retracement of Mercury, you will have the opportunity to study the different proposals on the table, and prepare yourself to make conscious decisions, based on real information.

With the arrival of Venus and the Sun in House II of Taurus (on 05/08 and 20, respectively), there will be greater ease in receiving extraordinary income (bonuses, payments, salary increases).

However, remember that since Mercury is in a shadow period in your House II, it is convenient to be prudent in managing the available resources, and avoid impulsive or unplanned expenses.

In this sense, the total eclipse of the Full Moon in Sagittarius on 05/26, over House VIII of Taurus, points to delays in obtaining funds, received through third parties (partners, family).

The lunar event warns that it is essential to monitor the transactions that involve the common heritage, and not to evade obligations, such as the payment of insurance, taxes, and others.

On the work level, the entry of Jupiter into the XI House of Taurus (05/13), constitutes an impulse for the native's collective projects, and his network of social and professional contacts.

However, the square between Jupiter in House XI and the Sun in House II of the sign of Taurus (05/21), suggests that some frustration or discussions with friends / colleagues, for economic reasons.

Another astrological aspect to consider, during May 2021, is the trine that Venus will star in House II and Saturn in House X (05/19); since it alludes to the responsibility of investing resources, in what will make you grow, in personal and professional matters.

Remember that Saturn will begin to retrograde in House X of Taurus, on 05/23, implying that you must decide to conquer your ambitions, recognizing the fears that make self-confidence shake, and your value as a positive leader.

Taurus Horoscope for May: Health

---

On May 8, the dwarf planet Ceres will enter Taurus, an astrological position that promotes the search for comfort, physical pleasures, self-care, and contact with Nature.

Ceres in the sign of Taurus, also speaks of cultivating inner peace (state of serenity); spending time on creative hobbies and crafts; and attend to the needs of loved ones.

On the other hand, the New Moon in Taurus on 05/11 points to personal reinvention, acceptance of changes, the creation of new financial goals, the strengthening of self-love, and perseverance in the face of challenges.

Let's not forget that Uranus remains in the sign of Taurus, so the native is aware of their own need for transformation; but they prefer to build processes that are sustainable over time, and not opt ​​for easy or immediate solutions.

Note: the Sun will be transiting Taurus, until 05/20. This planetary movement confers physical vitality, and favors recovery, after surgery, therapy or convalescence.
---