Taurus Horoscope for October 2018
---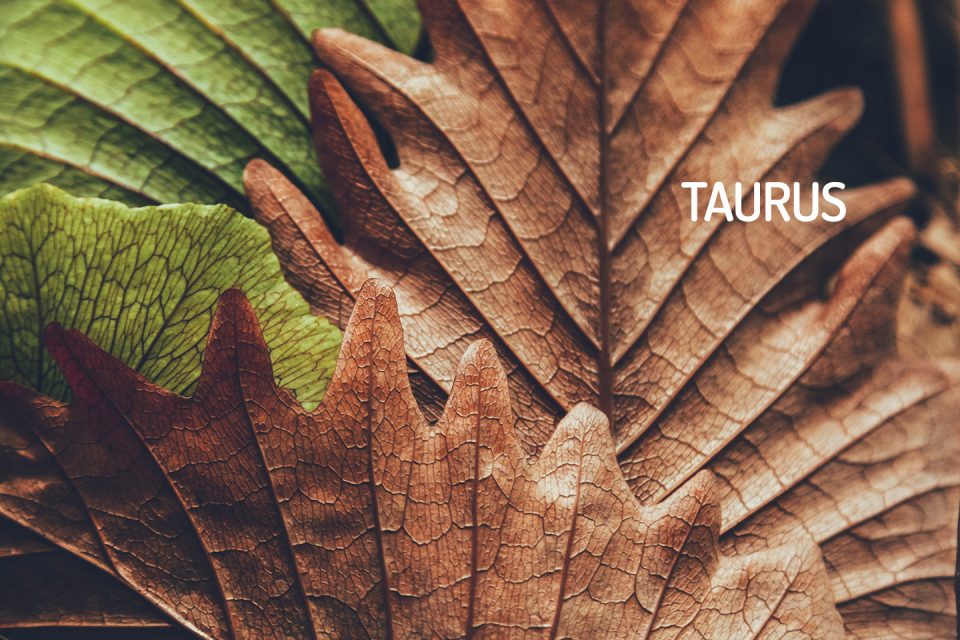 Here is your Taurus Horoscope for October 2018. Every month, you will find at WeMystic the astrological forecasts for your zodiac sign.
Taurus Horoscope for October: what to expect
---
Love and Relationships
October will be a month of internal revision for the natives of Taurus. The retrogradation of Uranus in the sign of the bull (to which Juno will be added on 24/10), will bring great concern and contrariness, linked to personal goals.
The Full Moon in Taurus, which will take place on 24/10, will offer a window of mental clarity, which must be taken advantage of. On the other hand, the apparent regression phase of Venus will begin on October 5, directly on the House VII of the bull, area associated with formal relationships, legal matters and declared enemies.
It is advisable not to take decisions lightly, and reflect on what your true desires and needs are.
The Sun will enter Taurus House VII on October 23rd, and the Venus Star Point will take place on October 26th. Both stellar events will mark the perfect moment to discover what your real goals are, in terms of your relationships and what you expect from the future.
Money and Career
The sons and daughters of Taurus will have to be careful with the management of their income, during the month of October. The retrogradation of Juno in House II of the sign, from October 11, warns about financial commitments made, which cannot be avoided.
In detail, we are talking about dispensable or superfluous minor expenses, which take you away from a greater objective that requires a greater investment (a medical intervention, university studies, travel, purchase or repair of property, a new vehicle, or seed capital for your own business).
The retrograde passage of Juno in House II of Taurus will show that this type of behavior goes beyond being possessive with the management of resources, which you obtain on your own, and their destiny.
In reality, it is a deep blockage, motivated by the fear of transformation. Keep in mind that Uranus is retrograde in Taurus, and the same retrograde Juno will join it on October 24th.
These alignments can manifest in two directions: detect the patterns you must modify to move forward, or close your eyes and continue walking in circles.
It should be noted that the Full Moon on October 24, will take place in the sign Taurus, alluding to a moment of clarity about such situations, and habits of conduct associated with self-sabotage.
On the other hand, on October 31, Mercury will make its entry into House VIII of Taurus, announcing new financial possibilities, especially for those involved in family business, or with the partner sentimental.
In terms of work, the presence of the Sun in the bull's House VI (until 22/10), indicates the possibility of an ascent, change of department or assignment of a new project, with unexpected challenges (New Moon in House VI, 08/10).
In the work environment, you will enjoy a particularly harmonious climate, and your dedication to professional goals will be recognized by hierarchical superiors, and staff from other areas.
It is important to bear in mind that, with Mars in House X of Taurus, you will be interested in projecting your professional image at all costs (almost as in a competition), which can generate conflicts with colleagues.
We cannot forget that both Neptune and Quirón are in House XI of Taurus fulfilling their retrogradation phase, which means that the sensibility of third parties will be on the surface.
Neptune and Chiron retrograde in House XI also warns against having a practical sense when it comes to managing teams, and not underestimating the scope of your words or doing the work ahead of time.
You can become a positive leader or a tyrant who holds a grudge in his wake (Mars in House X). The decision will be in your hands but remember that fear does not imply respect.
Finally, Taurus students should take advantage of the tranquility of the first weeks of October to adjust their curriculum, since at the end of the month the pace of work will be really dizzy.
Health
There will be no great ups and downs for the natives of Taurus, in terms of health. In the first fortnight of the month of October, the Sun will remain in House VI of the sign, highlighting the proverbial physical strength of the sons and daughters of the bull.
Similarly, the dwarf planet Ceres remains active in the same location (House VI of Taurus), which translates into finding satisfaction in taking care of you.
In this sense, we speak not only of the physical aspect but also of the spiritual, emotional and mental planes. Remember that Uranus continues to retrograde in Taurus, indicating a certain imbalance at the psychic level.
On the other hand, retrograde Juno will enter Taurus on October 24th, which means that you will have to ask yourself how serious your commitment to yourself and your life goals is.
With Juno retrograde in Taurus, questions are raised about how you become your main detractor, building beliefs that undermine personal value (self-esteem – self-esteem).
It's worth noting that the same 24/10 will be the Full Moon in Taurus so you will have the opportunity to strengthen the work of consciousness, which involves getting rid of old patterns, and shine with its own light.
Another aspect to consider during this period of the year will be the retrogradation of Venus (regent of Taurus) in Scorpio, starting on October 5 (October 31, will enter Libra, still in a phase of apparent retrogression).
Retrograde Venus in Scorpio suggests that you pay attention to the possibility of sexually transmitted diseases or those associated with the intimate area. There is also the possibility of facing strong intestinal disorders.
It is advisable to drink enough water (do not expect to feel to hydrate), maintain adequate hygiene of the genitals, see a doctor in case of abnormal symptoms, and limit the intake of fats, processed flours, fried foods or excess sugar.
As far as possible, avoid cosmetic surgical operations during the retrogradation of Venus. It is also convenient to leave for later the radical changes of image (cut or change of hair color; placement of piercings, tattoos, and others).
Discover more about Taurus character and personality traits >>
---
You may also like:
---