Taurus Horoscope for October 2020
---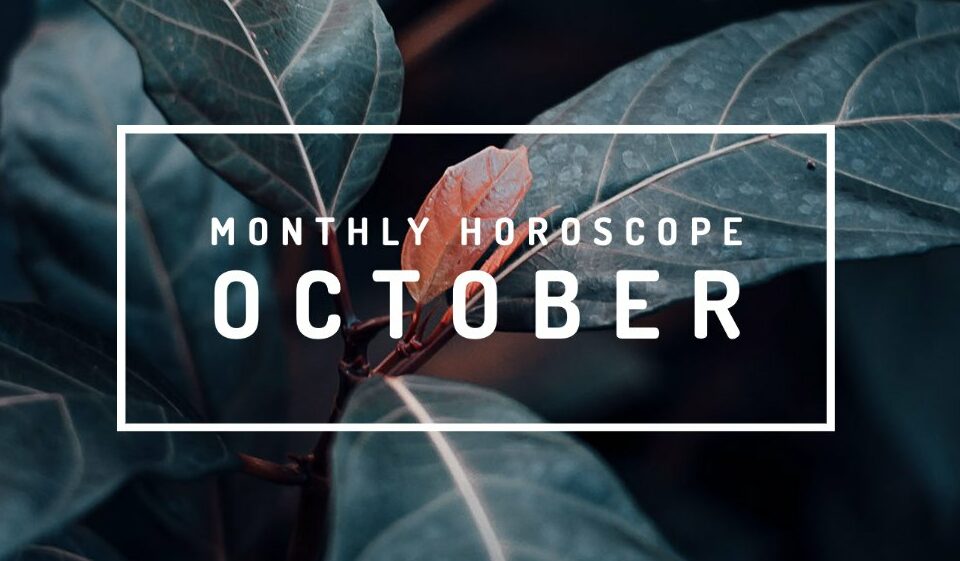 Here is your Taurus Horoscope for October 2020. Every month, you will find at WeMystic the astrological forecasts for your zodiac sign.
Taurus Horoscope for October: what to expect
---
Taurus Horoscope for October: Love

---

From October 02 to 27, Venus will be passing through House V of Taurus, the sector of the astral map where Eros (asteroid of lust) will make its entrance, on 10/17. This configuration alludes to the exacerbation of desire, and the enjoyment of romantic conquest and sensual pleasures.

Likewise, the transits on House V of Taurus speak of the interest in channeling one's own inspiration in creative projects, fun activities, and support for children / subordinates, in their initiatives.

On the other hand, from October 13 to 27, Mercury will be retrograde in House VII of Taurus, which can represent disagreements in relationships with your partner / best friend, due to the misinterpretation of the context.

The apparent setback of the planet of communication in House VIII of Taurus, will give you the opportunity to meditate on the use of communication tools in personal relationships, so as not to repeat the old patterns of manipulation.

Likewise, as the Sun will enter House VII of Taurus, on 10/22, it is a good time to bring pending issues to light, and to work on building positive relationships, based on dialogue, reciprocity, honesty, trust and companionship.

Taurus Horoscope for October: Money

---

Finances will remain stable for the sons and daughters of Taurus, during October 2020. The presence of the North Node in House II of Taurus, constitutes a constant stimulus to take action and achieve financial goals.

An aspect of special relevance, at this time of year, is the beginning of Pluto's direct trajectory in House IX of Taurus (10/04), a location where Jupiter, Saturn, and the asteroid Pallas are also found.

This configuration will promote the native's academic projects, as well as international operations, publications, and interaction with people of different faiths.

Note: on 10/09, Pluto in House IX of Taurus will star in a square with Mars retrograde in House XII, an aspect that alerts you to avoid telling your plans to third parties (hidden enemies lurking); take care of internet publications; and not get involved in altercations with public or academic authorities, if you don't want to delay your plans.

On the other hand, from 02 to 27/10, Venus will be visiting the V House of Taurus, helping you to connect with inspiration; show your talents; and participate in artistic and recreational activities.

Keep in mind that on 10/18, Venus in House V will hold an opposition with Neptune in House XI, indicating the possibility of creative differences with friends, work teams and the collective. Use your Venusian qualities to carry out the negotiations.

In the professional sphere, the New Moon in Libra on 10/16 will touch the VI House of Taurus, announcing employment opportunities, or a new job task, which will capture the enthusiasm and dedication of the native.

The fact that Mercury retrograde and Venus enter this location (House VI), on 10/27, suggests that the native will be torn between maintaining the old working systems, or seeking a more inspiring and exciting path.

Attention: Mercury retrograde in House VI of Taurus (until 11/03), warns about the risk of getting involved in gossip or conflicts in the workplace, especially if you work with your partner or family.

Finally, the beginning of the direct trajectory of the dwarf planet Ceres, on 10/18, indicates that the native has a greater awareness of the activities that nurture their professional facet, the legacy they want to give to the world, and their own vocation.

Taurus Horoscope for October: Health

---

On October 21, Lilith will make her entry into the sign of Taurus, inciting to rebel against external mandates and circumstances. Although this astrological position can generate certain financial imbalance, it is also possible to take advantage of it to ensure material security, cultivate creative intelligence, avoid selfishness, and promote a joint system for the management of economic resources.

Lilith in Taurus is capable of causing a feeling of helplessness or mistrust in one's own worth, a tendency that can be reinforced by the presence of retrograde Uranus in the sign of Taurus.

From an evolutionary point of view, with Uranus retrograde and Lilith in Taurus, the native can question their beliefs and disassemble obsolete thought programs, to approach a new (and improved) scale of values.

On the other hand, the entry of Mercury retrograde into House VI of Taurus (10/27), opens the door to changes in lifestyle (diet, exercises, routines), which you can undertake with the support of your partner or best friend.

The apparent retreat of the planet of communication in your House VI (until 11/03), invites you to reflect on your habits, productivity, and how you organize your living and work spaces.

The fact that Venus enters this location (House VI), on 10/27, indicates that the native will emphasize self-care activities and actions that contribute to creating a harmonious and comfortable environment, both from the aesthetic as well as the practical point of view.

Last, but not least, the Blue Moon in Taurus on October 31, will be an opportunity to capture those patterns of behavior that hinder expressions of self-esteem, assertiveness and confidence.

Remember that, in this case, we call the Blue Moon the second full moon that occurs during a calendar month (the first will take place on 10/01). As the lunar event of 10/31 will happen under the influence of Taurus, it constitutes a door to connect with the emotional world, and evaluate personal goals (short, medium and long term).
---