Taurus Tarot 2019: major advices
---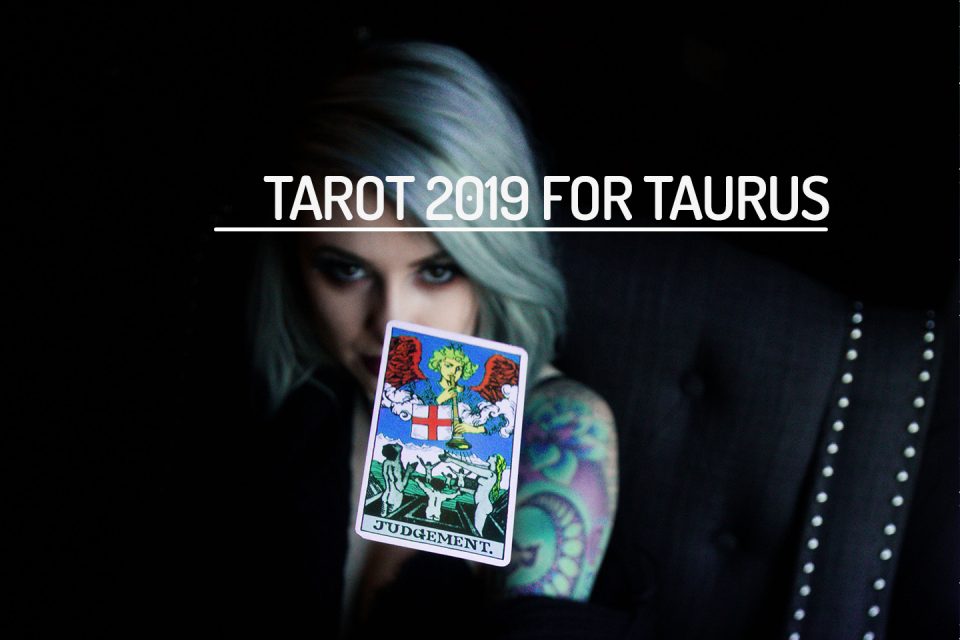 What to know about Taurus Tarot 2019? First of all, in 2019, Uranus re-enters in Taurus (06/03), where it had a brief incursion from 15/05/2018 to 06/11/2018.
The return of the planet of the change to the sign of the bull, where it will remain until April 25, 2026 (except for a short visit to Gemini, from 07/07/2025 to 07/11/2025), refers to an intense period of internal work for the natives of Taurus, in which they will tear down obsolete structures to reinvent themselves.
Similarly, the presence of the North Node in House III of Taurus, invites to recognize the importance of collaboration and respect the opinions of others, while the South Node in House IX of the sign aims to free itself from preconceptions.
Receive all our tips by email!
Love Astrology? Subscribe Now and Receive Exclusive Content!
Taurus Tarot 2019: advices and recommendations
---
Below is a series of advices and recommendations, obtained through the astrological spread, to accompany the personal development of the sons and daughters of Taurus, during 2019.
Arcane: Knight of Swords
House I: self-affirmation, personality and its external manifestation.
Advice: cultivate positive communication (with yourself and others). Your ideas deserve to be put into practice. Trust your knowledge, and don't let insidious comments diminish you. Avoid creating space for discord, and appreciate constructive criticism, at its fair value.
Arcane: 3 of Pentacles
House II: resources, material possessions and personal appreciation.
Advice: recognition, good economic prospects,  discipline and organization will be crucial elements to achieve the economic objectives.
Arcane: The Strength
House III: communication, mobility and thought.
Advice: consciousness of inner strength, to overcome conflicts. If you want to achieve a goal, you must consider the practical aspects and persevere in the chosen path, even if sometimes the route changes.
Arcane: 2 of Swords
House IV: home, family and origins.
Advice: indifference or evasion won't make problems go away. When making a decision, it is convenient to assume a rational position and not fall into the trap of excessive emotion, which will not yield real results.
Arcane: Ace of Cups
House V: romance, creativity and children.
Advice: shared happiness. Good luck. Talent at the service of vocation. Inspiring new projects. Build your ideas in the material world. For singles, the possibility arises to find a great love.
Arcane: 10 of Cups
House VI: health, work and service.
Advice: take advantage of the opportunities that arise, through the work teams. Good synergy with colleagues and collaborators. Solidarity with personal goals, within and outside the professional environment. Stable health.
Arcane: 3 of Swords
House VII: personal relationships, contracts and declared enemies.
Advice: disappointment. Emotional fragility. Crisis in relationships. Rupture. Acceptance precedes conflict resolution.
Arcane: 4 of Swords
House VIII: sexuality, transformation and shared goods.
Advice: pause required. Reflection. Distance in relationships. To heal the emotional wounds of the present and the past, it is necessary to dedicate time to be with yourself, and access the state of serenity.
Arcane: Ace of Spades
House IX: Philosophy, higher studies and travel.
Advice: take advantage of your creative potential. Send the work you deserve or the entrepreneurship you want. Possibility of business, studies or international removals.
Arcane: The Pope
House X: vocation, aspirations and public life.
Advice: get ready to meet your goals. Listen to your intuition when making decisions related to your vocation or professional field. Cultivate patience and analytical thinking in the face of challenges. Avoid improvisation.
Arcane: 8 of Pentacles
House XI: friendships, groups and social awareness.
Advice: don't let dedication to goals take you away from social interaction. Sharing experiences with friends and colleagues is also a source of inspiration and opportunity.
Arcane: Knight of Wands
House XII: mysticism, karma and hidden enemies.
Advice: use creativity to drive the progress of the collective., not just the individual. The construction of an authentic relationship involves overcoming impatience and old conditions, to the benefit of a common project.
---
You may also like:
---