The Psychic Triangle: revelations on the palm of your hand
---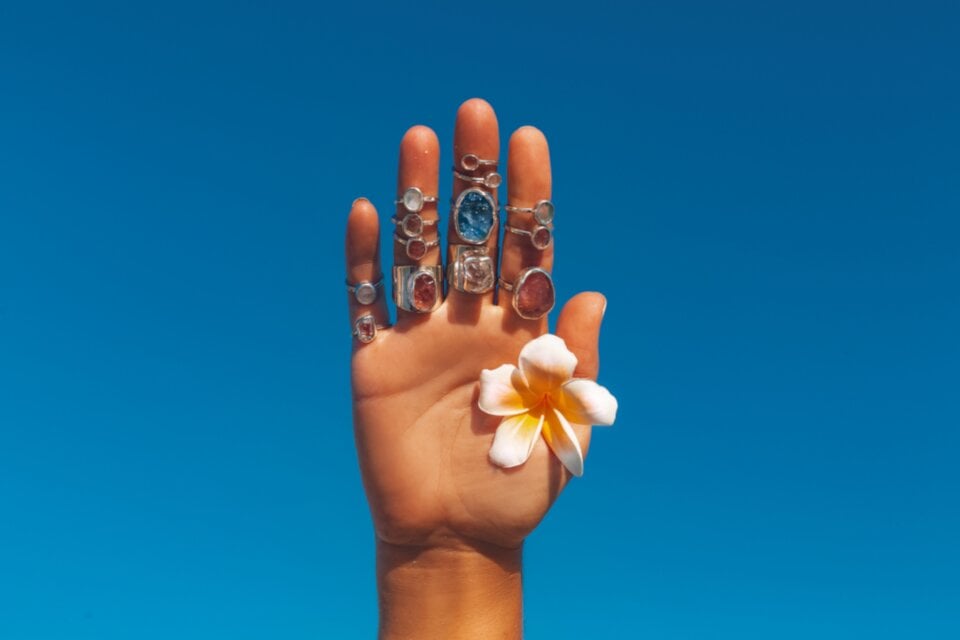 The psychic triangle is one of the first signs the palm readers look for when they read your hands. This ancient art is used to predict the future, but it also tells a lot about our past and is a great source of self-knowledge. In this article, we will focus on the psychic triangle but first, let's find out if this mark exists on your palm.
Receive all our tips by email!
Love Astrology? Subscribe Now and Receive Exclusive Content!
How to locate the psychic triangle on your palm
---
The psychic triangle is a pyramid-shaped mark that sits under the ring finger. This mark is never easily seen because its lines are always thin and almost imperceptible. Open your hand, extend the palm under the light and, if possible, use a magnifying glass to help. Look closely to identify it.
The Psychic Triangle meaning: you could be born a witch
Most of the time, having a triangle mark on your palm is a positive thing of itself but, in this case, it means you have to work a little harder in this life to achieve your goals.
Scholars say that if you have the psychic triangle on your palm, you are definitely a psychic person, and may even have been born a witch. However, the mark represents a prison of magic and that your powers are blocked. That is, it means that in past lives you may have used your powers to do bad things to others and this is a "punishment".
The psychic triangle works as a protection and reminder that doing evil to others, we are doing to ourselves creating bad karma. Even without realizing it at the moment, future always shows.
Some other signs around the psychic triangle
Sometimes the psychic triangle is surrounded by other marks and here are their meanings:
"T" Shape: yelepathic abilities, the subject can predict the future and know what will happen during life
Cross: it indicates that the subject was a martyr in past lives and was probably hunted for practicing witchcraft, having even escaped to die burned. The subject used to master the knowledge of herbs' treatments to help people. If there is more than one cross, it is likely that the subject is not even aware of his or her powers.
Star: there are two meanings: if the top tip of the star is up, it indicates that the person has practiced white magic. If the tip is down, the person may have flirted with black magic.
Wavy: just like the water, it indicates abilities to heal by moving and dissolving bad energies.
Delta shape, flower or butterfly: it means that the subject is part of a holy team and it has been collaborating with the Divine all the time.
What to do to unlock your power?
Everyone desires to live a life fully and if this mark is preventing you from using your powers for your evolution, there are ways to get around that. The psychic triangle says that you will still have deep encounters with many, many souls. Therefore, meditation can help (to find inner peace and facilitate fellowship with others), as well attending spiritual centers and practicing cleanse rituals in your body and home. And, of course, the main key is love and acceptance of self and others.
---
You may also like:

98.1% (1312)
---