Virgo Horoscope for April 2019
---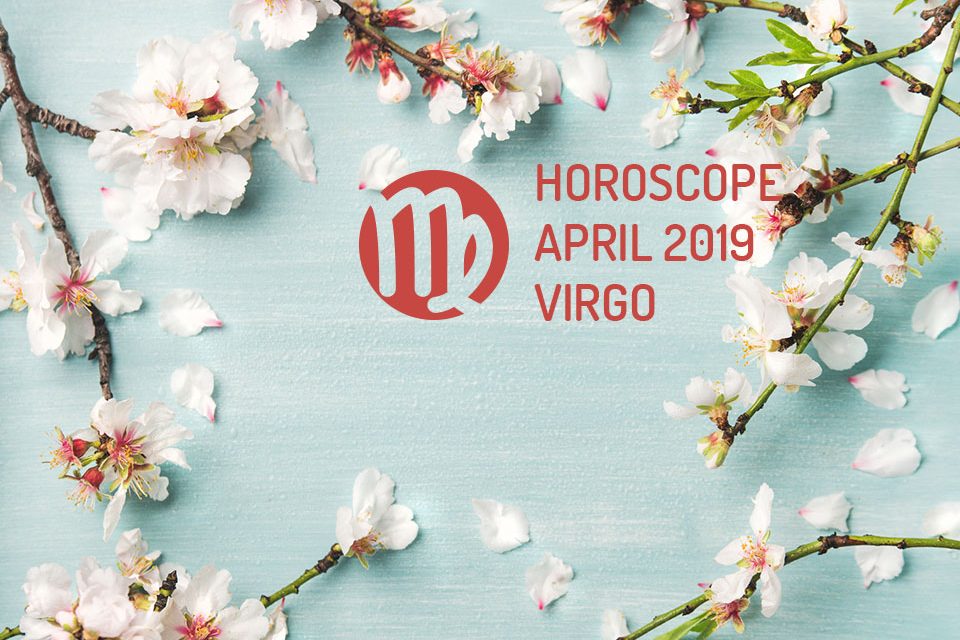 Here is your Virgo Horoscope for April 2019. Every month, you will find at WeMystic the astrological forecasts for your zodiac sign.
Virgo Horoscope for April: what to expect
---
Love and Relationships
Virgo's couples will experience a positive season, during April 2019. Neptune in House VII of the sign, alludes to romantic love and surrender to companion (watch out for idealization), while the transit of Vesta, Mercury and Venus on House VIII of the Virgin (days 03, 17 and 20/04), drive confidences, sexual exploration and trust.
Virgo's bachelors may be disturbed by the retrogradation of Pluto and Saturn on the V House of the sign from the second fortnight of the month. It is possible that the subject will be reluctant to romantic opportunities, hiding behind ego masks, and an exacerbated notion of work responsibility.
This alignment (Pluto and Saturn retrograde in House V of Virgo, where the South Node is also located), can cause tensions in the relationship with adolescent or adult children, or subordinates in the field of work.
And the Double Full Moon in Libra on 19/04, will touch House II of Virgo, which alludes to the manifestation of patterns and complexes that attempt against self-love.
With the lunar event and Chiron in the VIII House of the Virgin, the path to inner healing becomes available, you just have to make the decision and act accordingly.
Money and Career
April 2019 will be an interesting period for Virgo natives, in financial terms. The Double Full Moon in Libra, which will take place on 19/04, will affect the House II of the sign, alluding to situations associated with resource management, the right to merit, and self-love.
A Double Full Moon occurs when two full moons, under the influence of the same sign, occur in a calendar year (in this case, in Libra). This type of lunar event is characterized by doing, consciously, that which remained hidden (innocently or intentionally).
With a Double Full Moon in Libra in House II of Virgo, we talk about identifying the patterns that invite to fill emotional vacuums with material objects, and the different strategies of financial self-sabotage, which may be hindering the consolidation of your goals.
Let's remember that asteroid Pallas is retrograding in this same location (House II of Virgo), which leaves in evidence carelessness and failures in the organization of the economic aspect.
Becoming aware of these situations will encourage you to take definitive action for their resolution. In this sense, the entry of Vesta, Mercury and Venus into your House VIII (on the 3rd, 17th and 20th of April, respectively) suggest that you can count on the active support of your family, partner or partner.
It's not just about being offered new points of view, but the alignments point to opportunities for expansion that you may have overlooked because of small misgivings or fears.
In the professional sphere, it is advisable to lighten workloads (as far as possible). Avoid taking on new tasks and, above all, do not get involved in internal rivalries, factions or malicious comments.
Asteroid Psyche and Lilith are in House VI of Virgo, translating into a high degree of susceptibility to what happens in the environment; added to this, Pluto and Saturn will be retrograding in House V (from 24 and 29/04), which can be interpreted as creative blockades, or the detailed review of ongoing projects, which would be temporarily suspended.
Although these are circumstances that can generate frustration, it is advisable not to let yourself be won over by it, and to emphasize the opportunity to evaluate the plans, bases and structures.
Keep in mind that Mars will remain in House X of Virgo, during April 2019, a planetary position that propels your professional profile into new areas of incursion, and status.
Also, the Sun will make its entrance in House IX of Virgo, on April 20, which besides being an alignment that promotes successes in the academic field (attention, students), points to initiatives linked to the foreign or international.
In addition, Sappho will enter House XI in Virgo on April 11, and Juno will do the same on April 20, favoring associations (sentimental or business) with female colleagues and old friends.
Health
In April 2019, the presence of Lilith and the asteroid Psyche (or Psyche) in Virgo's House VI indicates a greater susceptibility to environmental events. Situations that would otherwise go unnoticed can awaken the sensitive side of Virgos.
The trend can be used as a way to explore the inner world of the individual, to reach the true source of discomfort, and most importantly: what they really wants for themselves.
In low vibration, this alignment (Lilith and Psyche in Virgo's House VI) is capable of propitiating nervousness, episodes of depression, existential crises, and irritability, especially towards the closest people, as relatives, partner and partner (Mercury in House VIII, from 17/04).
Another astrological aspect that you should keep in mind, during this time of the year, is the beginning of the retrogradation of Pluto and Saturn, on 24 and 29 April, respectively.
This planetary event will directly affect Virgo's House V, which generates the possibility of experiencing disorders related to sexuality (frigidity, apathy, impotence, premature ejaculation) and fertility.
Pluto and Saturn retrograde in House V of Virgo constitute a revealing aspect, which invites to examine the expression of one's own sexuality, from a healing perspective, functioning as a powerful ally in psychological therapy processes.
Likewise, this planetary position leads to the evaluation of ideas associated with children, creative projects, romantic games, and the connection with pleasure and fun.
Since both planets will be retrogressing in your House V, until September and October 2019, you have enough time to address issues related to the issues raised, and to do consciousness work.
Discover more about Virgo's character and personality traits >>
---
You may also like:
---