Virgo Horoscope for April 2021
---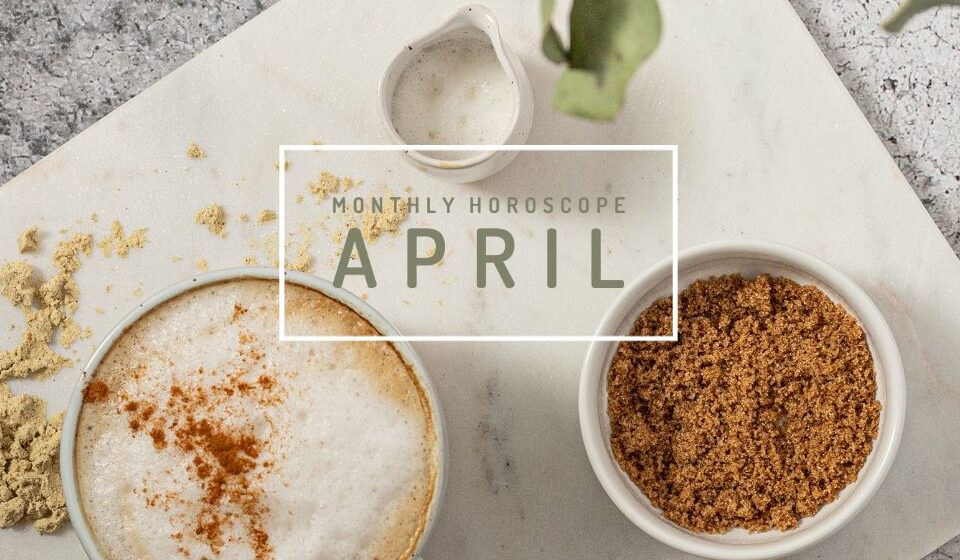 Here is your Virgo Horoscope for April 2021. Every month, you will find at WeMystic the astrological forecasts for your zodiac sign.
Virgo Horoscope for April: what to expect
Virgo Horoscope for April: Love

---

On April 12, the retrogradation of the asteroid Juno will begin in House IV of Virgo, so it is not convenient to make family commitments, or home remodeling, if you are not sure you can honor it.

Juno retrograde in House IV can encourage tensions in the family nucleus, due to promises not respected (new or old), so it is advisable to avoid provocations.

For couples of the sign, the transit of Mercury through House VIII of Virgo, from April 03 to 19, will encourage intimate conversations, and the exploration of hidden traumas, and family secrets.

This trend will be especially beneficial, considering the action of the square between Mars in House X and Neptune in House VII (04/09), which promotes discussions with the life partner, due to excessive dedication to work (attention to episodes of stress).

In the same way, the retrogradation of Pluto in the V House of Virgo (04/27), indicates a certain inclination to withdraw into oneself, leaving aside romance, or moments of relaxation.

While moments of introspection generally offer positive results, they can be distorted when used to fuel limiting beliefs, self-flagellation, or impostor syndrome.

Virgo Horoscope for April: Money

---

Finances will remain stable for the natives of Virgo, during April 2021. The presence of Mercury in House VIII of the sign, from 03 to 04/19, suggests conversations with your family or partner, about the possibility of creating new sources of income, or to monetize talents.

As the New Moon in Aries on 04/11 will happen in House VIII of Virgo, it is likely that the parties involved will reach an agreement, and undertake or finance a project, with good economic prospects.

Keep in mind that with the new moon a stellium (accumulation of planets) will briefly form in your House VIII, where Venus, the Sun, Mercury, Chiron, and the dwarf planet Ceres are found.

Although this alignment is short-lived, it can manifest itself through unexpected resources received through relatives or associates; payment of forgotten debts; compensation and others.

The conjunction Sun – Mercury in House VIII (04/18) indicates that the funds will be invested with practicality and common sense, taking into account the well-being of those involved.

At work, the trine that Mars will star in the X House of Virgo, with Jupiter in the VI House (04/17), refers to assuming a leadership position, or a new challenge, to grow in the professional field.

However, do not forget that on 04/25 Saturn in House VI will hold squares with Venus and Mercury in House IX, which indicates that thinking and wishing is not enough, it is necessary to assume responsibility and direct yourself towards your goals (take action!).

On the other hand, Mars will be passing through House X of Virgo, until 04/23, pointing to the determination of these natives in the process of projecting themselves as a leaders/mentors, and materializing their ambitions.

When the warrior planet moves to House XI of the sign of Virgo (04/23), it will encourage the native to create work groups, raise collective initiatives, and pursue their dreams.

Attention: with Mars in the XI House of Virgo, it is important to be vigilant, to avoid teamwork being affected by an exalted spirit of competition.

Another relevant astrological aspect, during April 2021, is the retrogradation of Pluto in House V of Virgo, on 04/27. This transit is favorable to review or reactivate old projects; but it can affect the concentration, in new proposals.

Finally, the arrival of Venus to House IX of Virgo (04/14), followed by Mercury and the Sun (04/19) will allow the configuration of a stellium (accumulation of planets) in this sector of the astral map, where Uranus is found.

A stellium in House IX of Virgo speaks of expanding your horizons, physical and mental. The native can receive applications from abroad, get involved in a publication, or plan an international trip.

It is worth highlighting this astrological configuration in your House IX, it promotes the transition from the position of student to that of teacher or guide, with the purpose of sharing knowledge and experiences.

Virgo Horoscope for April: Health

---

On April 20, the asteroid Vesta will begin its direct trajectory in Virgo, signaling the moment to take action and manifest what you have been maturing, in your inner world (do not be afraid to express yourself).

Vesta in Virgo speaks of surrendering (with confidence) to what you are passionate about, and being willing to collaborate with others, from the position of the partner/friend, and not the superior.

On the other hand, the retrogradation of Pluto in the V House of Virgo, as of 04/27, can affect your ability to concentrate, and even generate a certain tendency to creative blocks.

In this sense, receiving advice from medical professionals in nutrition, and specialists in personal training, organization and life coaching, will help you to clarify the situation, and manage the available resources more efficiently.
---