Virgo Horoscope for August 2018
---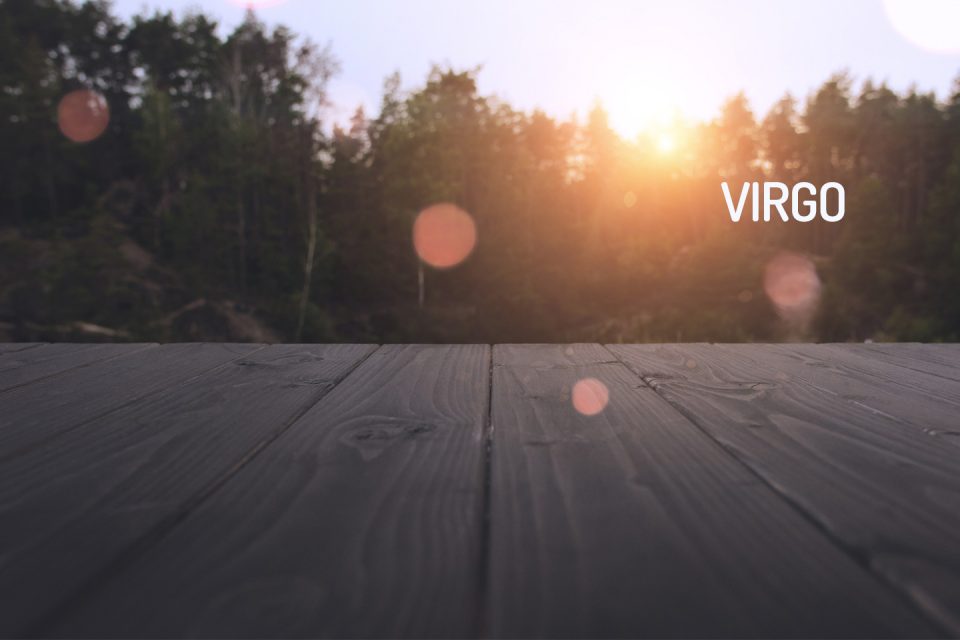 Here is your Virgo Horoscope for August 2018. Every month, you will find at WeMystic the astrological forecasts for your zodiac sign.
Virgo Horoscope for August: what to expect
---
Love and Relationships
The work begun by Venus during its visit to the XII House of Virgo during June will be resumed in August, thanks to the partial eclipse of the Sun in Leo that will take place on the 11th.
A solar eclipse, which will affect your XII House, invites you to close old chapters prior to starting new ones. As long as you keep an old page marked in your mind, even unconsciously, you will not give yourself formal permission for other experiences.
The entrance of the Sun into your sign on the 23rd, will help to reaffirm you and bring you closer to the idea of what you really want. In the same way, the Full Moon on 08/26 will touch your VII House and finish an old pattern in relationships, one that does not contribute anything to your present situation.
On the other hand, although romantic encounters are not likely to go well due to the presence of Mars, Pluto and Saturn in retrograde in the V House of Virgo, reconnecting with your home and roots (the things that are really familiar to you) will be crucial during this period, due to the start of the direct phase of Vesta in the IV House (08/01).
Money and Career
Finances will take a positive turn during August for the sons and daughters of Virgo. The entrance of Venus into the II House of the sign (08/06) indicates that it is an excellent time for buying objects that contribute to improving your residence or undertaking reforms that increase your property value.
Likewise, it is a favorable period for investing in yourself (changing your look), and acquiring real estate, antiques or works of art that can gain in value over time.
Although money will be flowing into your bank account, you must be careful not to overspend, since Venus in the II House can cause the money to evaporate the money in the same way that it came in, in addition to fostering the tendency to cover emotional gaps with material objects.
On the other hand, Chiron will continue in retrograde in the VIII House of Virgo, so there is still a lot to heal related to trusting and delegating financial responsibilities to others, even if they are close to you such as your partner or family members.
After the entrance of the Sun into your sign on the 23rd, and with Mercury in its direct phase (starting on 08/19), you will be able to talk about your concerns with the people closest to you and establish more satisfactory agreements. However, remember that you cannot control everything.
With respect to work, the entry of the Sun into Virgo (08/23) coupled with the entry of Lilith into the VI House of the sign (08/06), indicates that your talents may awaken the envy of people around you, although that will not diminish your success (Venus in the II House following the 6th).
The presence of the asteroid Sappho in the X House of Virgo points to a close friend who can offer you important suggestions on how to channel your professional achievements and move up to the next level (growth).
Keep in mind that you will have Jupiter in the III House, so the diffusion and recognition for your work will come, even if you are not looking for it. It is the appropriate time to think about growing beyond your wildest dreams.
Important: Mars, Pluto and Saturn in retrograde will be located in the V House of Virgo starting on August 12th, so you may feel less than optimistic about your talents or creatively blocked. Suggestions from close friends will help you look at things from a new perspective.
For students of Virgo, August will be a turbulent period due to the retrogradation of Uranus in the IX House of the sign (08/07). While you will be free of academic responsibilities, doubts will arise about the path you have chosen and you will want to explore other, less conventional options.
Health
Lilith will enter the VI house of Virgo on 08/06, which will encourage the followers of the sign to behave ambivalently with their health, going from extreme concern, which may lead to hypochondria, to a total indifference with respect to the physical needs of their body.
In spite of this tendency, it is not necessary to consider this transit of the Dark Moon in the VI House of Virgo as negative, since it will allow you to differentiate whims from what an authentic positive relationship with your body truly is (if you pay attention).
It is worth remembering that the South Node of Karma (things that we must overcome) will also be present in the VI House of Virgo, signaling that it is necessary to acquire new life habits and appreciate your material vehicle on Earth (not just the spiritual one).
Another aspect that you should consider during this period of the year is the retrogradation of Mercury. The planet of communication and ruling planet of Virgo will remain in retrograde and under the influence of Leo until August 18th, so confrontations (conscious or unconscious) with the ego could cause emotional outbursts or experiential crises.
Again, the passage of Mercury in retrograde should not be considered a negative event. Keep in mind that the Sun will enter Virgo on August 23rd, so in reality, both Lilith and Mercury in retrograde are preparing you for a new awakening.
When the Sun visits our solar sign, we connect with our true purpose and feel revitalized. In the specific case of Virgo, the annual visit of the king of the stars to Virgo in August 2018, relates to getting to know yourself better and rediscovering the desires of your soul.
Do not forget that the dwarf planet Ceres will also be in the Virgo sign, which is a way of directly telling you that to deliver to others (support, unconditional love), you must start by nurturing yourself and taking care of your own needs on the inside.
In this sense, August is a good month for taking care of yourself. Relaxing massages, visits to aesthetic centers and changing your image will have a positive outlook, but try to do it after the 23rd, when the Sun enters your sign and Mercury is in its direct phase.
Discover more about Virgo's character and personality traits >>
---
You may also like:
---