Virgo Horoscope for June 2019
---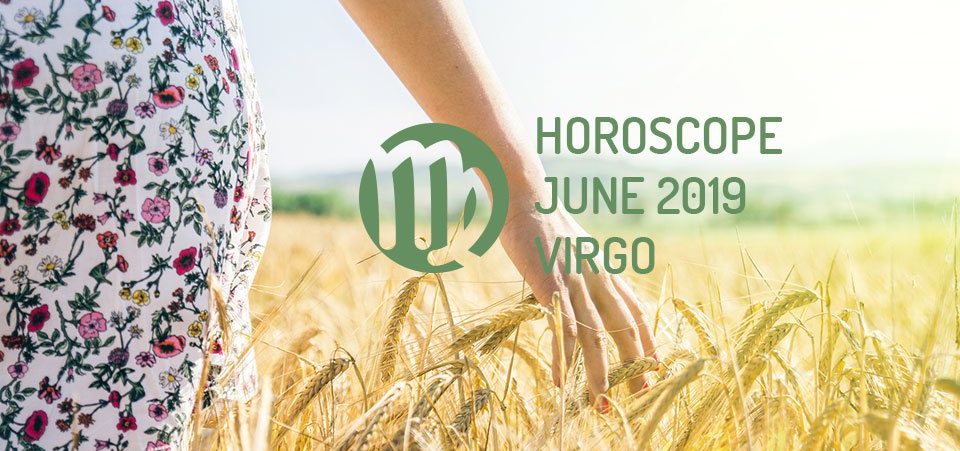 Here is your Virgo Horoscope for June 2019. Every month, you will find at WeMystic the astrological forecasts for your zodiac sign.
Virgo Horoscope for June: what to expect
---
Love and Relationships
The beginning of Neptune's retrogradation in Virgo's House VII (21/06), where Lilith is also located, presents the subject with a conflict about assuming the reality of their relationship (and working on it), or idealizing the object of the affections, fomenting a false sense of security.
Let us remember that Chiron is in Virgo's House VIII, indicating that the subject of trust and the development of a true intimacy in relationships must be approached consciously.
If you are not focused on these aspects of your personal life, they will be taken up with greater strenght in July 2019, when the retrogradation of Chiron in House VIII takes place (08/07).
Important: keep in mind that when you talk about relationships, it also includes the interaction that you maintain with yourself (how you treat yourself, and attend to your authentic needs).
Finally, it is not possible to forget that the Full Moon of 17/06 will touch the House IV of Virgo, location where Jupiter is currently retrograde.
It is worth noting that the apparent retreat of the planet from the expansion in House IV of Virgo alludes to family conciliations, rethinking the concept of home, and what makes you feel safe.
With the lunar event, the natives will have the necessary mental clarity to recognize the blockages and limitations that it has imposed, restricting their personal growth.
Money and Career
The asteroid Pallas will remain in House II of Virgo, until August 2019, which means a period dedicated to the financial organization of the natives of the sign, and the development of strategies to obtain new income.
With Pallas in House II of Virgo, the subject performs a personal economic study (accounts, loans, credits, goods, and others), with the purpose of choosing the best investment alternative, aligned with their interests and personal growth.
It is possible that expenses begin to be restricted, or transactions are projected to buy and sell wealth, to solve debts and move towards a defined objective.
The fact that Neptune will begin to retrograde on June 21, invites to review the terms of commercial or business associations, something that may be uncomfortable for the sons and daughters of Virgo.
Neptune's transit will prepare you for the beginning of Chiron's apparent backward phase in Virgo's House VIII on July 8, which alludes to the patterns of trust associated with shared goods, economic dependence, and the ability to delegate.
In the workplace, there will be no major changes; however, Virgos will be more attracted by initiatives that touch their emotional fiber (Psyche in House VI of Virgo), than by other types of obligations.
Let us remember that Pluto and Saturn are retrogradating in House V of Virgo, which can translate into creative blockages, but also the rejection of duties, which at the time assumed with enthusiasm.
Despite this trend, June 2019 will be a month of great professional projection for the natives of Virgo. The New Moon in Gemini of 03/06, will take place on the 10th House of the sign, alluding to a process of reinvention, promotion or development of new objectives, within the wotk field.
Keep in mind that the Sun will be visiting the House X of Virgo, until June 20, which in addition to generating recognition in the area of work, presents the possibility of establishing important contacts, as a mentor for your career.
As Venus will enter House X of Virgo on June 8, collaborative projects will be favorable, as well as changes in professional image (own, in facilities or corporate arts), and the search for a position, adjusted to your talents.
Another aspect that will encourage teamwork is the transit of Mercury on the House XI of Virgo, from 04 to 25/08. Community projects (that transcend the individual), creative storms, and group work sessions will be well aspected.
On the other hand, the entrance of asteroid Vesta to House IX of Virgo (09/06) will benefit the students of the sign, giving greater concentration during the hours of study and research.
This trend will also be reflected in the execution of academic procedures, or concerning international affairs. Vesta in House IX of Virgo, likewise, is an appropriate transit to explore personal beliefs, and the desire to leave the comfort zone.
It should not be forgotten that Uranus remains in House IX of Virgo, a clear sign of revolution of ancient paradigms, which encourages the subject to adopt new perspectives and ways of thinking (applied philosophy and overcoming limiting beliefs).
Health
The physical state of the natives of Virgo will not be cause for major concerns, during June 2019, however, the presence of the asteroid Psyche in the House VI of the sign, alludes to work of pending consciousness, in terms of emotional management.
As Psyche will remain in this position (House VI of Virgo) until December 2019, indicates that this is a process in which you will not see short-term results, something that can generate some frustration.
One must face their fears and "skeletons in the closet", understanding that a healthy approach to their own sensitivity does not imply becoming helpless: it is about learning to manage the emotional world, not to control it, restrict it or hide it.
In this sense, the entry of Mercury in the XII House of Virgo, on June 26, favors the approach to the unconscious and to one's own spirituality, through different ways (meditation, relaxation, prayer, hypnosis, alternative therapies, traditional medicine, or others).
As asteroid Juno will also enter House XII of Virgo on 20/06, the native will be willing to engage in the search for inner balance, avoiding falling into old traps, such as focusing on the welfare of others, to divert attention from personal affairs.
Discover more about Virgo's character and personality traits >>
---
You may also like:
---