Virgo Horoscope for March 2019
---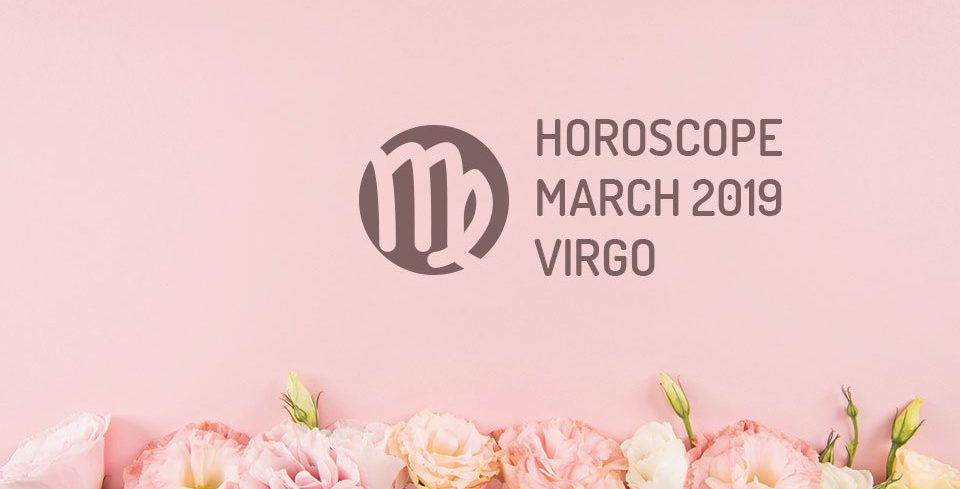 Here is your Virgo Horoscope for March 2019. Every month, you will find at WeMystic the astrological forecasts for your zodiac sign.
Virgo Horoscope for March: what to expect
---
Love and Relationships
Mercury, regent planet of Virgo, will be retrograding from March 5 to 28 in House VII of the sign of the virgin, indicating a propitious period to analyze the way you communicate with yourself and your life partner (or associate), instead of falling into sterile discussions on ego issues.
The New Moon in Pisces on February 6, will touch this location (House VII), where Venus will also make her entry on the 26th, which means that you have everything in favor to reach a harmonious understanding with your partner, while, for singles, these alignments represent an opportunity for romance, which transcends the superficial. Announcements of engagements and door-to-door marriages.
Money and Career
March 2019 will be a particularly interesting period for Virgo natives, in financial matters. The Full Moon in Libra on March 20, will affect the House II of the sign, which translates into cancellation of a debt or a significant change in the economic status of the subject.
It is possible that you have set a goal that really captures your interest, and consequently you decided to undertake an honest review of available resources, to eliminate superfluous expenses.
Keep in mind that Pallas is backward in House II of the sign, so you must be careful in analyzing the financial situation, since you could be eliminating useful pantries, or negotiating deadlines outside of reality (attention to the small print of contracts).
On the other hand, the entrance of the Sun in House VIII of Aries, on March 20, alludes to investment opportunities and financial support, which are presented by the hand of family members and associates. Although success seems assured, you must be prudent.
Remember that Mercury will be retrograding in the House VII of Virgo, from the 05 to the 27 of March, indicating that there can be differences of criterion with partner or pair, on the development of common objectives.
Another astrological aspect that you should keep in mind, at this time of year, is the passage of Venus on House VI of Virgo, an event that will take place from 03 to 25 March.
This planetary movement (Venus in House VI of Virgo) is about doing your work with the greatest dedication and enthusiasm, something that will make you the center of attention.
From a different perspective, Venus in Virgo's House VI invites you to reflect on the nature of the work being done, and whether it is truly aligned with the desires of the soul, or responds to the expectations of others.
In the same way, the entry of asteroid Psyche into House VI of Virgo (16/03) refers to identifying and overcoming your greatest insecurities in the professional field.
This work of consciousness will be essential to receive the entrance of Mars in your House X (31/03), which speaks of a period dedicated to boosting your career and work achievements. Keep in mind that Juno is located in the same place (House X), so there is also a commitment to take you beyond your goals, towards authentic expansion.
A crucial astrological aspect will be the entry of Uranus into House IX of Virgo, on March 6. The planet of change will remain at this site until April 2026, which marks the beginning of a flowering season.
It's time to come out of the shell and prepare for new challenges: international moves, business contacts with people from abroad, learning new languages, starting a new career or course, or taking on the role of a mentor, teacher, or elevator. The possibilities are in your hands.
Health
In general, the physical health of Virgo's sons and daughters will maintain a positive balance during the month of March. The passage of Venus through House VI of the sign, from 01 to 25/03, propitiates a greater attention to personal care.
Likewise, this transit alludes to enjoying the small pleasures of life, investing in professional improvement, image changes (oriented to the labor field), or modification of the workspace.
It is important to note that, on March 16, the asteroid Psyche will be entering the same location (House VI of Virgo), signaling the manifestation of insecurities, related to the professional area.
The subject may feel afraid of making irreparable mistakes, being replaced by others or even fired, thus generating anxiety and significant psychological pressure.
It is worth pointing out that Psyche's transit through Virgo's House VI should not be observed as a negative fact, since understanding one's own insecurities (your vulnerability) is the first step on the road to overcoming them.
Another aspect you should keep in mind, during this time of year, is the retrogradation of Mercury in Pisces, from March 5th to 27th. Let us remember that the planet of communication is the regent of Gemini and Virgo, so their transits have a decisive influence on the natives of both signs.
The retrogradation of Mercury in March 2019 will touch House VII of Virgo, so it is essential to be careful during discussions held with partner or partner, as misunderstandings will be the order of the day.
Mercury retrograde in House VII of Virgo, together with Psyche in House VI, can make you feel particularly vulnerable, so that the individual can assume a defensive attitude, or on the contrary fall into silence, to avoid altercations.
If you want to take advantage of this transit in a positive way, meditate on the common objectives that you have drawn up with your partner, perhaps it is worth updating them or incorporating new options.
Also, do not forget to consciously work on your relationship with yourself. If you do not lavish love and understanding on yourself, you will never be sure of the affection of others.
Discover more about Virgo's character and personality traits >>
---
You may also like:
---