Virgo Horoscope for May 2018
---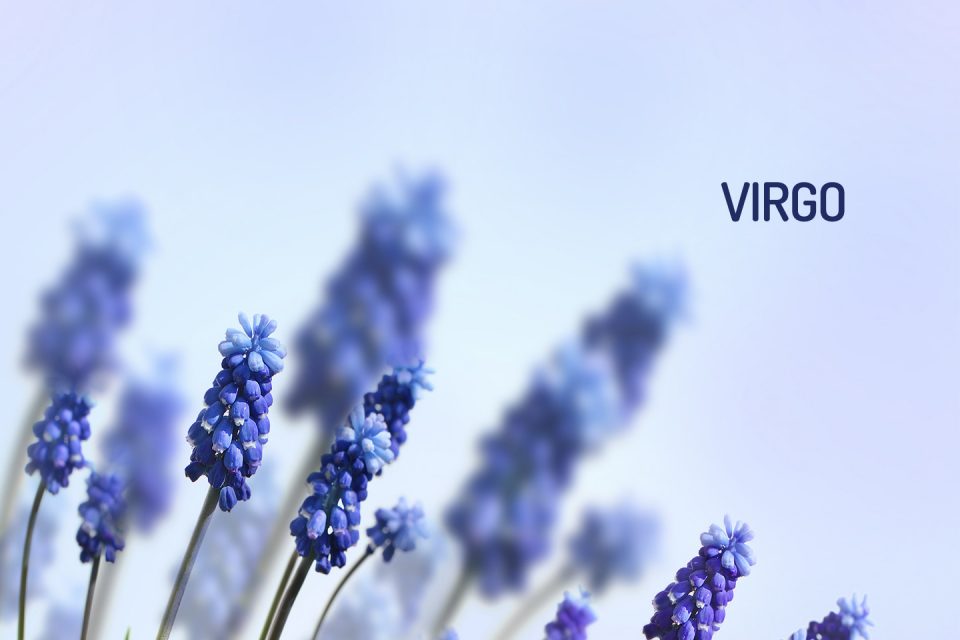 Here is your Virgo Horoscope for May 2018. Every month, you will find at WeMystic the astrological forecasts for your zodiac sign.
Virgo Horoscope for May: what to expect
---
Love and relationships
Venus, the planet of desire, will enter the XI House of Virgo on May 19th. This planetary movement is interesting because it invites you to think about where you give your personal power, to enjoy the approval or acceptance of third parties, especially among your group of friends.
In this sense, we can see that Chiron in the VIII House of the sign also relates to old wounds related to the management of vulnerability, personal power, trust and surrendering to third parties.
To make matters worse, Jupiter is still in retrograde in the III House of Virgo (review of internal dialogue), in the company of Psyche, the asteroid related to the journey of the soul, emotional handling, fear of betrayal and vulnerability (yes, again).
The planetary energies are an invitation to consider what you think of as a weakness (or vulnerability) as what it really is: the strength of feelings, a heart that knows how to be loyal and committed to the causes it chooses.
It should be noted that Juno, the asteroid of commitment, is also at the VIII House of Virgo, which will encourage single people to make a decision about a special and close person.
Likewise, those who are engaged will receive the visit of Eros in the same location (VIII House of Virgo). Known as the asteroid of lust and desire, Eros will fan the flames of romance for Virginians, starting on May 24th.
Money and career
The finances of Virgo natives will maintain a positive trend during the month of May. The income obtained through working will remain stable, but additional transactions will generate some benefits.
Agreements for the sale of real estate and the negotiation of residence lease agreements have positive outlooks in this period, in addition to the purchase of antiques and household goods.
If you like antiques and art objects, make an independent assessment of those that you acquire at this time of year, you could have pleasant surprises.
The second half of the month, when Uranus leaves the VIII House of Virgo, will reduce the tensions generated by economic issues, which hindered your relationship with family or your partner.
It should be noted that Juno (asteroid of commitment) will stay in this location (VIII House of Virgo) and at the end of the month (05/24) Eros, the star of lust and desire, will make its entry.
Although Eros is usually linked (usually) with eroticism, it also can be interpreted as creative passion, the things that we love or hate intensely, a key element to defining limits in trust-based relationships.
In the field of work, Mars will enter the VI House of Virgo, which shows a greater organization in routines and work processes; however, this planetary position can create friction with colleagues.
Fortunately, Venus will enter the XI House of Virgo on the 19th, facilitating working with groups; later, the asteroid Palas (05/21) will join it, which will be in charge of establishing the necessary alliances to reach your objectives.
On the other hand, the entrance of Uranus into the IX House of Virgo (05/15), will favor the natives of the sign who study or teach professional careers related to technology, research and innovation.
It is important to note that, for Virgo, Uranus in the IX House indicates starting procedures for a business or moving abroad, initiating (or resuming) high-level studies, undertaking trips or launching publications.
Keep in mind that this transit (Uranus in the IX House of Virgo) will take place under the influence of Taurus, so all changes will happen, but they will depend on strategy and patience, with little to no improvisation.
While you may experience creative obstacles (retrograde Pluto and Saturn in the V House of Virgo), rather than being frustrated, use it as an opportunity to review your plans and projects in more detail.
The work of Uranus will receive an important backing from the New Moon of 05/15, also in the IX House of Virgo, so it will be the perfect time to align yourself with the universal energies.
Another aspect to consider in this period of the year, will be the entrance of the Sun to the X House of Virgo (05/20), a site visited by Venus the first two weeks of May, and where Mercury will enter on the 29th.
The union of these stellar energies invites you to set aside shyness (sometimes confused with modesty), and allow you to shine in your profession, since you have the knowledge and preparation necessary to stand out.
It is worthless to get upset because somebody else takes the credit for your ideas or receives recognition that you know you can achieve, if you do not go into action you will continue to be an observer instead of a protagonist.
For students with the sign of Virgo, May will be a productive period, despite certain difficulties when it comes to concentrating. It will be necessary to make some small sacrifices (do not attend some parties or stop watching your favorite series), but the results will convince you that you made the right decision.
Health
The entry of Mars in the VI House of Virgo on May 16th imposes a more aggressive rhythm of physical activity for natives of the sign, coupled with the recovery of vitality and strength.
However, it is not recommended to make large efforts lifting heavy objects (at work or training), since there is the possibility of suffering muscle injuries or minor injuries.
Also, if you practice running, hiking or walking at a rapid pace, you should make sure to avoid night hours and cold weather (rain, snow, strong winds), as yo will have a propensity to respiratory ailments.
Increasing the consumption of fruits this season is a recommended action. If you are vegetarian or vegan, consult your trusted medical specialist about the intake of additional vitamin supplements.
Drinking tea or hot lemonade, if it is not contraindicated for your particular physical condition, may also be a good idea, but be careful with the temperature of the drink (risk of burning).
With Mars in the VI House, it is a good time to start a new diet (with professional advice), hire a personal trainer or start a personalized exercise plan.
Although group activities can be stimulating, it is preferable that you focus on individual workouts for the moment; since the influence of the warrior planet will increase levels of competition, and will put a weight on your shoulders which you do not need.
---
You may also like:
---