Virgo Horoscope for May 2019
---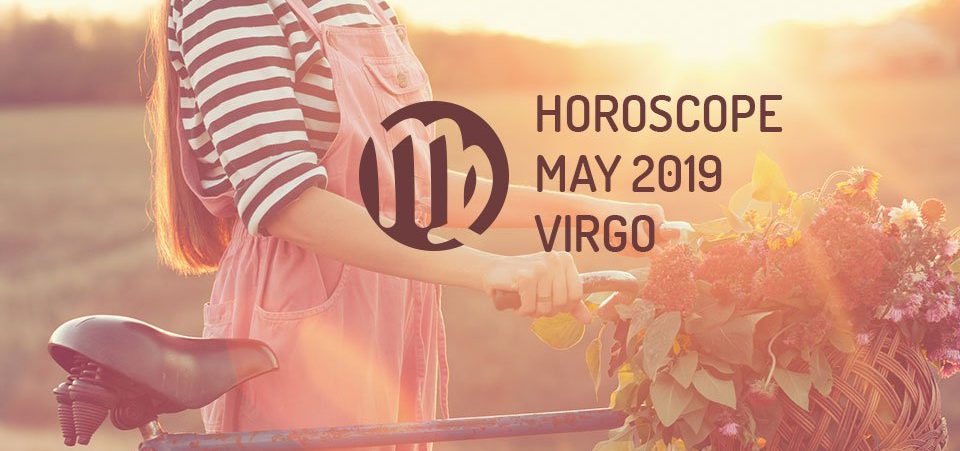 Here is your Virgo Horoscope for May 2019. Every month, you will find at WeMystic the astrological forecasts for your zodiac sign.
Virgo Horoscope for May: what to expect
---
Love and relationships
The retrogradation of Pluto and Saturn in Virgo's House V, in addition to generating a certain blockage or creative restriction, guides this sign's native towards introspection rather than romance and scattering.
This transit implies the transformation of the relationship maintained with children, especially those who are in adulthood. Likewise, the subject reconsiders his/her position on the approach to sensory pleasures and recreational activities.
Important: it is not a question of leaving the pleasant aside, but of appreciating its goodness and including it in your life, with the right balance.
On the other hand, the entry of Lilith in the House VII of Virgo, on May 3rd, can generate frictions between couples; but before entering into debates, investigate the real motives that induce you to remain on the defensive.
Let's remember that with Chiron present in House VIII of Virgo, work of consciousness is needed to build even more consciousness, around themes such as intimacy and personal trust, as well as overcoming past experiences.
Money and career
May 2019 is a financial planning month for Virgo's sons and daughters. Pallas will begin its direct phase in House II of Virgo, just on 30/05, which means that you must take advantage of this period to consider the different strategies that will lead you to achieve the economic objectives, and meet payment commitments.
Be careful, it is not a matter of starting the process, but of structuring it, from the analysis of the different options of management, investment and entrepreneurship. In order to do this, it is necessary that you are clear about your real goals, those that feed your soul, and can motivate you to go beyond limiting beliefs.
Venus will be traveling over Virgo's House VIII until May 14. In this location, there is also Chiron who, in conjunction with Venus, brings not only business opportunities with family or partner, but the work of learning to trust others, consciously.
If you decide to get involved in a project or investment with a third party, it is crucial that the responsibilities are shared, according to the talents of the parties, and that they can trust each other.
The same applies to relationships with work teams or colleagues, and the need to delegate functions. The entrance of Mars in the House XI of Virgo, on May 15, promotes the exercise of leadership in work teams and group activities in general.
The success of the initiative will be guaranteed with your participation; however, you will not be advancing in your personal growth, if you assume the responsibilities of others, in addition to your own (not to mention that you also interfere in the process of the other).
The entry of Mercury and the Sun in the House X of Virgo (21/05) is a favourable alignment to renew professionally, or study in detail, which are the objectives that really want to achieve, in the workplace, medium and long term.
It is possible that you will receive new job offers in areas that you have not explored until now, or that will channel your talents in unusual ways, so it is convenient that you have your mental scheme in order.
Remember that asteroid Psyche is in Virgo's House VI, which alludes to connecting work and home routines, and even self-care, with your true interests and motivations (not those of others).
Full Moon in Scorpio on May 18, will play House III of Virgo, signalling the closing of a discussion with a person from your close environment, and clarity for the definition of personal goals.
Another aspect to consider, during this time of the year, is the entry of Venus into House IX of Virgo (15/05), where Uranus is also found. Mercury will pass through this site from 06 to 20/05, and the Sun will be passing through this location, until the 20th.
Additionally, the New Moon in Taurus on May 4th will take place on Virgo's House IX. With these alignments and transits in your favour, it promotes participation in forums, congresses, and professionalization courses in areas not considered until now (Uranus effect).
Likewise, the possibility of entering international markets will be considered, either through business or publications, or due to travel or moves. Let us not forget that Jupiter is retrograding in the IV House of Virgo, so the concept of home and family of the subject is in the process of transformation.
For the students of Virgo, the transits on House IX, impel the attainment of academic achievements, but also the alternative of initiating new studies (in parallel), in other areas of knowledge.
Health
In general, the physical state of Virgo natives will remain stable, during May 2019; however, it will be necessary to pay attention to emotional health, due to the presence of the asteroid Psyche in the House VI of the sign.
Psyche (or Psyche) alludes to the subject's own vulnerability and connection with the soul, so its presence in House VI of Virgo, invites to combine these two aspects within the routine of self-care, and the professional field.
In this sense, the fact of hiding your emotions or working in a demotivating space (even if it is developing a project you like), can have a negative impact on your state of mind, even channeling this discontent through minor ailments or small accidents (in the most serious cases).
It is advisable to pay attention to your inner voice. You don't have to pursue a goal from the past, if it no longer represents anything for the person you are now. We live in a process of constant evolution, which is important to respect.
In the same way, anchoring yourself to commitments that demand more of you than of the other, or lead you to assume other people's responsibilities (by their own will or not), are situations that can easily generate physical or emotional wear.
Consequently, it is essential that you take care of yourself, because you are the most valuable person. The entry of the asteroid Eros into Virgo on May 6 is the perfect opportunity to consciously work on self-love, reconnect with sensuality, and enjoy pleasure.
Discover more about Virgo's character and personality traits >>
---
You may also like:
---