Virgo Horoscope for November 2019
---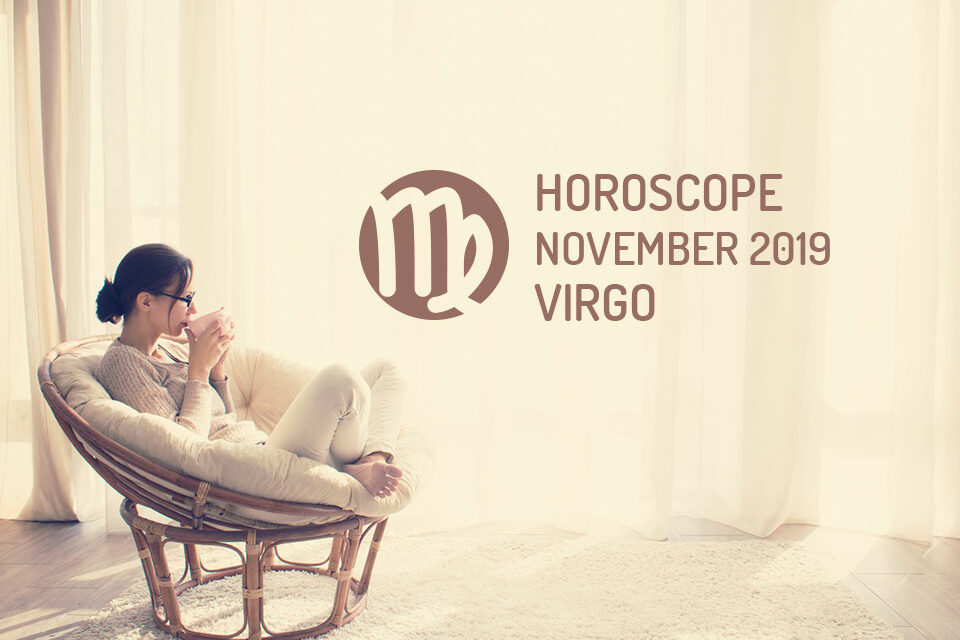 Here is your Virgo Horoscope for November 2019. Every month, you will find at WeMystic the astrological forecasts for your zodiac sign.
Virgo Horoscope for November: what to expect
---
Virgo Horoscope for November: Love

---

From November 01 to 24, Venus will be traveling on the IV House of Virgo, a location where the asteroid Pallas (11/08), the Sun (11/22) will make their entrance, and the New Moon will take place in Sagittarius of the 26th.

Venus in the IV House of Virgo is a favorable astrological position to decorate your house, spend quality family time, and work on the healing of the female lineage.

For its part, Pallas in House IV of the sign of Virgo, orients the energy towards the organization of your home (classification of objects, separating what you can donate, or discard).

With the arrival of the Sun, and the New Moon, it is possible for the subject to project a move, receive resources to execute structural improvements of the property, or evaluate the best strategy to get out of the comfortable area, and move towards its expansion.

Family gatherings during this period of the year are well aspected; however, it is convenient to keep in mind that Mercury will be retrograde in the House III of Virgo, from November 1 to 19.

This transit can cause misunderstandings with siblings or neighbors, so it is convenient that you try to express yourself as clearly as possible, and consider the position of the other (not just yours).

Another relevant astrological aspect during this era is the entrance of the dwarf planet Ceres and Venus to the V House of Virgo, on the 16th and 11/25, respectively.

Ceres and Venus in House V, together with Saturn, Pluto and the South Node, is an invitation to receive the opportunity of romance with joy, without prejudice and old beliefs, based on past events.

Virgo Horoscope for November: Money

---

On November 3, the asteroid Juno will enter the Second House of Virgo, where Mars is also located, until 11/20.

Juno in House II of Virgo, gives a sense of sense to the impulse of the warrior planet, so the natives will be won to analyze the economic proposals received, in detail, before assuming a position.

Likewise, with this astrological position (Juno in House II of Virgo), the native is aware that the time has come to commit to the material objectives set, if they really want to achieve them.

Recall that Chiron continues to retrograde in House VIII of Virgo, so Virgo's sons and daughters are working not only to consolidate their financial (and emotional) independence, but to recognize when it is necessary to join forces with others or delegate functions.

On the work level, Mercury will be retrograding from November 1 to 19 in House III of Virgo, pointing out that (as far as possible), it is advisable to suspend the presentations of projects and ideas.

With Mercury retrograde in House III of Virgo, you should carefully verify the recipients of the emails you send, or the payments of products purchased in virtual stores (internet), to avoid the disclosure of confidential information.

Likewise, any contract that is signed at this time of the year, must be reviewed in detail, to guarantee the clarity of the terms and conditions. Do not take sides in discussions between colleagues, or participate in malicious comments.

Keep in mind to take note (in writing) of your appointments and pending assignments; support the memory of your electronic devices; and leave your home in advance to get to work or important meetings (Mercury retrograde in House III can cause delays in local transportation, and vehicle breakdowns).

Another astrological aspect to consider, during this time of the year, is the beginning of Neptune's direct trajectory in House VII of Virgo (11/27), which will allow us to define, with objectivity and realism, the goals of the current associations.

On the other hand, the Full Moon in Taurus on November 12 will touch House IX of Virgo, where Uranus is retrograde. This configuration alludes to understand that self-imposed limitations and old structures are no longer viable for you.

For Virgo students, Uranus retrograde and the Full Moon over House IX of the sign, they mark the culmination of a task that demanded a lot from you, but the results will speak for themselves.

Virgo Horoscope for November: Health

---

Mercury, ruling planet of the sign of Virgo, will be retrograde in your House III from November 1 to November 19, so it is possible that you experience states of confusion, migraines, pain or diseases of the throat and ears.

However, these will be temporary ailments from which you can recover (gradually), once the planet of communication begins direct trajectory, on 11/20. This is no excuse for disregarding medical instructions or ending a treatment earlier than expected, just because you feel better.

With Mercury retrograde in House III of Virgo, it is important to cultivate patience and perform meditation or prayer practices that contribute to maintaining internal balance.

Recall that, with this transit it is possible, that inconveniences may occur such as: delay or loss of travel by means of public and private transport; accidental disclosure of personal or confidential information; damage to electronic equipment, and damage to the private vehicle.

All these situations can be triggers for the stress of the native, generating anxiety crises, and headaches, among others (beware of leg and ankle injuries, for not being aware of the road).

To successfully overcome this journey of retrograde Mercury in House III of Virgo, it is essential to maintain inner serenity, and be aware that the mistakes of the season can be repaired.

Important: respect your sleep and rest schedules. Recreational activities with the closest friends, are well aspected, during this period (North Node House XI).
---
---