Virgo Horoscope for October 2018
---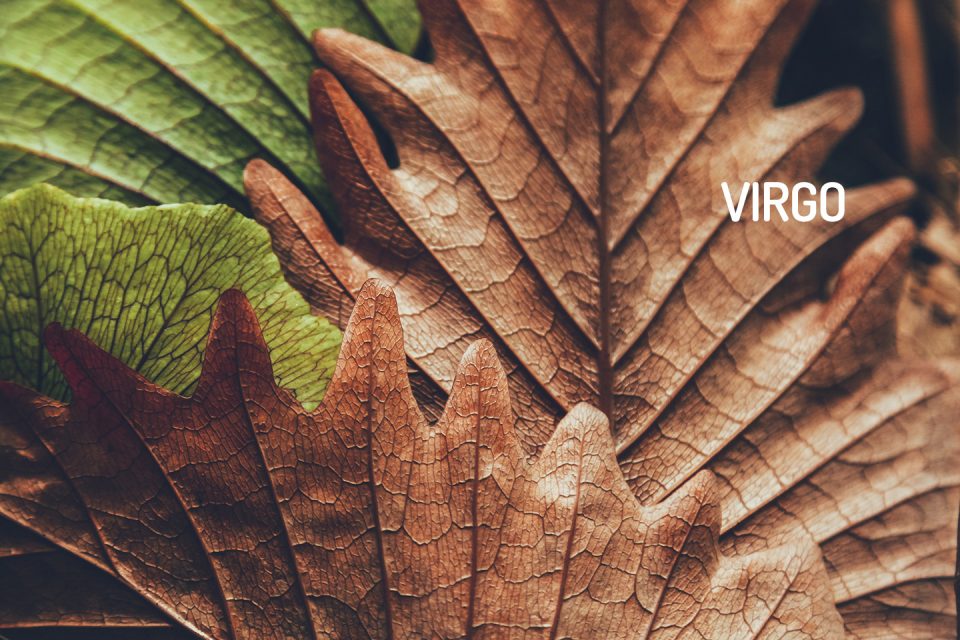 Here is your Virgo Horoscope for October 2018. Every month, you will find at WeMystic the astrological forecasts for your zodiac sign.
Virgo Horoscope for October: what to expect
---
Love and Relationships
The retrogradation of Venus in the House III of Virgo, from 05/10, can constitute an obstacle in the communications that are maintained with a couple, relatives, neighbors, and even co-workers.
However, the entrance of the Sun in this same location (House III of Venus), on 24/10, will allow you to notice that the level of external aggressiveness is masking an inner restlessness, related to the future.
On the love plane, caution is advised since, with Pluto and Saturn in House V, the native may believe that he has no time for games and romance, and without realizing he is involved in a relationship, whose idealized vision does not correspond to reality (Neptune and Chiron retrograde in House VII).
Finally, the entrance of asteroid Psyche to House IV of Virgo (05/10), reminds you that your home can be anywhere in the world, as long as you carry love in your heart and the good memories of your loved ones.
Money and Career
During the first half of October, the Sun and the dwarf planet Ceres will remain in House II of Virgo, which will keep finances on the rise, with good chances of receiving an increase or bonus.
Additionally, the New Moon in Libra on October 8 will touch Virgo's House II, signaling new financial opportunities that may involve a new position or job, the beginning of an enterprise, or the idea of beginning to commercialize a hobby.
However, don't let the bonanza go to your head, because you'll fall into a whirlpool of superfluous expenses and impulse purchases that will compromise your peace of mind. Evaluate your budget, and determine how much you can spend, without major restrictions at the end of the month.
In the workplace, Mars in House VI of Virgo will take on new professional obligations as a challenge, and if the work involves sharing with groups, the enthusiasm will be greater.
Important: keep in mind that Mars in House VI will make you feel invincible and inexhaustible so many sons and daughters of Virgo will go to work as if there will be no tomorrow. It is possible that this type of behavior will have repercussions on your health (in the long term). You are not a machine, respect your human component, take time to breathe, love and have fun.
The retrogradation of Uranus in House IX of Virgo speaks to us of mixed emotions regarding a project that involves moving to another country, coming into contact with new (international) markets, or taking a new academic course (in the case of students).
The entry of Juno retrogrades in this location (House IX of Virgo), on the 24/10, can make you feel that you cannot abandon the path to which you committed yourself a long time ago, because that would harm others or cause your loyalty.
Fortunately, the Full Moon in Taurus on October 24 will touch this part of your astral map (House IX of Virgo) and will allow us to clearly elucidate the real reasons for your indecision, as well as the desires of your heart.
In this sense, the 26/10 will produce a special astrological phenomenon: The Venus Star Point. This stellar aspect is characterized by revealing what we want, as in this case will occur with Venus retrograde and House III of Virgo aims to reflect on the preparation needed to undertake a personal journey (internal or external).
Health
With the presence of asteroid Palas in Virgo, October is projected as a good time to enter into connection with one's own body, and listen to its needs (rest, enjoyment, exercise, adequate food).
It is also an excellent season to follow the new habits of life, and apply discipline to ensure the development of them, in the short, medium and long-term.
It is worth noting that Mars is in the House VI of Virgo, which gives the natives the sign of great strength and vitality, especially for the practice of team sports.
This position of the warrior planet favors the spirit of competition and the activities that imply a great use of energy, (it is possible that you feel incapable of exhausting yourself as if you had "new batteries").
Outdoor exercises will contribute to the sensory stimulation of the subject, to a greater extent than indoor activities; this does not mean that one is better than the other, but will have a different impact on your mood (indoor activities will promote social interaction).
Mercury, a planet regent of Virgo, will be visiting House III of the sign of the virgin, from 09 to 30 October, which translates into an excellent opportunity to analyze your patterns of communication and internal dialogue (what you say to yourself).
As the transit of the messenger of the gods will take place under the influence of Scorpio, it will develop a climate conducive to self-knowledge exercises and confidences (with close friends, partner or therapist).
It is important to remember that the Sun will also be in House III of Virgo, from October 23rd and that, in this sector of the astral map, the retrogradation of Venus will also take place (from October 5th).
Retrograde Venus in House III of Virgo alludes to the repetition of self-destructive thought patterns (emphasis on exacerbated criticism) or that attempt against the native's self-esteem, and his ability to interact with others.
But the entrance of the Sun in this location (House III) will allow you to clearly identify the negative lines of conduct, and act accordingly (you can consciously work on their dissolution or believe that they will disappear if you don't pay attention to them).
Discover more about Virgo character and personality traits >>
---
You may also like:
---