Virgo Horoscope for September 2019
---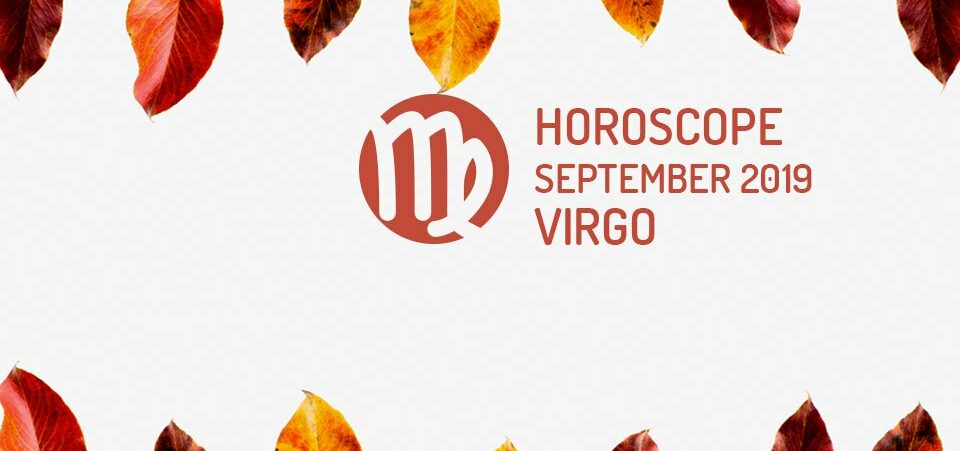 Here is your Virgo Horoscope for September 2019. Every month, you will find at WeMystic the astrological forecasts for your zodiac sign.
Virgo Horoscope for September: what to expect
---
Love and Relationships
The Full Moon in Pisces on September 14 will touch House VII of Virgo, putting an end to those relationships (and negotiations), which were in a stalemate.
In some cases, the lunar event may represent a change of status between constituted couples (dating announcements, marriage). However, it is important to remember that retrograde Lilith and Neptune are in House VII of Virgo, which warns of possible tensions, and the attempt to disguise or idealize the personality of the other, so that it fits into the personal scheme of the subject.
For the singles of the sign, the beginning of the direct phase of Saturn in the V House of the sign (18/09) may allow them to be less rigid with themselves, in terms of romance and fun.
However, as Pluto continues to retrograde in this location (House V), Virgos will be more interested in investigating the failed relationships of the past, and obtaining true learning.
Direct Saturn in the V House of Virgo also refers to a new system of discipline, which will govern the relationship between parents and children, giving greater confidence to the descendants, as long as they have demonstrated maturity.
On the other hand, the entrance of the asteroid Eros to the IV House of Virgo (24/09) points to moments of intimacy, at home. Let's not forget that Jupiter and the dwarf planet Ceres are also found in the IV House of Virgo.
With this alignment, the subject feels more confident, calm and expansive in the area listed as home. You can also make decisions such as remodeling the property or selling it, to get closer to something that really meets your expectations.
Jupiter and Ceres in House IV of Virgo talk about healing emotional wounds, and connecting with your ancestors, especially the maternal or female lineage.
Money and Career
September 2019 will be a positive period for Virgo's finances. On 09/14 Mercury and Venus will move to House II of Virgo sign, translating into inspiration, and the desire to share ideas and knowledge.
The native will be analyzing new ways to diversify their sources of income, and promote their personal projects. It is possible that the chosen alternatives are related to their secret passions and hobbies.
The entry of the Sun in this location, on 23/09, indicates that the steps prior to the launch of the initiative must be passed from conceptualization. It is worth noting that the Sun drives an urgent call to action, in other words, the subject must transcend the mental, and channel the energy into concrete actions.
Important: With Mercury, Venus and the Sun in House II of Virgo, the changes of image and wardrobe are well aspected, during this period of the year, as long as they obey your work of consciousness, and not as a distraction strategy.
On the other hand, Chiron continues to retrograde in House VIII of Virgo, which means that there are still emotional issues to heal, associated with the level of trust (surrender) that you place in others.
This astrological aspect (Chiron retrograde in House VIII of Virgo) is reflected in how you assume the financial responsibilities of third parties, or refuse to receive contributions from the people around you, as a kind of debt.
On the labor level, September 2019 will be a particularly quiet season for Virgo natives, who will be able to take advantage of the time to clarify their professional goals and objectives.
On September 18, Saturn will begin its direct phase in the V House of Virgo, a transit that alludes to the responsibility for a creative or personal project, and does not blame external factors or circumstances.
Recall that Pluto continues to retrograde at this site (House V), so the obstacles that may arise in the subject's path must be thoroughly examined, and not only on the surface.
This corresponds to the influence of retrograde Uranus in the IX House of Virgo, an astrological position that, although it can attract unexpected inconveniences in travel and academic matters, also constitutes a valuable ally when it comes to breaking with old limiting beliefs.
As the asteroid Vesta will begin its phase of apparent recoil, on 23/09, precisely in the IX House of Virgo, you will adopt a more reflexive (and introspective) attitude, linked to the analysis of your behavior and how you manage the internal dialogue.
Health
In August 2019, a stellium (accumulation of planets) was configured in the sign Virgo, with the participation of the Sun, Mars, Venus, Mercury and the asteroid Vesta. This alignment will remain active until September 14, when the planet of desire (Venus) and the star of communication (Mercury) are transferred to Virgo House II.
A stellium in Virgo confers greater physical vitality to the natives of the sign, which is especially favorable for those who are in the process of recovery, after accidents, diseases or surgical interventions.
However, it is important to remember that a stellium carries a considerable amount of energy, which can unbalance the nerves of Virgo, lead to nervous breakdowns, including psychosomatic diseases.
To counteract this tendency, it is essential that you devote time to reflection, meditation or prayer (according to your preferences); do walks in natural spaces or low impact exercises (soft yoga, tai chi, lu jong, among others), whenever appropriate for your physical condition.
Likewise, it is advisable to respect sleep and rest schedules, and avoid excessive self-criticism so as not to increase stress, or feelings such as frustration, depression and sadness.
Discover more about Virgo character and personality traits >>
---
You may also like:
---