Aquarius Horoscope for December 2018
---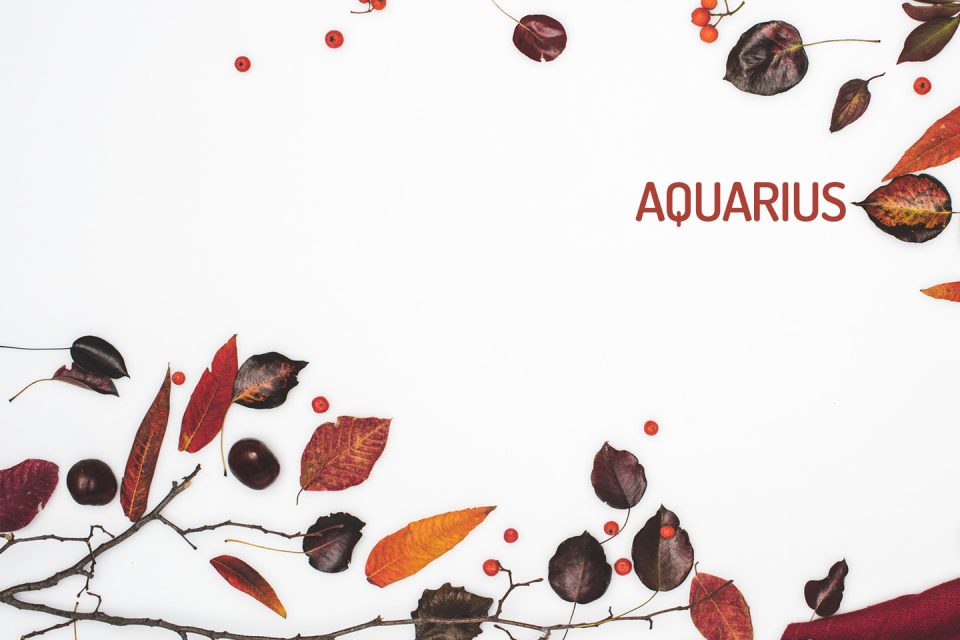 Here is your Aquarius Horoscope for December 2018. Every month, you will find at WeMystic the astrological forecasts for your zodiac sign.
Aquarius Horoscope for December: what to expect
---
Love and Relationships
December will be a quiet month for couples of Aquarius. The presence of the asteroid Eros in the V House of this sign promotes romantic encounters for those who are already in a relationship, and new experiences in love for those who are single.
On the other hand, the direct phase of the asteroid Juno will begin on December 23rd in the IV House of Aquarius, which suggests a desire to ensure a peaceful setting at home so that your family can enjoy the festivities.
An aspiration towards perfection can lead to disagreements with some relatives, especially with the pressure exerted by Uranus in retrograde in the III House of Aquarius. However, these troubles can be overcome if you allow yourself to be more flexible.
It is worth noting that the social lives of the Aquarians will be very active at this time of the year, thanks to the presence of Mercury in the XI House (starting on 12/12), which is a position that favors meetings with friends and colleagues.
Sharing with those around you will awaken your most creative side, both at work and at home. It wouldn't be out of the ordinary if you decide to surprise your loved ones with someone they miss or an unexpected trip.
Money and Career
In general, December 2018 will be a positive period for the sons and daughters of Aquarius in the financial and professional realm. The beginning of the direct phase of Chiron in the II House of this sign alludes to the understanding of conditions which will lead you to invest in unnecessary objects (compensation).
This does not mean that you will change this pattern of behavior overnight (it is something that requires daily and conscious effort), but you will have enough clarity to identify the its triggers, resulting in better administration of your resources from the medium to the long term.
In the workplace, the Full Moon in Cancer on December 22nd will touch the VI House of Aquarius, which represents the end of a situation that has caused you discomfort at work, This will be due to your direct intervention or that of others.
It could relate to negative people leaving your environment, a change of office, company, supervisor or other changes. However, the important thing is that you will feel more confident and enthusiastic moving into the future.
This trend will be reinforced by the entry of Venus into the X House of Aquarius on December 2nd, a transit which relates to the link between work and satisfaction for fulfilling your duties.
Also, Venus in the X House of Aquarius is an excellent to make yourself better known, either through social gatherings or meetings with colleagues or mentors, especially if you work in the field of arts.
It should be noted that Mercury will be in retrograde in the X House of Aquarius from December 1st to 5th, so it is recommended to avoid having an aggressive attitude in your workplace or being involved in projects that contradict your personal values during this period.
Mercury will pass into the XI House of Aquarius on December 12th, which is where the New Moon will also occur in Sagittarius on 12/07. These alignments suggest the beginning of team projects (or those which will have a very large impact) whose development will be widespread. Do not miss this opportunity.
On the other hand, the presence of the asteroid Pallas in the IX House of Aquarius represents the importance of planning actions in advance, especially those that involve your participation in conventions, presentations, publications and international procedures.
Pallas in the IX House of Aquarius also constitutes a wake-up call for the students of the sign to not leave everything for the last minute or January 2019, since it will be much more complicated than they imagine.
Health
The entrance of the asteroid Vesta into Aquarius on December 1st will awaken your interest in your own spirituality (regardless of whether you follow a specific religious path or not), which is an excellent opportunity to reconnect with your divine side.
The transit of Vesta in Aquarius also encourages participation in humanitarian or social causes as well as practicing self-care, (with the premise of taking care of the body as if it were a temple).
While there will be a tendency to rebel and satisfy all of your fancies (Lilith in Aquarius), the presence of Vesta in the sign of the water-bearer supports moderation, reflection and assessment (choosing what is best for you).
On the other hand, the retrogradation of Uranus in the III House of Aquarius, and under the influence of Aries, indicates a tendency to suffer from migraines, colds, allergies, and anxiety spells.
Although these are temporary ailments, and ones you'll quickly find relief for, their manifestation will lead you to question if you are really paying attention to what your body needs.
It is not about simply making food and exercise plans, but rather the time you spend resting, enjoying friends and loved ones, participating in family activities, and cultivating hobbies.
The entrance of the Sun into the XII House of Aquarius (12/21) where Pluto, Saturn and the South Node will also be located, invites you to reflect and overcome those patterns of behavior that are not benefiting your current lifestyle.
It is possible that when you let go of the old conditioning you will feel naked or vulnerable (Psyche in the XII House of Aquarius, starting on 12/26), but remember that this is a process of rebirth, one that will allow you to express your true essence and the desires of your soul.
Discover more about Aquarius character and personality traits >>
---
You may also like:
---