Cancer Horoscope for December 2020
---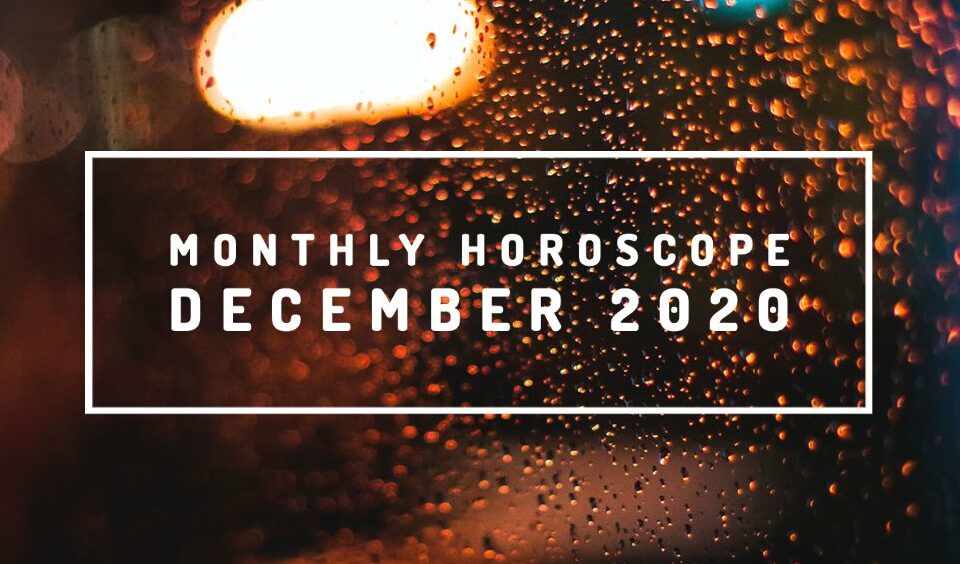 Here is your Cancer Horoscope for December 2020. Every month, you will find at WeMystic the astrological forecasts for your zodiac sign.
Cancer Horoscope for December: what to expect
Cancer Horoscope for December: Love

---

The entry of Venus into the VI House of Cancer (12/15), suggests the possibility of an attraction between professional colleagues, or work colleagues. The arrival of Eros (asteroid of lust) to House V of thissign (12/22), reinforces this trend, encouraging flirting and sensual games.

On the other hand, the entry of Saturn and Jupiter into House VIII of Cancer (on December 17th and 19th) speaks of shared family responsibility, and the interest in including loved ones in long-term projects that will contribute to the economic and personal expansion of the participants.

In the same way, the entry of Mercury and the Sun into House VII (on December 20th and 21st), points both to the announcement of marriages, commitments and courtships, as well as to the celebration of prenuptial agreements, and business contracts.

Attention: on December 23, Pluto in House VII of Cancer will square with Mars in House X, which can generate tensions between couples, for reasons of a professional or financial nature.

Cancer Horoscope for December: Money

---

December 2020 presents a positive outlook for the sons and daughters of Cancer, in financial matters. The entry of Saturn into House VIII of Cancer (12/17), will highlight the importance of sharing responsibilities and economic objectives with your family or partner.

In the same way, the transit of Jupiter through this same location, from 12/19, 2020 to 12/29, 2021, points to opportunities for financial growth, obtained through partnerships.

Note: in 2021, the planet of expansion (Jupiter) will briefly visit House IX of Cancer, from 05/13 to 07/28, when it will return to House VIII of Cancer, location where it will remain until 12/29.

It is important to note that on December 21st (2020), the Great Jupiter – Saturn Conjunction will take place, an event that occurs once every 20 years. As this time, the alignment will take place on the VIII House of Cancer, we are talking about a project with great positive impact, for the personal and family heritage of the native.

At the workplace level, the passage of Mercury through the VI House of Cancer, from December 01 to December 20, tells us about interesting job proposals; productive work meetings (setting goals for 2021); and possibility of change of location or promotions (Sun in House VI, until 12/21).

Keep in mind that the total solar eclipse in Sagittarius on 12/14 will take place in House VI of Cancer, imposing new work routines and a different perspective on your ambitions and professional relationships.

The solar event also invites you to collaborate with others, with the best disposition; but, without believing in everything you hear (Uranus retrograde and Lilith in the XI House of Cancer).

On the other hand, the entry of Venus into House VI (12/15), indicates the native's preference for activities with social impact, or tasks that require a large dose of creative energy.

It is worth noting that on December 11, the Sun in House VI of Cancer will star in a trine with Mars in House X, giving a boost to the native's professional aspirations, and their work strategies.

In this sense, the beginning of Chiron's direct trajectory in House X of Cancer (12/15), supposes greater confidence when assuming leadership positions, or establishing macro work objectives.

Cancer Horoscope for December: Health

---

The transit of Mercury through House VI of Cancer, from December 01st to December 20th, constitutes an excellent opportunity to plan domestic activities; and consultations with medical specialists, personal organizers, trainers, and spiritual advisers.

Keep in mind that the total solar eclipse in Sagittarius on 12/14, will occur precisely in House VI of Cancer, promoting changes in lifestyle; adoption of healthy habits; and the search for balance between body and mind.

The fact that both Venus and the asteroid Juno will enter this location (on 12/15 and 12/18 respectively), indicates that the native will undertake this transformation process from love and harmony, with a deep commitment to what which means to achieve integral well-being.

The alignments on House VI of Cancer, favor physical exercise, especially yoga, walks, running and the use of ellipticals and stationary bicycles. Likewise, the practice of meditation, prayer, visualization, affirmations, and positive thinking are well-aspected.

A particularly important astrological event during this time of year will be the Double Full Moon in Cancer on 12/29, which will emphasize the healing of emotional wounds through forgiveness, understanding, and self-compassion.
---