CHINESE HOROSCOPE 2022: HOW WILL THE YEAR FOR SIGN DRAGON BE LIKE
---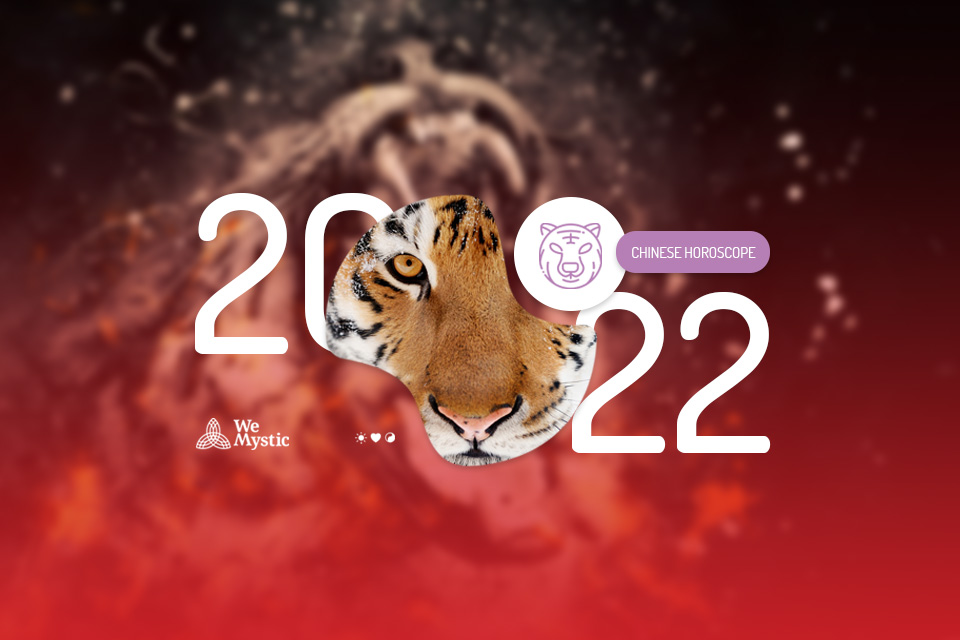 The dragon is a legendary creature. It can survive on land, in water, and in the sky. It is a mysterious, energetic, majestic, and intelligent animal. The dragon is a celestial animal and is a symbol of power.
People born in the Year of the Dragon are energetic, healthy, and have the gift of good fortune and good luck. They have a magnetic personality and it is hard not to notice their presence in a crowd. They love to compete and have a great desire to win. They don't fail very often, but they don't accept failure gracefully.
The dragon is also a perfectionist, setting very high standards. They can be very demanding and arrogant, but generally inspire confidence. They can be snobbish and easily impressed by wealth and splendor. Either way, Dragons will succeed wherever they go.
The Tiger is the king of the mountain; the Dragon is the emperor of the sky. If Tiger and Dragon can work together, they become an invincible duo.
Dragon and Tiger are good business partners. Tiger is the leader, and if you work for Tiger, you will be paid well. Dragons are impetuous and can get out of control when faced with difficulties and obstacles at work and in daily life, incurring a lot of pressure and stress on themselves in 2022. However, your fortune will show changes and improvements in the second half of the year, bringing good luck in career aspects and promotion opportunities.
Receive all our tips by email!
Love Astrology? Subscribe Now and Receive Exclusive Content!
Career
In 2022, the Dragons' overall career luck will be subject to testing. They may be very confused this year, especially at the beginning of the year, they may feel lost and not even know where they should go. However, Dragons should not be discouraged. In 2022 they will have some good opportunities, but they will also have their skills tested. Opportunities for promotion and advancement demand a certain price, especially if they are related to job transfer or moving house.
In any case Tiger brings you a good career opportunity. This means that your job will keep you busy. You will work with your boss and he will respect your opinions.
Tiger naturally supports the entrepreneurial movement, since taking risks is inherent to this sign. For the enterprising Dragon, events should easily find a favorable upward rhythm. From this perspective, the Dragon is advised to take care of his lifestyle with zeal, to always look his best throughout the Chinese year 2022.
In 2022, the Dragon will be able to overcome obstacles on the path to his professional success. Motivated and well-prepared, it is his creativity that will be called upon and highlighted at first glance. It is in this professional environment that he will be able to identify the new fields of expression he wishes to pursue.
But in the Year of the Tiger, risky actions should be minimized at all costs. In 2022, the Dragon should also show more tolerance toward his new collaborators and avoid as much as possible showing the somewhat presumptuous side of his personality. Also, his professional relationships will be more beneficial and productive if he accepts that not everyone can have the same level of passion and energy as he does.

98.1% (1312)
Love
The Dragon sign in love is deeply loyal. He calculates the pros and cons very well before entering into a relationship, but when he decides to invest, he really invests. It is only a complicated partner for other signs that also possess the strong personality. They are affectionate and companions, but do not deal well with disorganized and unambitious people. They need people who also want to go further, because they hate stagnation. They are very controlling, and for this reason they can suffocate the people who relate to them.
They tend to demand perfection, so they always live in a regime of demands and demands. They hate criticism, so they always act impeccably – whatever it takes – in order to be admired wherever they go. The fact that they never give up can tire other people, because the Dragon natives need to be always right, and they do not accept any other hypothesis.
For the committed ones, the general fortune in love and relationships will be relatively stable this year. 2022 will require giving and devotion in the relationship. There may be some tests this year, and fights may occur over trivial matters of life. Take a deep breath and count to 10, these fights are not worth the wear and tear.
For single women, 2022 is an ambivalent year, with moments of great calm followed by agitated periods. The year of the Tiger brings mirror relationships. This means that certain relationships will have the possibility of reflecting your own flaws, sometimes you would have preferred to look elsewhere. In order not to be destabilized, the Dragon will have to show openness and flexibility in order not to be blinded by the superficiality of outer beauty.
Health
The Dragon should take care of his heart throughout the Year of the Tiger. This includes avoiding sitting for too long and practicing regular exercise to keep fit and taking care of your heart activity (walking, running). However, more attention should be paid to the health of the women in your family, especially the health of your wives daughters and mothers. If you have a lot of Earth in your chart, you need to pay attention to your digestive system.
Check the predictions for all signs
You may also like:

98.1% (1312)
---