CHINESE HOROSCOPE 2022: HOW WILL THE YEAR BE FOR THE OX SIGN
---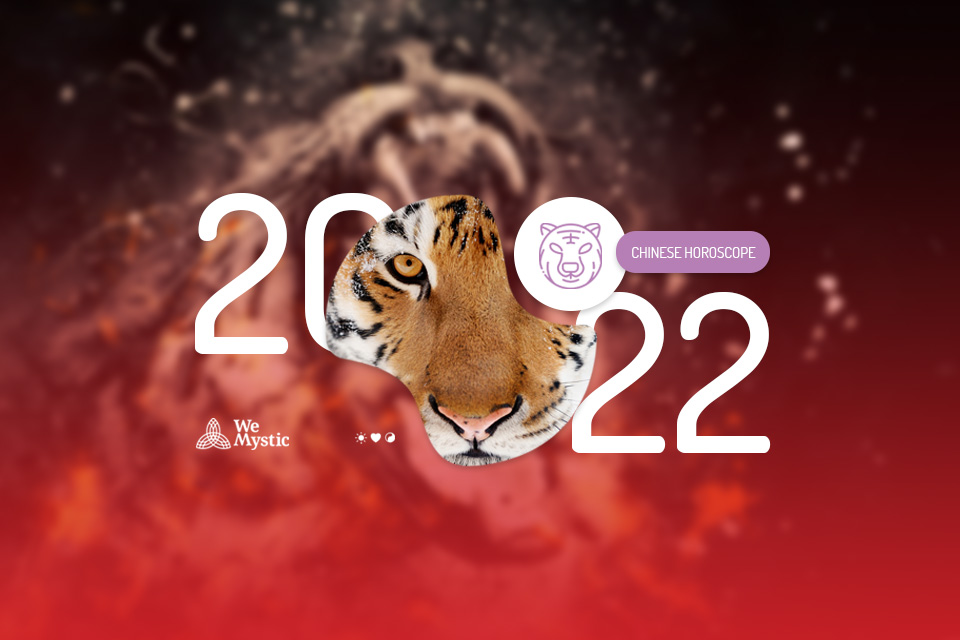 This year, you must show courage to face all challenges. Although there are obstacles, you will eventually achieve success by overcoming them. Perseverance is the key to success. However, your immune system can be affected. Pay more attention to your body and mind. Good health is the most important thing in life.
The power of silence radiates from the natives of this sign. A person born during the Year of the Ox, is very self-confident and knows his goals in life. Powerful and balanced, the Ox always manages to find the energy needed to get back on his feet, even through difficult times. Able to carry heavy loads, to fall down and get up again, the Ox's tenacity and perseverance allow it to climb mountains and protect those it loves from the most adverse conditions.
Buffalo and Tiger are very compatible. Wood represents the Buffalo's career, so the Tiger can act as his boss or employer. They can be good business partners.
Because of the good relationship between the two, the Buffalo will have good luck in career, social connection, and love relationship.
Receive all our tips by email!
Love Astrology? Subscribe Now and Receive Exclusive Content!
CAREER
The element of the Tiger is Wood and it represents the career of the Buffalo, so you should have a good opportunity for career development.
The Tiger is a tree that grows in the spring. When the Buffalo meets the Tiger, your career thrives. If you have an opportunity for promotion or a new job, you should show your enthusiasm and accept the new position. Tiger is a star of travel and change; moving is a lucky sign. It is a good time to make a change in your career.
You will be busy with your daily work, and possibly need to work frequently with your boss. Your proposals and suggestions will be accepted by your company. You will have a remarkable career during the Tiger cycle.

98.1% (1312)
LOVE
As I mentioned earlier, Buffalo and Tiger have a great relationship, and they make a perfect match.
For the committed ones, The Tiger will bring more harmony and stability. Reminder – when diving into work, don't forget that your loved one needs attention and support. Therefore, it is advisable to spend your weekends not at work, but with your family.
For single women, it will be easy to find your ideal partner. If you are in love, you can consider a closer relationship. It is true that, excited by work, you may cross paths with your soul mate without realizing it.
Break up the work routine with walks in the park, visits to museums, and trips.
On the other hand, Buffalo should be aware that not everyone follows the same rules of ethics as he does. Hypocrisy, small talk, or even distortions of reality can easily lead him in the wrong directions if he doesn't take the trouble to first conduct his own investigations into his encounters
HEALTH
Tiger provides you with a healthy body and mind, but that doesn't mean you can abuse it. Working without sleep and rest is a pernicious habit. According to the trends for 2022, the Buffalo should limit his salt intake. He also needs to find physical activities that keep him fit.
Those with excess earth in their chart may become sedentary during the year of the Tiger. Moving around, exercising, traveling, walking in the park, cycling, jogging, and walking on the beach will do your health a lot of good. Otherwise, you need to pay attention to your stomach, digestive system, and weight gain. For people with chronic diseases, the period is favorable for preventive treatment.
The year 2022 provides a renewed awareness of the importance of the connection between your well-being and your body, allowing for increased creativity and joy of life, despite the obstacles encountered during the year.
Check the predictions for all signs
You may also like:

98.1% (1312)
---