CHINESE HOROSCOPE 2022 – HOW WILL THE YEAR BE FOR THE SIGN ROOSTER
---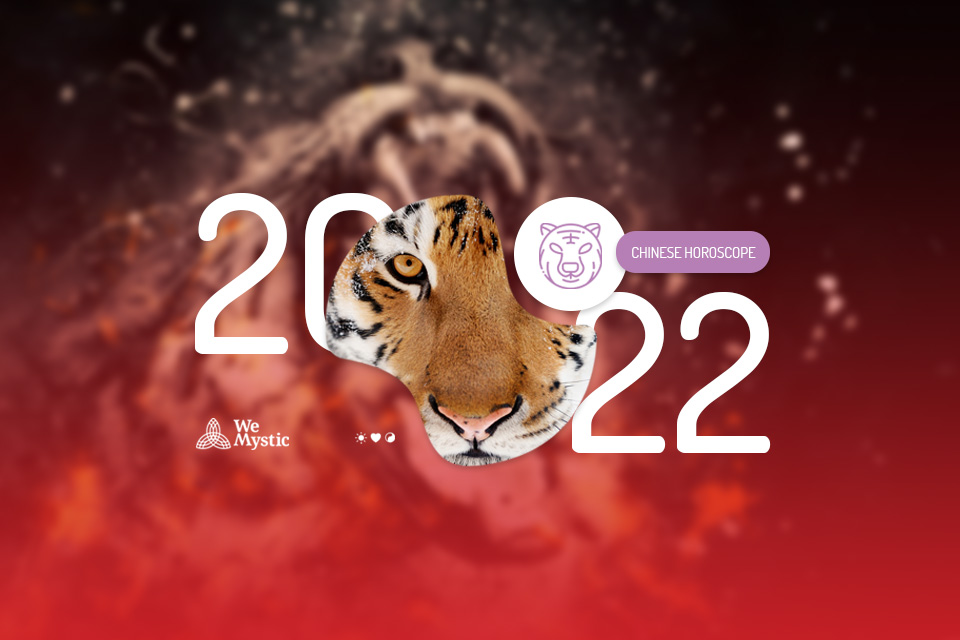 Roosters are always active, fun-loving, and popular in their social circle. Roosters are talkative, outspoken, honest, and loyal individuals. They like to be the center of attention and are attractive and very beautiful people.
Roosters are happiest when they are surrounded by other people, whether at a party or just at a social gathering. They like the spotlight and will show off their charm on any occasion.
2022 will be a year of good luck for the Rooster. Not only will they inherit the good fortune of the previous year, but their overall fortune will increase due to the favor of many auspicious stars.
Their career and wealth will benefit the most. Whatever difficulties you may encounter along the way, you will get help from your superiors, and break through the obstacles. However, at the same time, there will also be not-so-favorable advents, which can be detrimental to the Rooster's health. As such, the Rooster should take this seriously and take care of the spine and neck area. Beware of minor accidents involving the bones of the feet or hands.
The Rooster is thoughtful, talented, romantic and beautiful and strives for perfection in everything he does.
During the year of the Tiger, Roosters will have the opportunity to show their talent and value to people. The Tiger will bring the stage and spotlight for you to shine. This means you can make good money.
Receive all our tips by email!
Love Astrology? Subscribe Now and Receive Exclusive Content!
CAREER
In 2022 your career will benefit greatly. In particular, occupations related to sales, real estate, and law will benefit the most. People who own their own business will also benefit. With the help of outsiders, they will increase good opportunities for their personal development and have more customers and financial resources. But it's not all flowers, entrepreneurs are not advised to get involved in high-risk investment projects. Otherwise they will encounter an unexpected loss of money.
The Rooster and the Tiger have a friendly relationship. The Tiger is your benefactor or agent and can bring you good job opportunities. If you have a chance for promotion to a new position, you should accept it. You will have a better income. In addition, you will enjoy your new job and devote a lot of time to it.
Whatever sectors or professions you engage in, they will have a good development. For people who work for other people, their career will be smooth. Whatever difficulties and problems they may encounter, they can get help easily, which in turn will result in promotion and an increase in their income.

98.1% (1312)
LOVE
As I mentioned earlier, people born under the sign of the Rooster are beautiful and attractive, and this will attract people's eyes.
Single women will have a good chance of finding someone. Outdoor activities such as walking, cycling, concerts, small trips can help you in this meeting.
Married women will enjoy more quality time with their soulmate, you may consider having a much closer relationship this year.
If you are in a new relationship, you can build your love story.
Although Roosters have good fortune overall this year and their luck in relationships and romance will be good, that of their career will be better. Because of this, most people of this sign may spend all their energy on developing their careers and making money, and will not have extra time to manage their relationships. So for both committed and single people, it is advisable to set aside some time to invest in your love relationship.
Health
Rooster health fortunes will be mixed in 2022. Some illnesses may appear throughout the Tiger's year, as well as accidents. Minor surgeries are not ruled out either. The silver lining is that Tiger will always be on the lookout for help, thus avoiding difficult and time-consuming recoveries.
In 2022, it is imperative to remain stress-free, thus avoiding mental pressure. It is recommended to sleep for 8 hours to recover your energies, and to practice more physical exercises that will improve your health. Be ruthless in maintaining it, avoiding bad habits such as excessive consumption of alcohol and junk food.
Check the predictions for all signs
You may also like:

98.1% (1312)
---