The 5 signs that will earn more money in 2022
---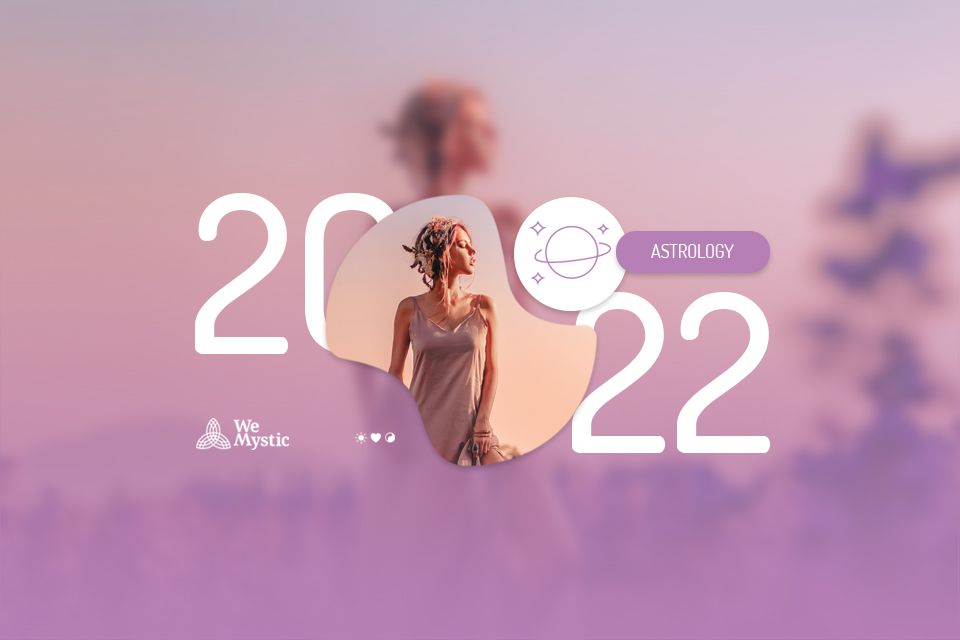 Brasilia TimeZone | Brazil (GMT -3)
Money is always a concern at the beginning of the year, even more so in light of the times the entire planet has been facing. "Will I be able to pay all my bills?" or "will I have enough to be able to travel this year?" These are just a few questions that run through our minds. Find out here what's in store for the signs that will earn more money in 2022, and won't have to worry (as much) about whether the bills will close at the end of the month.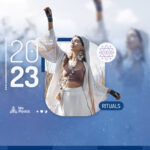 You may also like
The signs that will earn more money in 2022
After going through one of the most dense seasons in history, the planet will finally have a truce. After all, Jupiter, the star that awakens consciousness to abundance, prosperity, and fortune, will be doing very well in 2022, already starting in January.
We look at the position of this star to see how each sign will benefit from receiving opportunities and a greater opening of paths – and all this fame may have come about millennia ago. According to the Roman belief of ancient peoples, Fortuna is the daughter of Jupiter and the goddess of chance, who presides over human success or failure.
Besides Jupiter, another planet that we analyze when the subject is money is Venus, the goddess of beauty, of love, and also the one who presided over parties watered by pleasure and fun. And it is based on this star that we highlight luck or setbacks in the harmony between agreements, contracts, and business deals – in addition to putting the spotlight on the way you handle your earnings (whether you are wasteful, too tight-fisted, or take the middle way).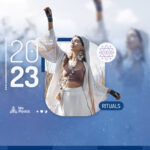 You may also like
So, are you among the most fortunate and prosperous signs of 2022? Fingers crossed, and let's get to the rankings!

Jupiter being the lord of luck, the sign that will benefit the most is Pisces! The planet of prosperity will be at its side from the first day of the year until May 10, and again from October 29 to December 20.
Depending on the destiny of each person, there will be luck for legal matters, bureaucratic issues, and travel. In another sense, there could be solutions to more complicated problems, or even a lot of luck and success in higher studies.
Pisces will be the center of attention, with its enigmatic charm and high power of charm and seduction. Mystical and holistic matters will be on the rise.
For those who prefer rituals to make money or attract any interests, there will be immense transcendent energy available. It will be one of the best years to engage in prayer and religious activities. The watchwords will be compassion and empathy.
Until May 2, Venus will also be in positive aspect, exalted, mainly due to the conjunction with Jupiter in the last week of April. There will also be a conjunction with Neptune, which will make this one of the most enchanting and prosperous periods of your entire year!
In general, this will be a favorable year for areas that are related to publishing, publishing, and international relations.
➡️ Click here to see this year's Pisces predictions
Aries will also have its glory days! And, precisely because of this, the recommendation will be to find the "middle way". For it is exactly when our team is winning that we can relax and celebrate. Don't try to make trouble now!
After all, the real spiritual benefit will come to those who act with prudence and caution. The golden advice for your sign this year is exactly to preserve and save the profits by building up reserves for the future.
Jupiter will pass through Aries from May 11 to October 28. During this period channel all the energies that are usually directed to your impulses, to build something that can bear fruit.
Also in May we will have the planet Venus passing through your sign, from the 3rd to the 28th. This is not necessarily a lucky sign for the star of love and money, but the conjunction with Jupiter will bring an expansion like never before in the last 12 years.
Again, take good advantage of this time to take business trips and turn everything that was previously causing you stress, anger, and anxiety into something useful and constructive. You are smart, you will find a way out!
➡️ Click here to see this year's Aries predictions

The third sign that will benefit the most from luck and money in 2022 is the one that concentrates the most welcoming and nurturing people of the zodiac. That's right, Cancerians!
This sign will receive Jupiter's energies in an indirect way, through family, friends, and loves. Since you are a Water sign, just like the abundant Piscean, you will enjoy the blessings of this planet until May 10. And Venus should act pretty much the same way from July 17 to August 10, sensitizing your relationships.
So if you have some delicate matter to deal with, like a business meeting, with your boss, or perhaps a job interview, these will be the moments when you will be at your peak to deal with other people's emotions and have that game of mind to win the other person over.
This will also be a very favorable year for business in general. If you work in sectors related to marketing, advertising, fashion, media, real estate, and or even antique collections, you can have plenty of abundance in 2022.
In addition, if you want to grow and prosper, it is important that you also know how to invest in developing new habits that are more beneficial to your spiritual energy. It will be an extremely favorable year for therapies – either for those who wish to start a treatment or who work in these areas.
➡️ Click here to view this year's Cancer predictions

Another sign that will benefit greatly, especially for unexpected opportunities where change and innovation can take place, will be Taurus. This will happen thanks to the passage of Uranus, the star of extraordinary luck, through the sign of seduction and stability.
Unlike last year, 2022 will see expansion in financial affairs and property. Invest in development with sustainability! However, hold back on stubbornness. The less stubborn you are in one direction, the more opportunities will fall into your lap.
Stop looking only forward for a while! Sometimes looking sideways, or even backward, can bring you some benefit. Chances for growth may be closer than you think.
There will also be a lot of luck in love and relationships in general; resulting in favorability for job interviews, or even for finding a partner who is aligned with your professional and financial purposes. The months of greatest luck and prosperity for your sign will be April, May, and June.
➡️ Click here to see this year's Taurus predictions

The sign of the most prudent and persistent people of the zodiac! Capricorn will finally benefit after a long period of profound transformations and losses. The time of redemption has come. Even more so if there is openness of heart and mind to change.
Your sign will have a comeback from the moment you begin to act with generosity, empathy, solidarity, and group spirit. In Capricorn occurs the spirit of leadership and spirituality responsible for the practical things in life.
Venus must pass through your sign from the beginning of the year, and will remain there until March 6. From December 11 you will again have the presence of the star that favors relationships and dictates the way you deal with money.
So this will be a good time for making long-term agreements and professional deals – especially because of the trine with Uranus in Taurus, and the conjunction with Pluto.
The best months for you, when it comes to luck and earnings, will be from January to March, and June, especially in the financial area and investment results.
➡️ Click here to see this year's Capricorn predictions
You may also like:
---