CHINESE HOROSCOPE 2022: HOW WILL THE YEAR BE FOR THE SIGN RABBIT
---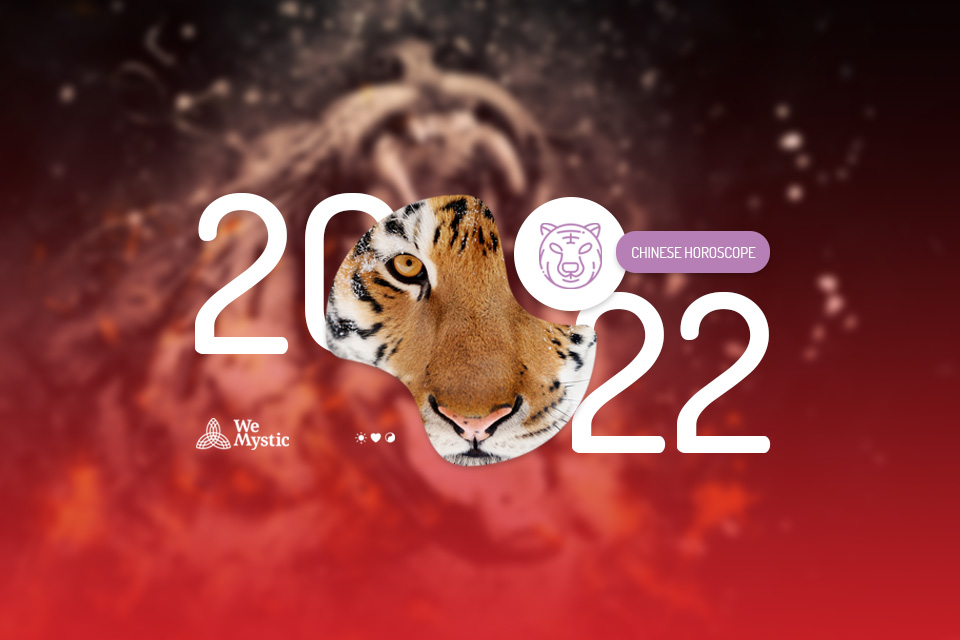 The sign of the rabbit in the Chinese zodiac is intelligent, realistic, cautious, creative, and unfathomable. However, whenever their happiness is at stake, they easily tend to avoid reality. The Rabbit favors the pursuit of personal satisfaction, avoiding the winding and tiring roads or frontal disputes. In extreme cases, the Rabbit will choose without hesitation to isolate itself from the world to survive in peace without being disturbed.
The element of the Rabbit is Yin Wood, and is represented by flowers and vines. Rabbits have a gentle personality. The Yang Wood of the Tiger, on the other hand, is like a tall tree. A tall tree is the older sister of the Rabbit. The vines of the Rabbit can climb a tall tree. The Tiger provides a strong support for the Rabbit. With the help of the Tiger of 2022, the Rabbit can show itself to the world!
The Rabbit loves above all stability, comfort, studies, books, art, and social life. On the other hand, he does not hesitate to get into an argument if he believes that the limits of his tolerance have been exceeded. For he is only apparently harmless. In fact, a potentially ferocious feline sleeps inside him.
Ambitious and talented, discreet and sensitive, the Rabbit is one of the most literate signs of the Chinese zodiac, in addition to its oratory and business skills. The Rabbit is a caring, pleasant, and indulgent friend, most of the time charming and a good listener. However, Rabbit can also be stubborn and sensitive, which can lead him to have uncontrollable fits of anger. Never completely comfortable with the world of emotions, the Rabbit seeks a safe haven in its home. A comfortable nest, good food, and a private space is all he needs.
Receive all our tips by email!
Love Astrology? Subscribe Now and Receive Exclusive Content!
CAREER
Rabbits enjoy good luck in their careers in 2022. Although there will be some problems, they will not be serious and will be resolved quickly. Rabbits will receive support from other people, which is good for business progress.
Natives of this sign are intelligent, with lots of ideas and can be a good consultant. They are flexible minded people, so they can change their minds quickly when they are excited about something. Rabbit likes to follow the trend of the future. Learning new technologies is very important too.
Not only will Rabbits have passion and enthusiasm for their work, but their professional efforts will be recognized by their colleagues or bosses.
In general, financial luck for the Rabbits in 2022 will be very good, and they can build wealth through their own social status or influence. Rabbits who already have social status will be able to gain fame and fortune this year, and will most likely be promoted. 2022 is also a good year for the Rabbit to start an overseas business. Rabbits who work in an office, will also be able to do some extra small business to expand their income.
Upon meeting a Tiger, the Rabbit needs to follow the leader and then look for opportunities to expand its territory. Vines need to climb the tree to show people the flowers.
LOVE
The year of the Tiger will bring many new connections. Your social activities will increase. You will become popular in your social circle. You will enjoy being together with your friends.
This year will be a lucky year in love and romance for Rabbits. While their careers are constantly on the rise, many opportunities for romantic encounters in the workplace will be brought to the Rabbits. They may also develop a romance in the office, but they should remain sensible and rational and should not slow down work because of this.
Single women can expect to find passionate love, romantic encounters, and also stormy relationships. This year will provide you with immense pleasure, motivating you to better deal with the suffering of previous years. June and July can bring news in the area of relationships. However, around August-September will be a time for making decisions about settling down with the right person, or they may disappear as quickly as they appeared in your life.
Engaged ones may want to spice things up in their relationship by bringing romance and passion. It is advisable not to make any reckless decisions, or this could ruin your relationship.
HEALTH
Rabbits will generally be energetic and full of vigor in 2022. However, for Rabbits who have just started working, they may often feel anxious due to the pressure of work and their mood may fluctuate. As such, they should face the circumstance head on and can release all aspects of pressure and stress through proper relaxation and rest during work. For older or post-middle-aged rabbits, the most important thing they should pay attention to this year is gastrointestinal diseases.
Rabbit and tiger are in the Wood group. If your chart has a lot of wood, you should watch out for accidents that could hurt your arms or legs. If the Earth element is out of balance in your chart, you should be aware of possible problems in the digestive system. If your chart has an imbalance with the water element, you should pay attention to your kidneys, bladder, and urinary system.
Check the predictions for all signs
You may also like:
---