CHINESE HOROSCOPE 2022: HOW WILL THE YEAR BE FOR THE SIGN PIG
---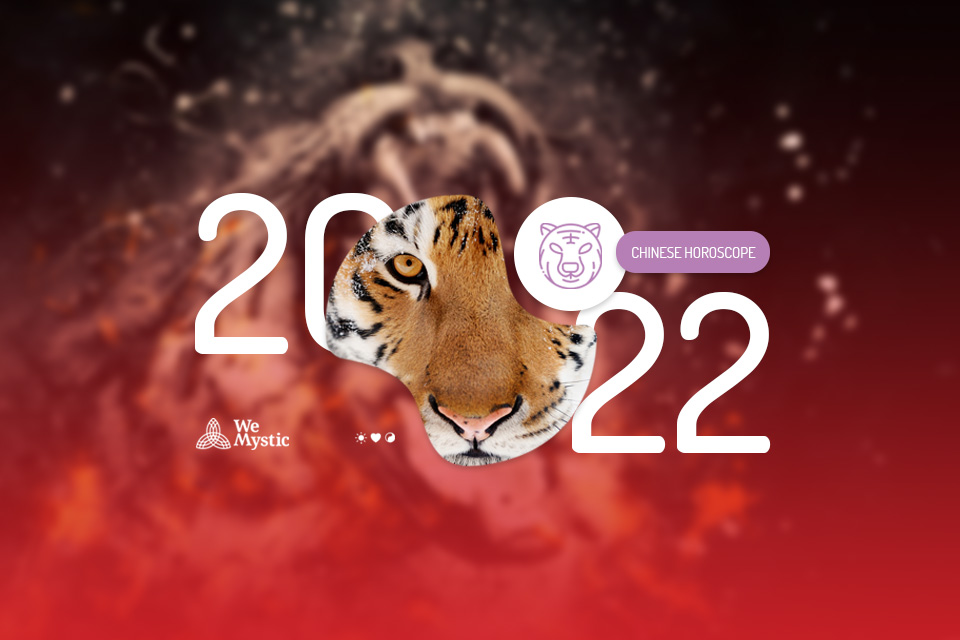 Pigs, also known as Boars are diligent, compassionate, and generous. They have great powers of concentration: once they set a goal, they will devote all their energy to achieving it. Many are excellent athletes. Although Boars rarely seek help from others, they will not refuse to help others. Boars rarely suspect trickery, so they are easily fooled.
In general, Boars are relatively calm when faced with problems. No matter how difficult the problems they encounter, they can handle things properly and carefully. They have a great sense of responsibility to finish what they are doing.
For the natives of the sign of the Pig, the year 2022 will bring positive changes and the fulfillment of secret wishes. Difficult questions will find a simple solution. Disagreements with colleagues and relatives will disappear. The year is favorable for the realization of professional ambitions and the development of creative abilities. The Tiger will support the desire to build harmonious personal relationships. Lonely Boars at the end of March will have a chance to meet someone.
All in all, the Tiger brings you a luxurious lifestyle, career opportunity, and loving relationship. Is it too good to be true? The answer is no. Since the previous years you have been working for it!
Receive all our tips by email!
Love Astrology? Subscribe Now and Receive Exclusive Content!
CAREER
The year of the Tiger predicts favorable career changes. Some people native to this sign will be offered a new position. Others, around June, are waiting for an offer to change activities. But take it easy. It is not advisable to make a decision on impulse. The option is promising, but it is worth considering the details.
On one side of the scale, material gain, on the other – a family way of life and tranquility. If the financial issue is a priority, the answer is yes. If peace of mind is more important, it is better to refuse.
For women of this sign, the year of the Tiger brings a period of calm filled with joyful events, after all, they aim to build their professional and personal lives. In April 2022, a lucrative business offer may arise. In the future, this will help you achieve a new level of income.
LOVE
The Tiger is determined to help natives of the Boar sign re-establish their personal life. Some women will receive a long-awaited marriage proposal. Those still hoping to find their better half, get out more and shake up your social life! The Year of the Tiger is not the best time for loneliness and reflection on the meaning of life.
For single women, 2022 promises promising relationships! However, Boars are capricious and don't always trust their own premonitions. The Year of the Tiger is a time to let go of doubts and trust in chance. In February and March it is recommended to leave the usual refuge and seek new horizons. Some Boars will meet someone special on a long trip. The main thing is to avoid the habit of dreaming alone. Tiger and Pig have a harmonious relationship. This is a good sign of a love relationship in sight.
For committed women, 2022 means you will spend more time with your soulmate. Romance is in the air! You may consider a closer, more passionate relationship.
HEALTH
During the year 2022 keep your check ups up to date. Preventive medical examinations will help to avoid health problems. These measures are necessary. It is recommended to pay special attention to the nervous system and the musculoskeletal system. It is favorable to have a physical exercise routine.
Biking, running, and swimming are good activities for the lung and respiratory system.
Rest will also be welcome. Seaside resorts can help your recovery and should also provide you with a pleasant experience.
Tiger brings you a luxurious lifestyle, career opportunity and love relationship. It is too good to be true. You need to think twice before jumping in. if you are indulgent about anything, you may lose your freedom.
Check the predictions for all signs
You may also like:
---