CHINESE HOROSCOPE 2022 – HOW WILL THE YEAR BE FOR THE MONKEY SIGN
---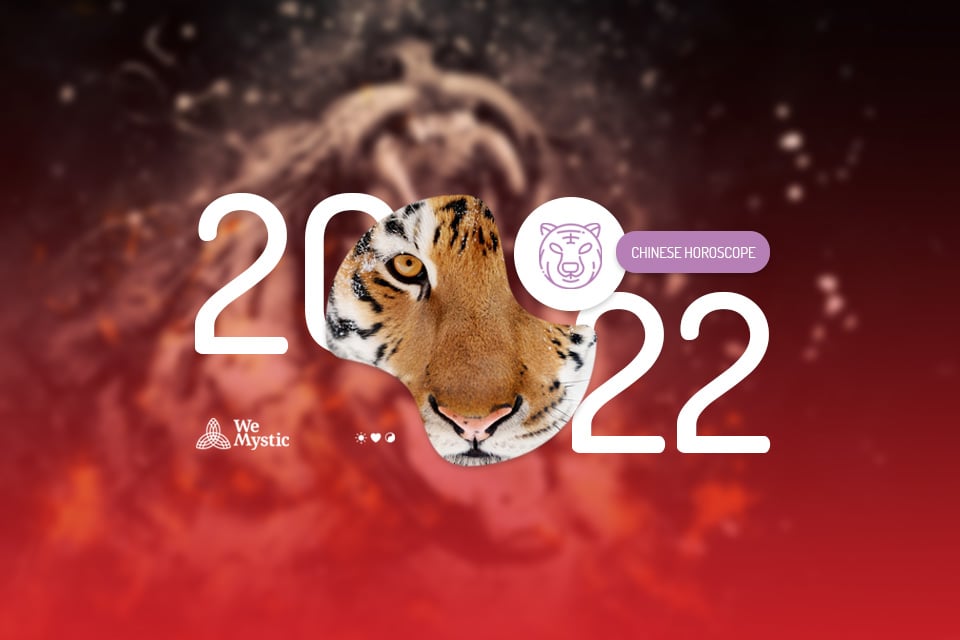 Monkey is a very intelligent animal and knows how to adapt to non-standard situations. Intuition helps people of this sign to quickly pick up external changes and use them for their own good. 2022 promises a time of professional change and creative achievements. The Tiger will support you in your desire to learn, develop and master new skills. In the second half of the year, new businesses will be the start of promising projects. In the sphere of personal relationships, there will be no major changes.
On the other hand, the Tiger will not let the Monkey stand still. The natives of this sign will have a complex year, exhausting, but stimulating, because of the many challenges they will have to face.
At work he may have to devote more time than usual and get fewer results in return, or he may lose prestige to particularly aggressive competitors. When opinions differ among his team members, Monkey will find it much more difficult to win than usual. At some point the Monkey may even be pressured to accept a challenge from a competitor if he wants to maintain his position, as well as having to put up with possible revenge or mischief from former rivals.
On the financial side, things may slow down a bit in 2022. Postponing any significant investment until next year would certainly be a wise and reasonable move. Fortunately, the Water element that accompanies the Tiger in 2022 will alleviate somewhat the difficulties that the Monkey will face during the Chinese year 2022. However, even though it is appropriate for the Monkey to remain vigilant in the material aspects of his life, he will still find a way to relax and recharge his batteries thanks to the benevolent presence of his family and friends.
In short, even if things are less obvious than they seem to natives of the Year of the Monkey, in 2022 they should not settle for the vagaries of fate. Despite their transient vulnerability, the Monkey is perfectly armed to oppose and take advantage of the plans of their declared enemies or their false friends.
2024 predictions are out
Discover the stars predictions for new year!
CAREER
The Year of the Tiger predicts a favorable time for professional development and growth. Businesswomen can expect a lot at the end of the summer.
Some Monkeys will successfully complete their studies and receive a lucrative collaboration offer. Others will have an opportunity to make easy money from their favorite hobby. There is also the opportunity to realize long-standing plans to open your own business. In any case, don't disregard the legal formalities. For example, don't agree to work without an employment contract. If you lend money, demand a receipt.
LOVE
2022 for the Monkey will be a period of reassessments and partnerships. Some natives of this sign, will desire solitude: they will engage in introspection, in search of true desires and aspirations. Others, on the contrary, will prefer to plunge into the sea of amorous passions and non-binding relationships. Tiger is not against experimentation and entertainment. At the same time, it is advisable to choose partners with similar life visions. Otherwise, an easy romance will end with a difficult confrontation and subsequent enmity.
Single women in 2022 will desire a change in their personal lives. Some will seriously engage in the search for an ideal mate. But don't forget, it is best to start the changes yourself, because it is not just about looks. Some women of this sign behave arrogantly and feel offended by trifles – they will hardly attract the attention of a man seeking a long-term relationship.
Those who are committed, or in a serious relationship will give your better half an ultimatum if you notice that she is not in the mood for a marriage proposal. Tiger also dislikes insincerity. Therefore, it will help Monkey to survive the separation without moral and material losses. And around September-October he will arrange a promising relationship.
Health
During the year of the Tiger we see no cause for concern, 2022 promises good health throughout the year. Just watch out for colds. Monkey likes to look elegant, but you should choose a closet according to the climate.
Monkey should pay special attention to the area around the neck, shoulders, and ears. Avoid prolonged use of headphones at high volume to avoid the risk of irreversible hearing loss. Likewise, the Monkey should, as far as possible, refrain from carrying excessively heavy loads and avoid uncomfortable and unregenerative sleeping positions (napping on the couch, very long travel sitting in the same position, etc.).
Check the predictions for all signs
You may also like:
---