CHINESE HOROSCOPE 2022: HOW WILL THE YEAR BE FOR THE SNAKE SIGN
---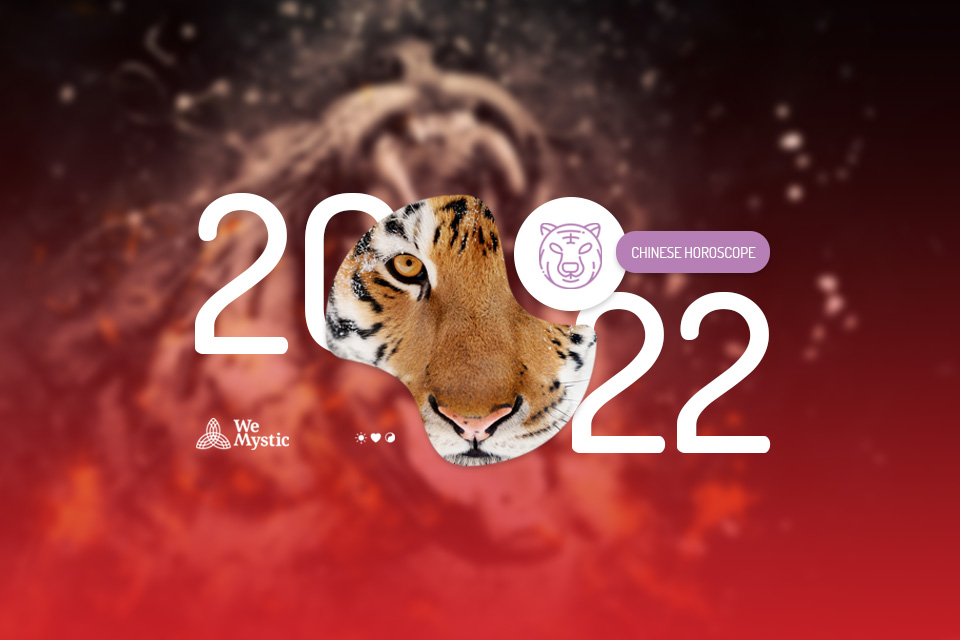 People native to this sign are serious, analytical, intuitive, and gifted with a deep mind. It is even said that the Snake has a keen sixth sense. The bright, mysterious and elegant spirit of the Snake easily opens up career prospects for business, politics and public relations. The Snake is shrewd, likes to speak with accuracy and precision. However, in situations where she feels threatened, her mind can suddenly darken to give way to a much harsher, sarcastic, and aggressive tone.
A person born during the year of the Snake is a generous being, as long as he is the first to be served. Generally possessive and jealous in love, the Serpent expects a lot from his partner. His deep anger, is mainly expressed by a dark and hostile silence. Their often boundless ambition is probably their greatest flaw, as well as envying the achievements of others, rather than patiently weaving the threads of their own success.
Always on guard, the Snake uses its great intuitive power to anticipate events to its advantage. Although this is not usually the case during his youth, the Snake can become petty as he gets older, but still more serene and wise. Thus, he manages not to repeat the same mistakes, except in his emotional life.
People of this sign are quite introverted and inclined to philosophy and intellectual activities. They are often discreet observers, with a great capacity for deduction. Very reserved, the Snake certainly does not share his feelings with strangers. When it feels mistreated, the Snake turns into a vengeful and tenacious creature, able to wait patiently for the opportune moment to overcome its misfortune and finally regain the upper hand.
In the complicated moments of her life, the Snake does not hesitate to use cunning to achieve her goals. She can also be attracted to risky behavior, dangers, and underground worlds. If during her youth the Snake was unable to successfully channel her darker impulses, these can gradually grow to become dangerous and leave visible scars.
The Snake has a difficult relationship with the Tiger. It is easy to feel unpleasant emotions of sadness toward people, especially family members.
Receive all our tips by email!
Love Astrology? Subscribe Now and Receive Exclusive Content!
CAREER
Snakes are very creative and extremely diligent. Although Snakes work hard, they tend to change jobs quite often, as they get bored easily. Snakes are great thinkers. Complex problems stimulate them. They are excellent problem solvers and thrive on tight deadlines.
In 2022, it is favorable to start a new business. But it will take time to build a career. You need to be persevering and then you will be able to overcome challenges.
If you get a chance to be promoted to a higher position, you will have to think twice before accepting. This means that someone may guide you on the path to a promotion, but the career may not prove promising.
Nevertheless, Snakes will not be worried about money, but they should have a plan to manage it better, not least because their main income is their salary. To have extra income, you will need to work longer hours.
In 2022 some friend may ask you for a loan; you have to learn to say no.

98.1% (1312)
LOVE
The overall fortune in love for snakes will be relatively stable this year. It is important to keep your words and actions consistent with your intentions, so your relationships with people will be great.
The element of the Snake is Fire; the element of the Tiger is wood. Wood generates fire, so the relationship between the Snake and the Tiger resembles a relationship between parents and children. Matters of the heart will be in the background.
Single women will take longer to find an ideal and admirable partner.
Married women should beware of daily complaints, this can deeply hurt the heart of your better half. You need to pay more attention to the emotional reactions of loved ones during the year of the Tiger.
The tip is to give people sincere love and affection. To love is to give, not to receive. It is time to pay attention to your relationship with people.
HEALTH
Snakes prefer to live a peaceful life and dislike a noisy environment. Therefore, a manageable workload would be better for them, rather than a challenging schedule.
As mentioned earlier, the element of the snake is Fire and of the Tiger is Wood. Wood is the element that generates Fire, snakes will enjoy good health. Outdoor activities such as walks in the park, at the beach, cycling, will do very well for your health.
Check the predictions for all signs
You may also like:

98.1% (1312)
---